The 2019 SAVEUR Cookbook Gift Guide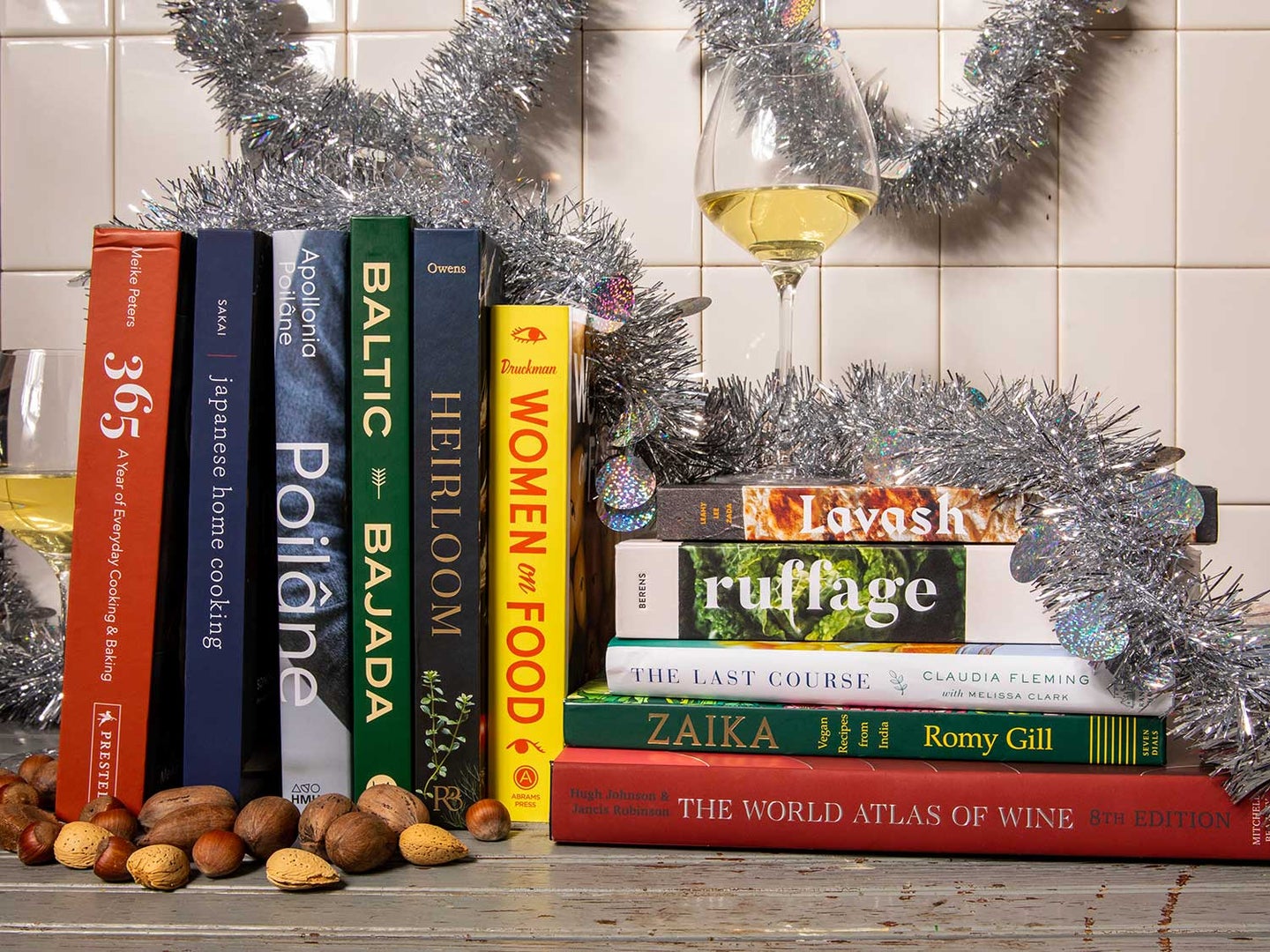 We may earn revenue from the products available on this page and participate in affiliate programs.
If you're on the hunt for a great cookbook gift this season, look no further. Whether you've been cooking along with the SAVEUR Cookbook Club all year or are just now hearing about this group of our most engaged readers, you're in luck. We've compiled the can't-miss food books of the year, from french baking, to Sichuan food, to collections of some of the year's best food writing.
The World Atlas of Wine, 8th edition
All wines come from a vineyard, and the best bottles usually come from somewhere specific. Things get interesting when it's not just cabernet or pinot noir, but Napa cab or Grand Cru Burgundy. And the World Atlas of Wine is the best way to go deeper and understand exactly where your favorites come from. –Chris Cohen, senior editor
Food of Sichuan
An update of Fuchsia Dunlop's classic Land of Plenty, which I grew to cherish while living in a place with no good Chinese food—I mastered the ma po tofu that I used to get takeout. If you like Sichuan food, get this book! –C.C.
Baltic
Photographer, food writer, and frequent SAVEUR contributor Simon Bajada's beautiful new cookbook helps you explore and eat through Estonia, Latvia, and Lithuania. –Thomas Payne, photo director
Lavash
Women on Food
Japanese Home Cooking
Heirloom
Ruffage
Truffle Underground
All the Restaurants in New York
Zaika: Vegan Recipes from India
This beautiful new book from British-Indian chef Romy Gill just so happens to contain only vegan recipes, but when you're working through her mix of fragrant dals, vegetable curries, and crispy fried snacks, I promise you won't miss the meat and dairy. –Kat Craddock, test kitchen director
The Last Course: Desserts from Gramercy Tavern
The legendary, and long out-of-print dessert cookbook from Claudia Fleming (and Melissa Clark!) has been on the list of must-own books for aspiring pastry chefs since its release in 2001. Possibly as momentous to the pastry community as The French Laundry Cookbook was to fine dining cooks, The Last Course is useful and usable for professionals and home cooks alike. –K.C.
Poilâne (Apollonia Poilâne)
Apollonia Poilâne, owner of the most renowned bakery in Paris, has just released her first English-language cookbook and this is THE gift for the home or professional bread baker in your life. –K.C.
365: A Year of Everyday Cooking & Baking (Mieke Peters)
If you know someone who hopes to spend more time cooking in 2020, considering gifting them this whole year of beautiful, seasonal recipes from James Beard Award-winning author, Mieke Peters. –K.C.
The Best American Food Writing; 2019
Curated by chef, author, and Netflix-star of Salt, Fat, Acid, Heat, Samin Nosrat, this collection of 2019′s best food writing, including this great story from Saveur-contributor Kate Hill. –K.C.
Pasta Grannies
Born from the popular YouTube channel, Vicki Lee's Pasta Grannies get its pasta know-how straight from the most reliable source—Italian grandmas, or nonne. Featuring 80-plus recipes and pasta shapes from up and down the boot, and it's the perfect gift for any pasta enthusiast, or enough to make a new one. –D.J. Costantino, associate digital editor