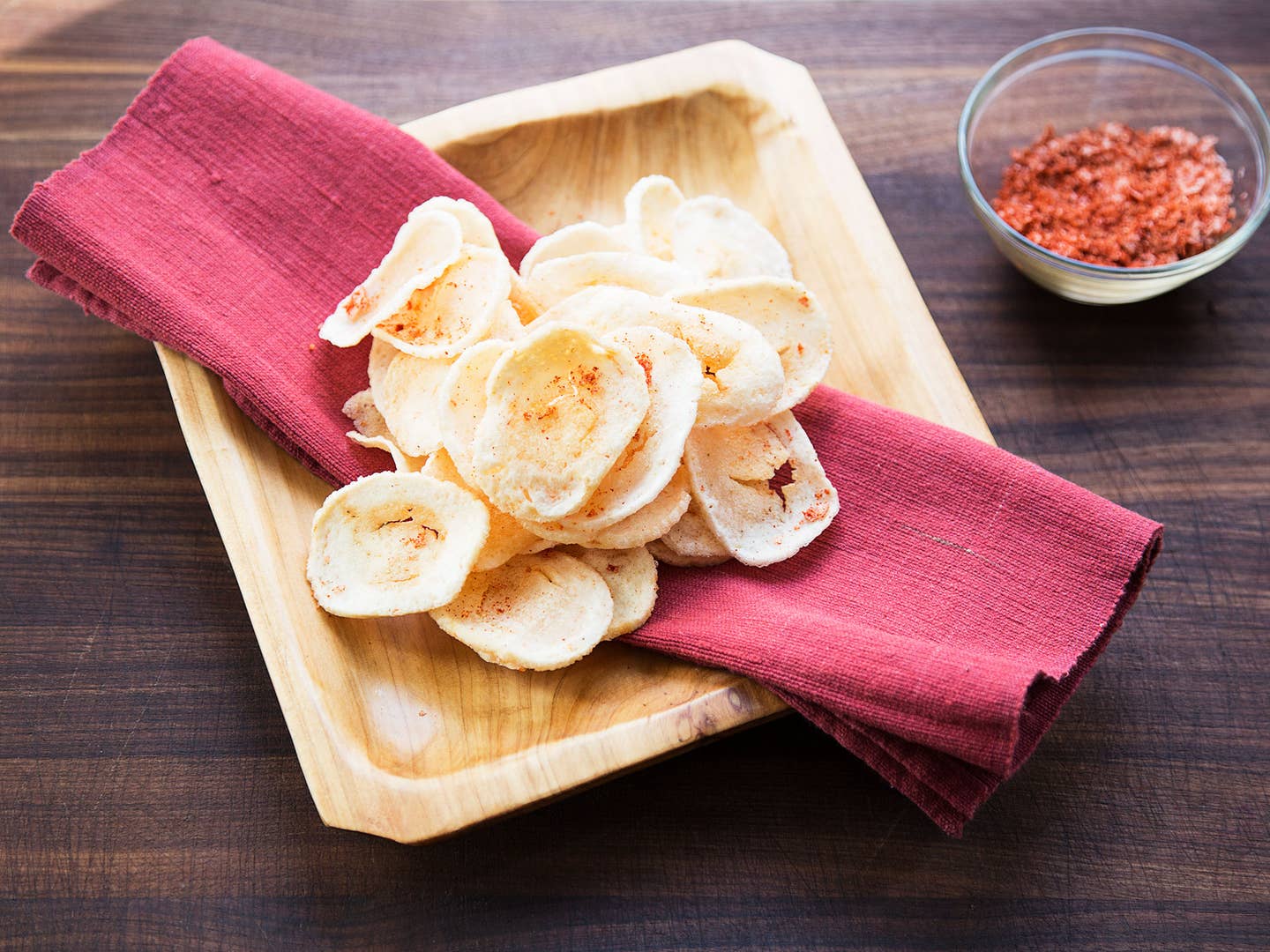 Techniques
Making Shrimp Chips with Kirsten and Mandy Dixon
The puffed, savory snack gets the Alaskan outback treatment
Kirsten and Mandy Dixon, the mother-daughter chef team of Within the Wild: Alaskan Adventure Lodges, know great seafood. So when they stopped by our test kitchen recently, we asked them to share their recipe for this gloriously salty, savory snack. Largely associated with Indonesian cuisine, crispy fried shrimp chips are often brought as a starter at Indonesian restaurants in America and abroad. Here's how to make them at home.
Peel and devein (unless you're using pristine Alaskan shrimp like the Dixons), then steam 1 pound of shrimp. Purée in a food processor with tapioca starch, ginger, and seasonings; then form into logs and steam again. Once the shrimp logs have cooled, thinly slice them and set on a rack to dry (at least 45 minutes). While a dehydrator can speed up the process, in Indonesia and other Asian countries, the chips are often sun-dried, which allows them to develop a deeper flavor.
Finally, in a large pot or deep-fryer, heat canola oil to 370º and fry the chips in batches—remember, they puff up, so leave plenty of room for them to grow! Garnish with chile flakes for a bit of spice; or play around with flavor and add chile, or pulverized seaweed when forming the chip "dough." Serve them immediately or store at room temperature for one to two days.