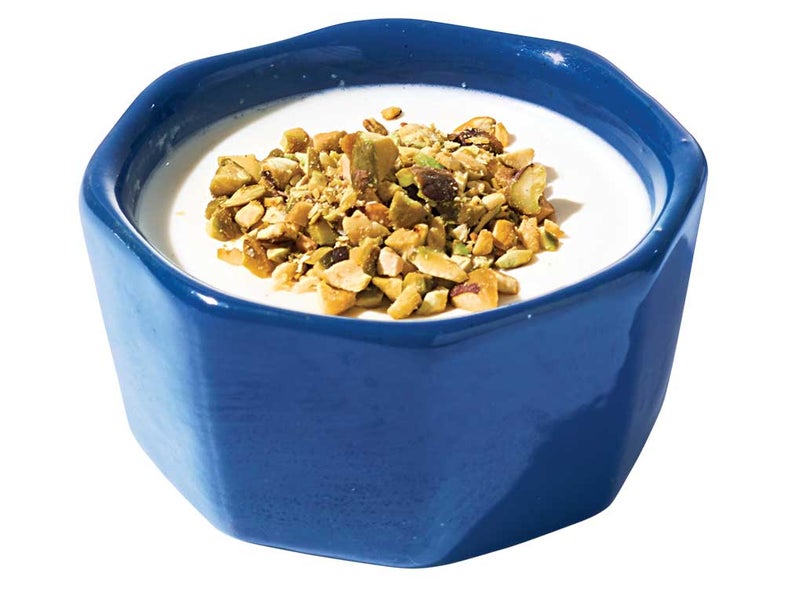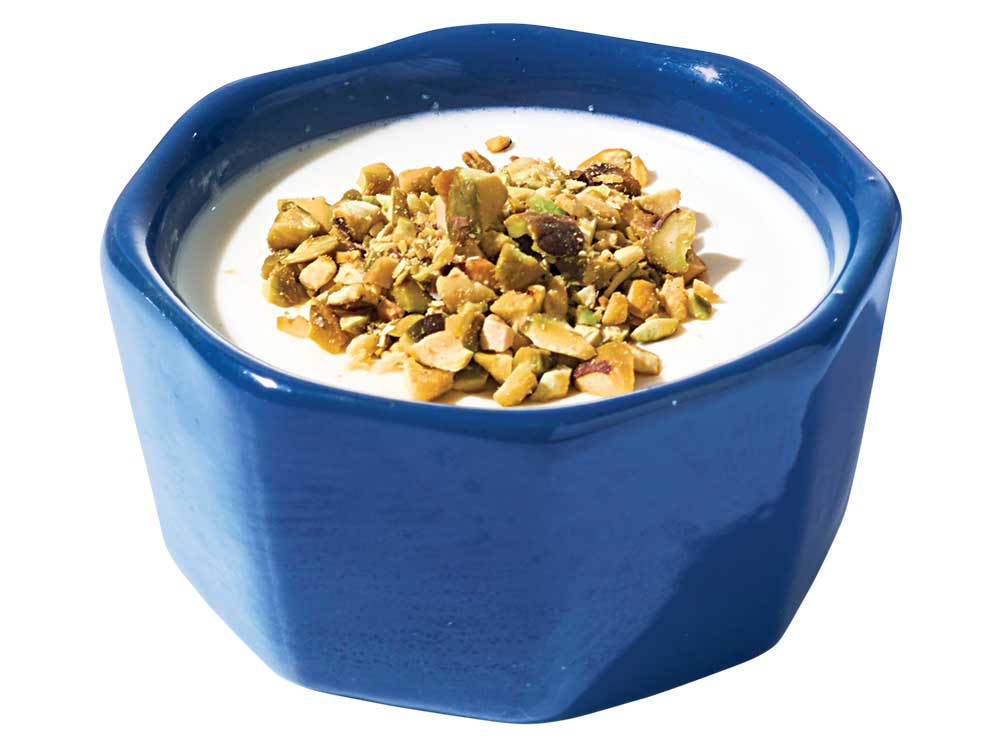 This simple dessert is an excellent vehicle for showcasing the peculiar, piney flavor of mastic. Undissolved bits of the resin might get stuck in the sieve; to clean, submerge the strainer in boiling water until the resin melts away.
What You Will Need
Yield: serves 8 People
Time: 6 hours 30 minutes
Ingredients
2 1⁄2 tsp. powdered gelatin (8 g)
2 1⁄4 cups heavy cream
1 1⁄2 cups whole milk
1⁄3 cup sugar
2 tsp. ground mastic (5 g)
Toasted, coarsely chopped pistachios, for serving
Instructions
In a small bowl, sprinkle gelatin over ¼ cup cold water; set aside until hydrated, 8–10 minutes.
In a large pot, combine the cream, milk, and sugar. Set over medium heat and bring just barely to a simmer, stirring occasionally to dis­solve the sugar. Remove from heat, add the mastic and the gelatin mixture, and stir well to dissolve.
Set a fine mesh strainer over a heat-resistant measuring cup and pour the mixture through.
Divide the mixture among 8 ramekins. Let cool to room temperature, then cover each tightly with plastic wrap and refrigerate for at least 6 hours and up to overnight to set. Top with toasted pistachios and serve chilled.