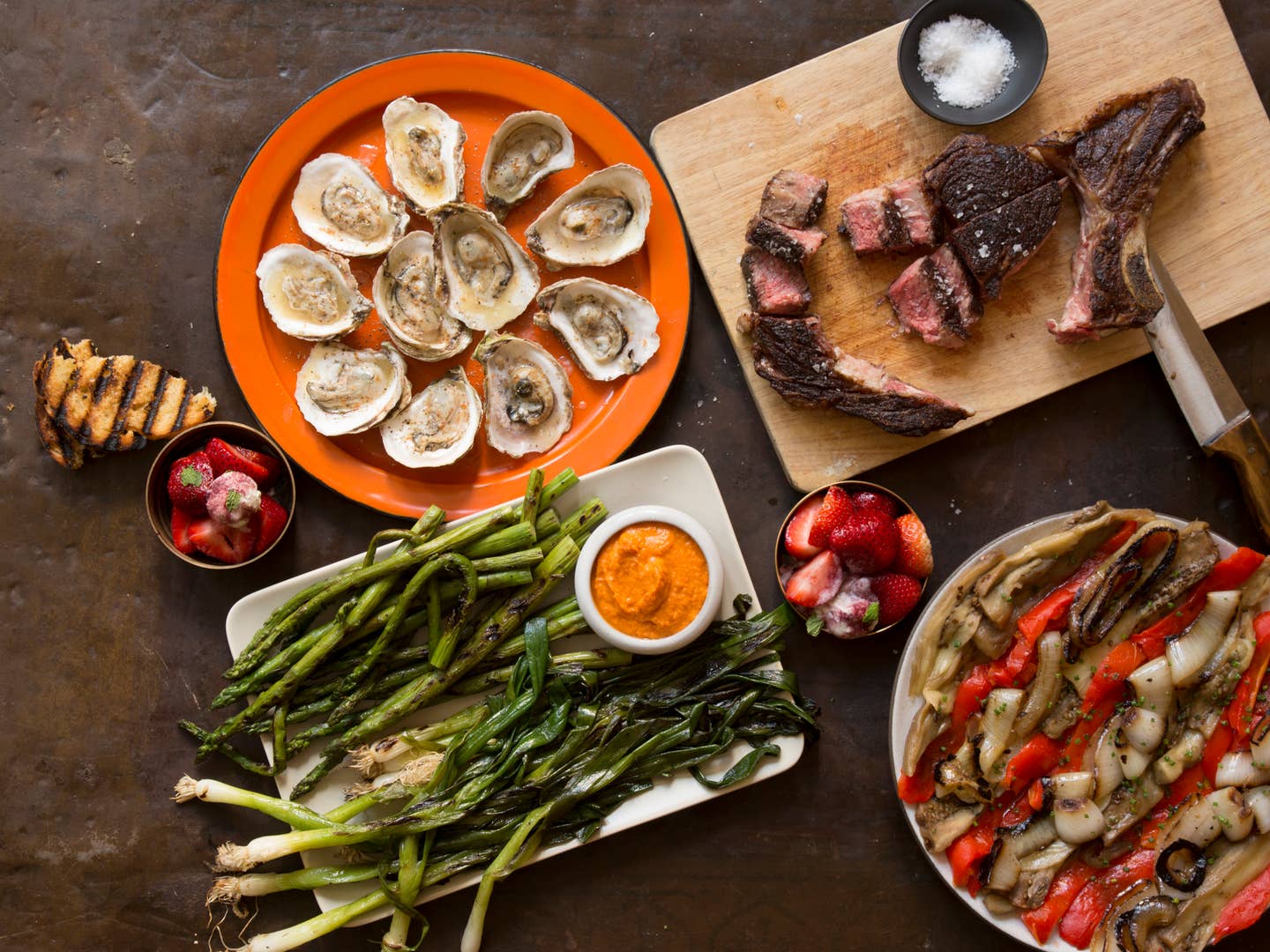 Recipes
Menu: Chef José Andrés' Fourth of July
America's favorite Spanish chef celebrates Independence Day with a whole lot of grilling
Romesco will keep for about 5 days; feel free to make it ahead or keep leftovers on hand for smearing on grilled bread and dipping other vegetables.

When buying a steak, look for a bright red color and fine marbling through the meat. Always buy a steak with the bone in for best flavor.

White country bread or sourdough are your best options for dessert.

You can make the reduction ahead of time and simply reheat before serving.

Leftover escalivada is a perfect addition to almost any sandwich, cold or hot.