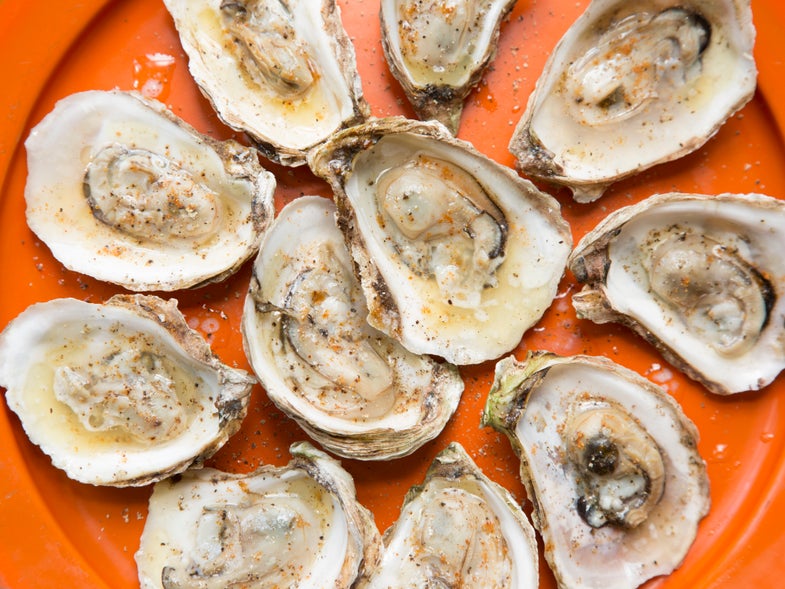 Contrary to conventional technique, chef José Andrés gets smoke from his coals for these grilled oysters by flicking melted butter around them as they cook.
Featured in: Menu: Chef José Andrés' Fourth of July
Yield: serves 4
Time: 10 minutes
Ingredients
2 dozen oysters
4 tbsp. unsalted butter, melted
1⁄4 tsp. freshly ground black pepper
1⁄4 tsp. ground mace
Instructions
Using an oyster knife, shuck the oysters, leaving them in their rounded bottom shells; discard the flat top shells.
Light a grill. Place the oysters on the grill and while the oysters are cooking, use a pastry brush to flick the butter onto oysters to create smoke around them; cook until just done and plump, 2 to 3 minutes. Season with pepper and mace and serve immediately.