Recipes
Strawberries with Wine
This bright, citrusy dessert from chef José Andrés makes the perfect nightcap to wind down an evening of grilling.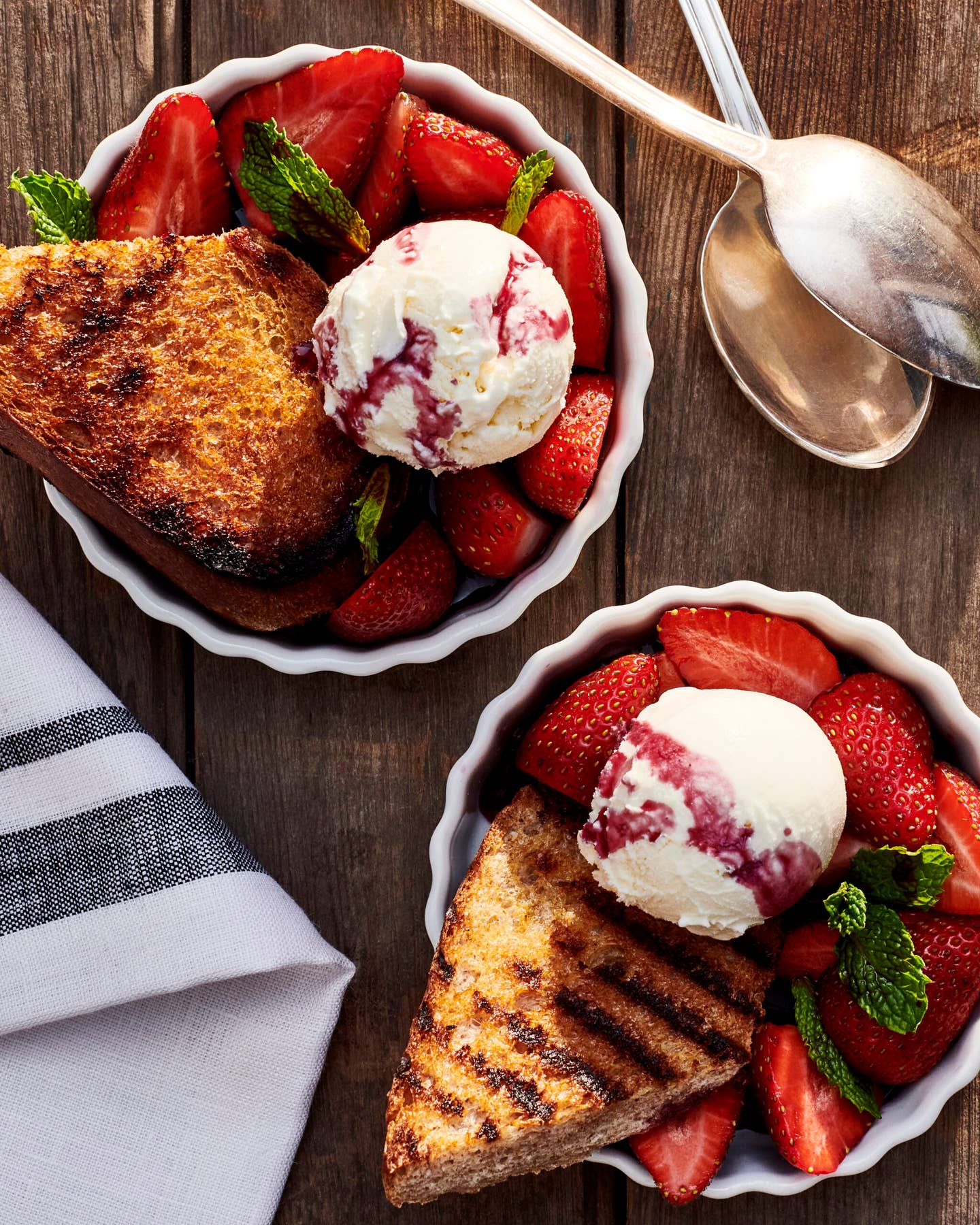 This strawberries with wine recipe from chef José Andrés makes the perfect end to an evening of grilling. Red wine is reduced with spices and bright citrus zest, then drizzled over fresh strawberries, ice cream, and grilled bread to make this simple, delicious dessert.
Ingredients
2 cups red wine
1⁄4 cup sugar
1 bay leaf
1 cinnamon stick
Finely grated zest of 1 lemon
Finely grated zest of 1 orange
Freshly ground black pepper
4 (¾-in. thick) slices white country bread
1⁄4 cup olive oil
1 pint strawberries, hulled and halved
Vanilla ice cream, for serving
Mint leaves, for garnish
Instructions
Step 1
In a medium saucepan, stir together the wine, sugar, bay leaf, cinnamon, lemon zest, orange zest, and black pepper. Bring to a boil over high heat, then turn the heat to medium-low and simmer until reduced to approximately
⅓ cup
, about 30 minutes. Set a fine sieve over a medium bowl and pour in the sauce; keep warm.
Step 2
Light a grill. Brush the bread with the olive oil and place on the grates; grill, turning once, until charred on both sides, 5 to 7 minutes.
Step 3
To serve, divide the toast among 4 plates and top each with a scoop of ice cream and some of the strawberries. Drizzle the wine syrup over the berries, and garnish with mint. Serve immediately.