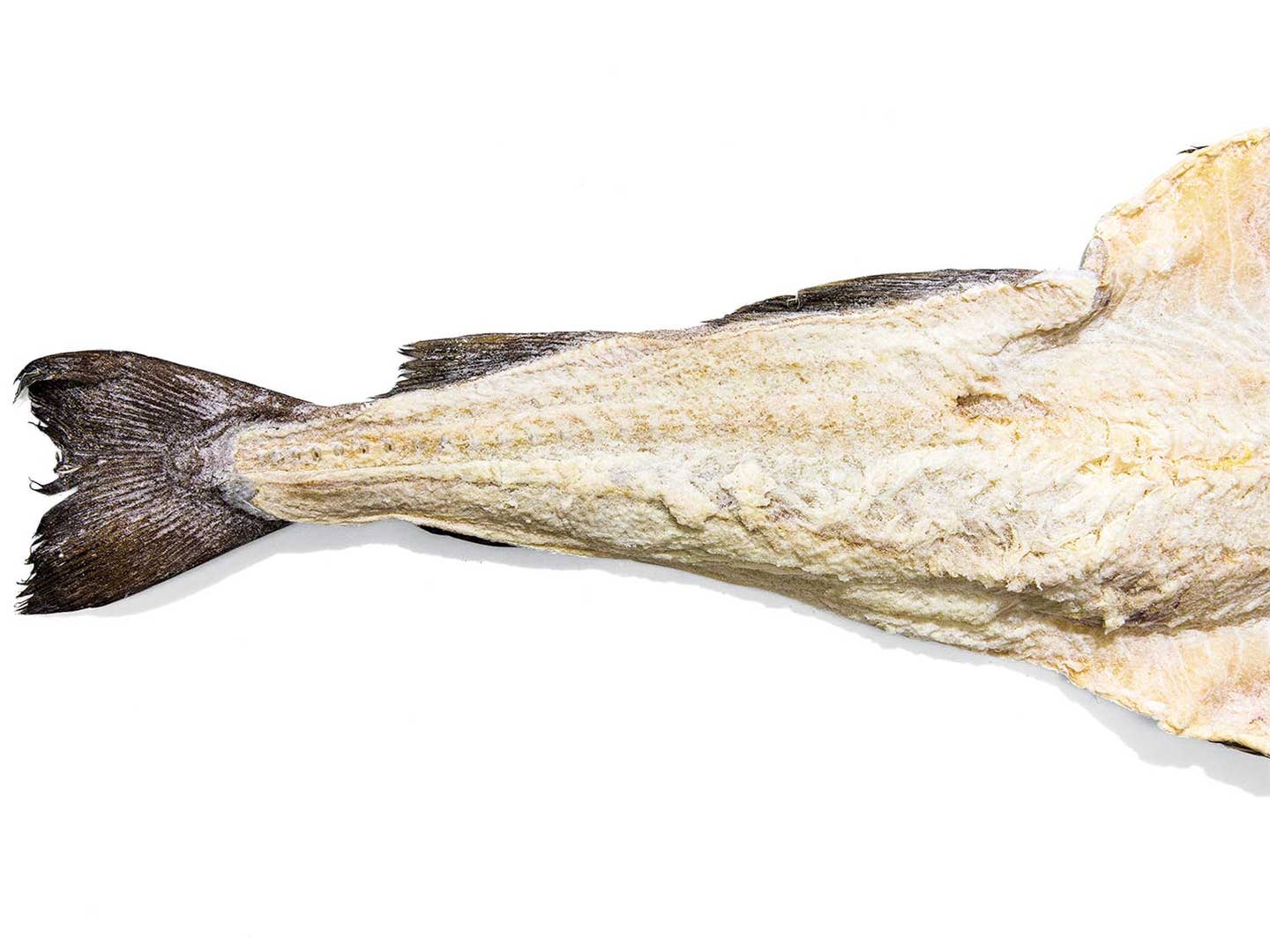 Techniques
6 Portuguese Pantry Staples We Can't Stop Using
Want to cook more Portuguese food? Start with these essential ingredients
If it's unlikely that you will find yourself in Fall River, Massachusetts, to visit Portugalia Marketplace, you need not miss out on the best selection of Portuguese specialties this side of the Atlantic. The market has a robust online selection of olive oils, snacks, dried sausages, sodas, desserts, and conservas, the country's beloved tinned seafood. Here are some highlights worth putting on your list.
This outstanding conserva starts with top-quality dayboat tuna from the Azores, caught with sustainable pole-and-line methods. The solid, flaky chunks are packed in molho cru sauce, made from onions, garlic, parsley, and peppers—a sort of Portuguese chimichurri. Try it on salads, toast, or just straight out of the can.
Salt cod is beloved by the Portuguese above all other foods. These days, a lot of bacalhau, including much of what is sold at Portugalia, originates in Norway, which has long exported its abundant codfish around the world. It must be desalted in fresh, cool water over two days or so before being used—Portugalia's website has detailed instructions to help you get started.
Traditionally served with fresh farmer's cheese, crushed chile sauce like this is a staple in Azorean homes. It also adds a mildly hot and acidic kick to pasta sauces or stews.
Keeping a big tin of classic green olives in brine kicking around in your pantry means you are only a bottle of vinho verde away from extending some Portuguese-style hospitality to whoever comes over.
Physalis—a tart golden berry also called capucho, cape gooseberry, and ground cherry—is one of the more unusual flavors from Quintal dos Açores, a small producer of jams in the Azores. Less overtly sweet than most fruit jams, it makes a great addition to a cheese plate.
A flavorful sausage historically made with poultry and game meats by Portuguese Jews during the Inquisition, this version contains both pork and chicken. Uncommon stateside, it's an interesting alternative to better-known chouriço and linguiça.