Prosciutto Di Parma Cups with Goat Cheese Mousse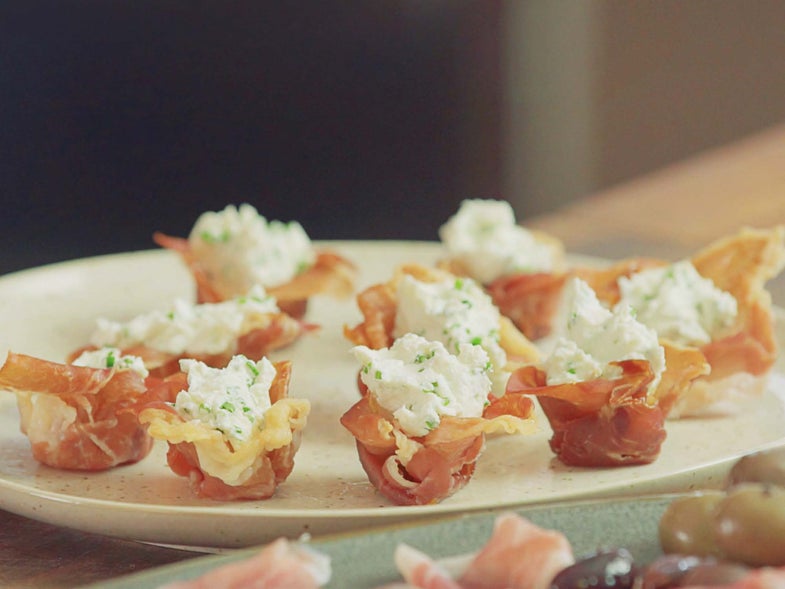 This unique, eye-popping appetizer is easy to prepare and perfect for gatherings.
Yield: serves 4 – 6
Ingredients
6 slices Prosciutto di Parma
3 1⁄2 oz. plain goat cheese, room temperature
1 tbsp. milk
1 tbsp. minced chives
Instructions
Pre-heat the oven to 400°F.
Cut Prosciutto di Parma slices in half crosswise, and press each half slice into cups of a mini-muffin pan. Bake for 8-10 minutes.
In the meantime, combine goat cheese, milk, and chives in a small bowl. Stir until creamy.
Remove Prosciutto di Parma cups from the oven and let cool.
Pipe or spoon a tablespoon of goat cheese mousse into cooled cups and serve.
Watch: How to Make Prosciutto di Parma Cups with Goat Cheese Mousse