Recipes
Snow-Skin Mooncakes with Mung Bean Filling
Celebrate the Mid-Autumn Festival with these stunning confections filled with sweet, creamy mung bean paste.
Serves

10

Cook

2 hours 30 minutes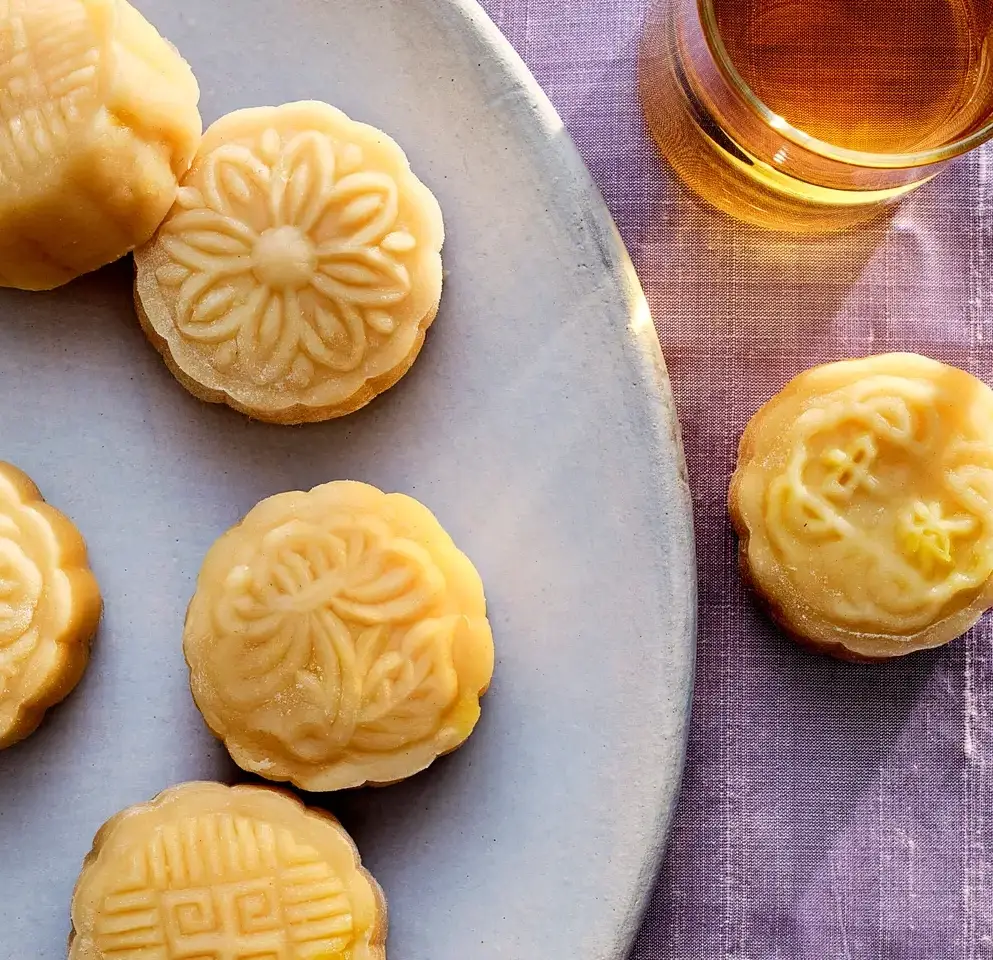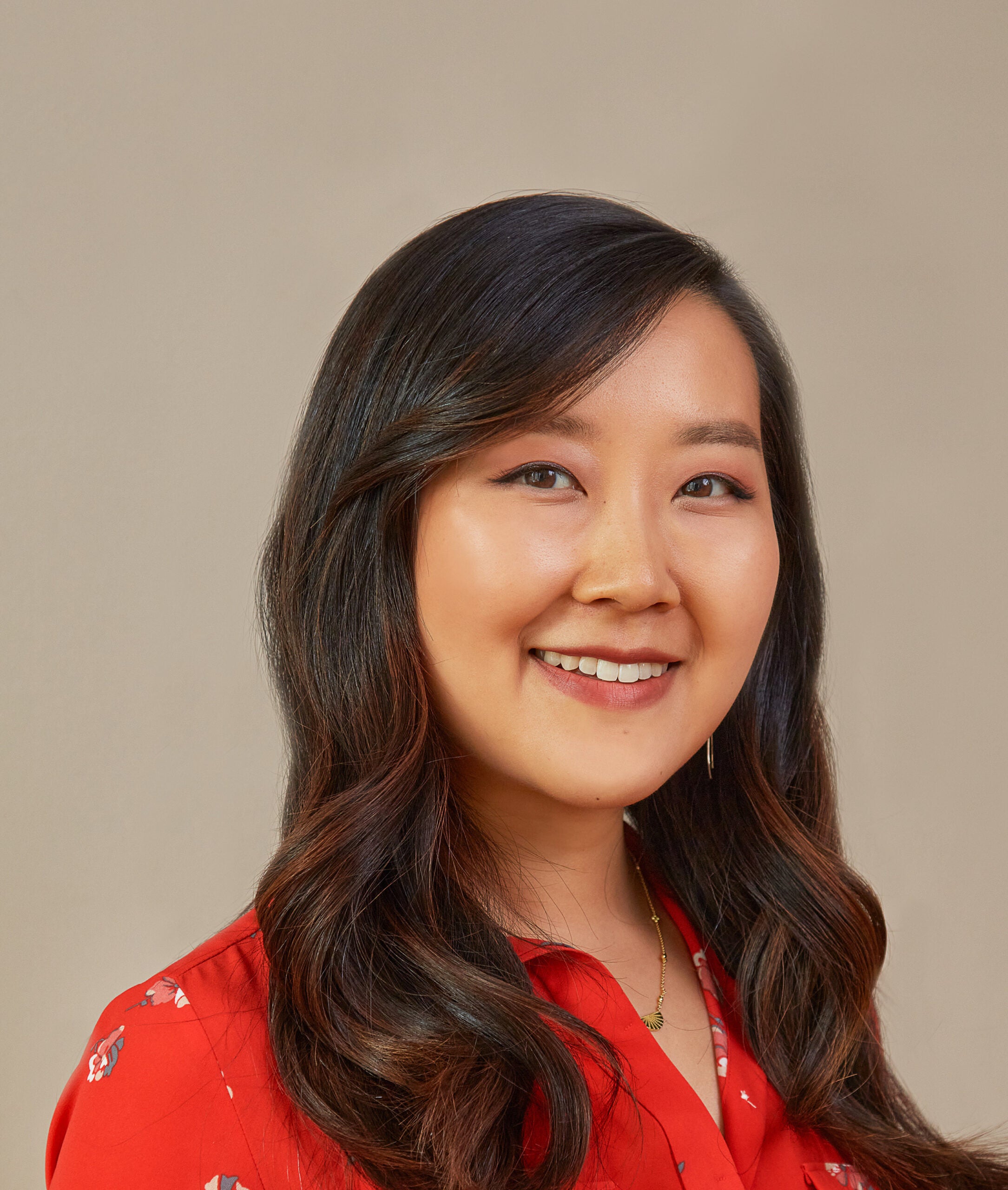 ---
Every year on the fifteenth day of the eighth lunar month, people across China, Vietnam, and other Asian countries enjoy mooncakes in celebration of the Mid-Autumn Festival. A ritual that dates back centuries, these delicacies are stuffed with decadent sweet and savory fillings and traditionally baked until deeply golden-brown.
In modern times, the treats have diversified, and one contemporary variety that's become wildly popular is snow-skin mooncakes, a rice-flour-based version with a soft, chewy, slightly translucent wrapper. Unlike their traditional counterparts, snow-skin mooncakes don't require an oven. For this iteration, I've stuffed the wrappers with a creamy, slightly sweet mung bean paste. The earthy flavor of the beans and milky essence of the butter make for a luscious filling.
Snow-skin mooncakes usually call for gao fen, which is cooked glutinous rice flour. This can be hard to find in the U.S, so instead, the recipe uses raw flour, and we'll ensure it all gets cooked before using it in the mooncakes.
To give the confections their signature beautiful designs, you'll need a few 50-gram mooncake molds.
Ingredients
For the dough:
¼ cup plus 2 Tbsp. (70 g) glutinous rice flour, divided
3 Tbsp. (30 g) rice flour
2 Tbsp. plus 1½ tsp. (20 g) cornstarch
¼ cup (30 g) confectioners sugar
⅓ cup plus 1 Tbsp. whole milk
1 Tbsp. plus 1½ tsp. vegetable oil
¼ tsp. vanilla extract
For the filling:
⅓ cup plus 1 Tbsp. dry split yellow mung beans, soaked for at least 4 hours and drained
1 Tbsp. whole milk
2 tsp. cornstarch
1½ Tbsp. unsalted butter
⅓ cup sugar
¼ tsp. kosher salt
Instructions
Step 1
In a medium heatproof bowl, sift together 5 tablespoons of the glutinous rice flour, the rice flour, cornstarch, and confectioners sugar and whisk to combine.
Step 2
In a small bowl, whisk together the milk, oil, and vanilla. Add the milk mixture to the flour mixture in two stages, whisking until incorporated after each addition to make a smooth and runny batter.
Step 3
Place a bamboo or metal (see headnote) steamer in a large pot filled with 1 inch of water. Place the bowl with the batter on top of the rack, then cover the pot and turn the heat to high. When the water boils, turn the heat to medium-low and cook until the batter turns into a firm but pliable dough and a toothpick inserted into the center comes out clean, 22–25 minutes. Remove from the heat and carefully remove the bowl from the pot.
Step 4
Using a spoon, knead the dough in the bowl until it forms a ball, about 3 minutes. When cool enough to handle, transfer the dough to a clean, unfloured work surface and knead by hand until it's smooth, about 6 minutes. Wrap in plastic and refrigerate for 45 minutes.
Step 5
Meanwhile, to a small pot, add the mung beans and enough water to cover by 1 inch, then cover and bring to a boil. Turn the heat to medium-low, crack open the lid slightly, and cook until the beans mash easily with a fork, about 25 minutes. Drain the beans, then purée using a food processor or immersion blender.
Step 6
In a small bowl, whisk together the milk and cornstarch to form a slurry. In a medium nonstick pan set over medium-low heat, melt the butter, then add the bean purée, sugar, salt, and slurry and stir to combine. Cook until the filling is thick and pasty and clears the sides of the pan, about 25 minutes. Remove from the heat, cover loosely with plastic, and set aside to cool completely, about 1 hour.
Step 7
In a small skillet set over medium-low heat, toast the remaining glutinous rice flour, stirring frequently, until pale yellow, about 6 minutes. Remove from the heat.
Step 8
Divide the filling in 10 equal portions, about 25 grams each, then use your hands to roll into balls. Transfer to a parchment-lined baking sheet.
Step 9
Divide the dough into 10 equal portions, about 23 grams each, then use your hands to shape into slightly convex 4-inch patties.
Step 10
Working with one dough patty, place a ball of filling in the center, then gently wrap the dough around the filling, pinching the edges in a topknot to seal. Roll it again into a ball shape, sprinkle lightly with the toasted flour (shaking off any excess), and transfer to a mooncake mold. Press firmly on the lever to set the shape, about 5 seconds, then release and transfer the mooncake to a platter. Repeat with the remaining dough and filling. (Mooncakes will keep refrigerated in an airtight container for up to 3 days.)