Recipes
Quick Coconut-Chip Sorbet
Pantry products and a genius gelateria technique are the keys to this luscious vegan dessert.
Serves

Makes 1½ quarts

Cook

3 hours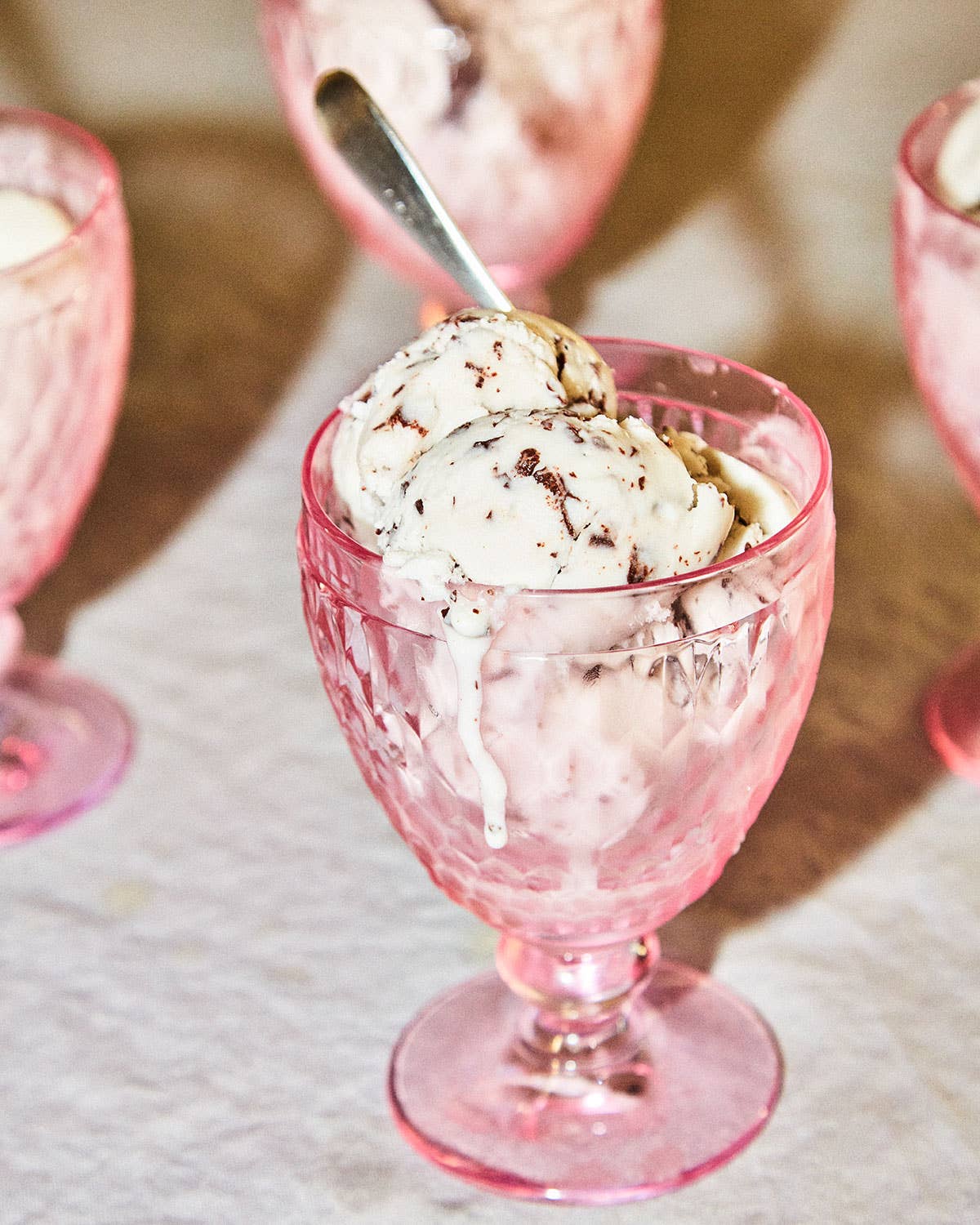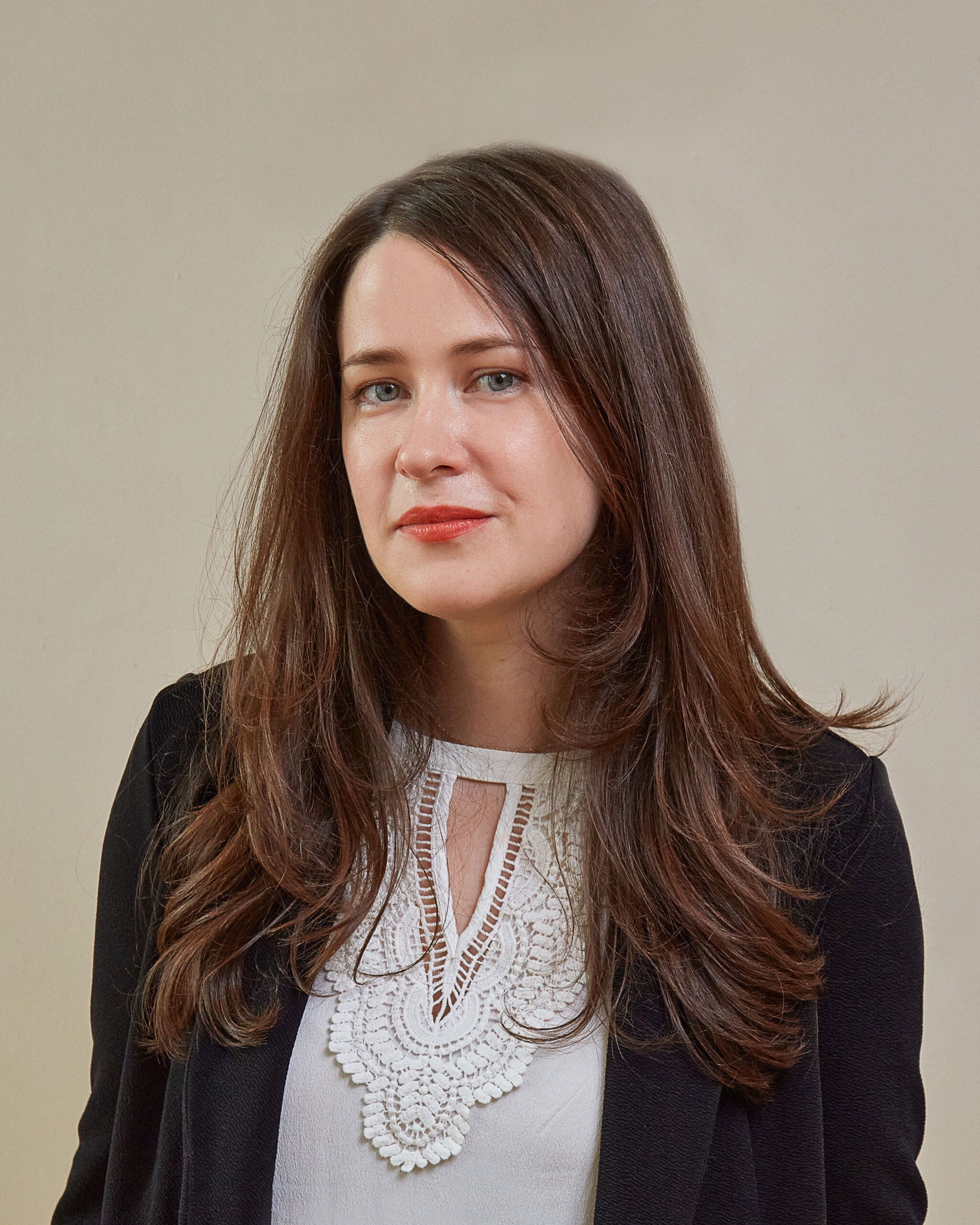 ---
My first job out of culinary school was working as a cook for James Beard Award-winning pastry chef Mindy Segal. Mindy was—and still is—well-known for her incredible custard-style ice creams which we made from scratch and churned daily. While her egg-based recipes were rooted in French technique, for any flavor that included a "chocolate chip," the chef borrowed a trick from Italian gelaterias. In the dessert world, the term stracciatella, which translates to "little rags," refers to an ice cream into which melted chocolate has been drizzled, creating delicate, feathery shards which melt on the tongue. (Think fudge ripple meets Magic Shell.) For this creamy vegan coconut sorbet recipe, I decided to adapt Mindy's technique. While good-quality bittersweet chocolate with a high cacao percentage is loaded with flavor, its nuances sometimes fall flat at low temperatures. Stirring a bit of coconut oil into the chocolate lowers its melting point, allowing its flavor and fragrance to shine through.
Note: if you don't like chocolate, or just prefer a plain coconut sorbet, feel free to leave the stracciatella out; after churning, simply transfer to an airtight container and freeze until solid.
Ingredients
Two 13.5-oz. cans coconut milk
One 15-oz. can sweetened cream of coconut (such as Coco Lopez)
1 cup unsweetened coconut water
2 Tbsp. aged rum (optional)
1 Tbsp. fresh lime juice
4 oz. bittersweet chocolate, finely chopped (¾ cup)
2 Tbsp. coconut or canola oil
Instructions
Step 1
Place a large metal bowl in the freezer.
Step 2
To a blender, add the coconut milk, cream of coconut, coconut water, rum (if using), and lime juice and blend until smooth. Transfer to an ice cream maker and churn according to the manufacturer's instructions until the sorbet is frozen and no longer appears wet, 20–25 minutes.
Step 3
Meanwhile, prepare the stracciatella: To a double boiler or heatproof bowl positioned over a small pot of barely simmering water, add the chocolate and cook, stirring frequently, until almost completely melted, about 5 minutes. Remove from the heat, add the coconut oil, and continue stirring until the mixture is completely homogeneous. Remove the bowl from the double boiler and set aside, stirring occasionally, until the chocolate is just barely warm to the touch (about 80°F).
Step 4
When the sorbet is frozen, use a silicone spatula to scrape it into the chilled bowl. Working quickly, drizzle the chocolate in a thin stream into the sorbet while turning the bowl and briskly folding in the feathery chocolate wisps that form. When all the chocolate is added, transfer the mixture to an airtight container or a loaf pan, cover, and freeze until completely set, at least 2 hours or up to 1 week.