Drinks
Dirty Vodka Martini
Padma Lakshmi's savory party cocktail.
Serves

serves 1

Cook

5 minutes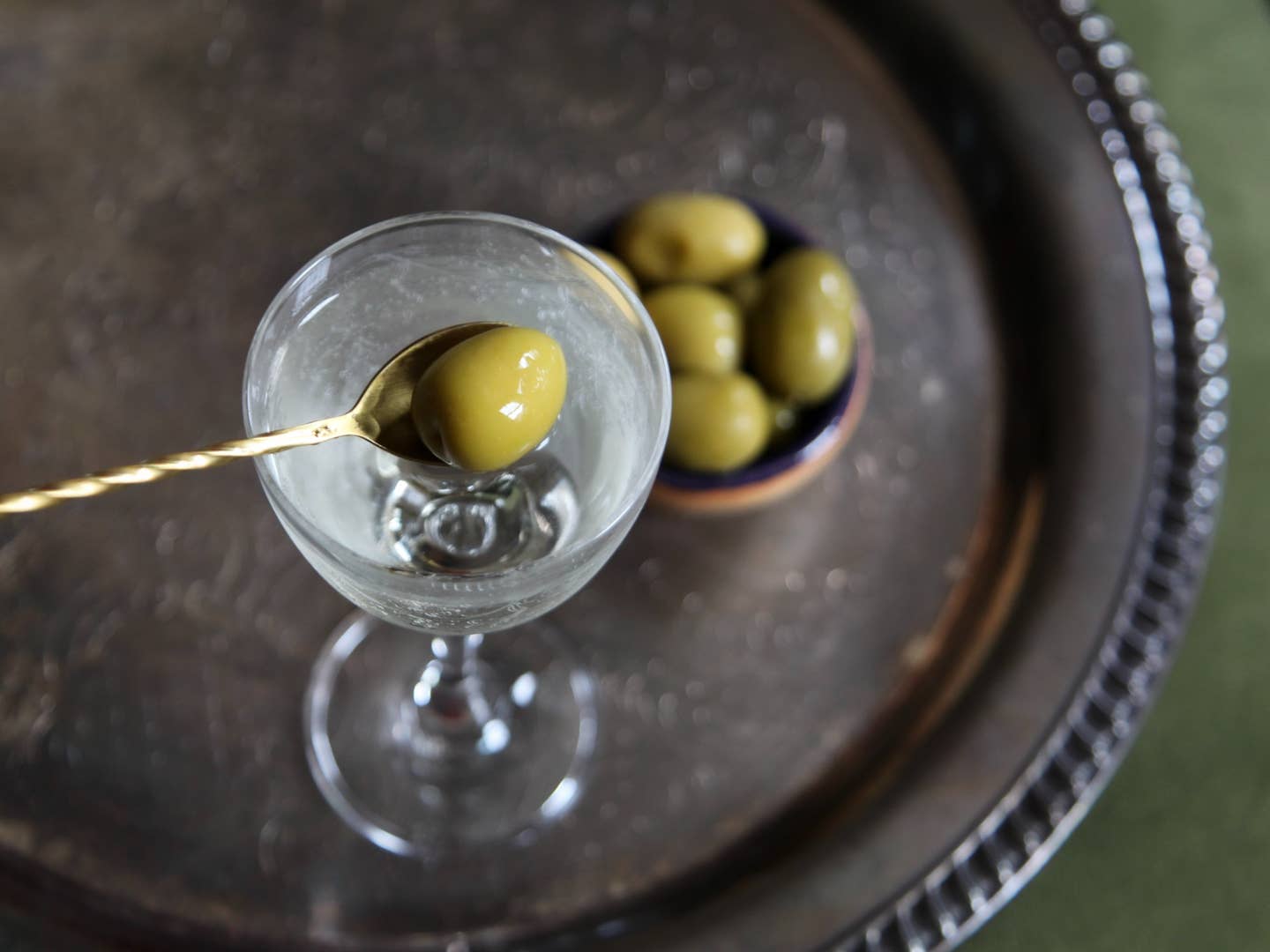 When it comes to making cocktails at home, Padma Lakshmi is team savory all the way. The host of Top Chef and Taste the Nation mixes her dirty martini with vodka (she prefers Ketel One), dry vermouth, and Spanish olives and brine. For a spicier, more assertive variation, she suggests omitting the vermouth entirely and replacing the brine with half a teaspoon of the pickling liquid from Mexican-style pickled jalapeños. Both versions pair perfectly with salty party snacks like goat cheese, toasted nuts, or tomato toast—after all, a three-ounce pour of vodka requires a good snack or two, especially if anyone's going back for a second round.
While it's easy enough to make one or two martinis at a time, whipping up a batch of the cocktail is a smart hosting technique used by Lakshmi herself. Instead of serving your martinis to your guests à la minute, she recommends scaling up the recipe to your desired number of servings, then keeping the cocktail in a pitcher nestled in a tub of ice. Although the drink will already be cold when served, the dilution factor (which is essential for balancing many spirit-forward drinks) is still important to consider. Either pre-dilute batched out martinis to taste, or shake or stir from the pitcher based on your guests' preferences.
Ingredients
3 oz. vodka
½ oz. dry vermouth
½–1 tsp. Spanish olive brine
Spanish olives, for garnish
Instructions
Step 1
To a mixing glass filled with ice, add the vodka, vermouth, and olive bring and stir until well-chilled. Strain into a coup or martini glass, garnish with Spanish olives, and serve.