Recipes
This Knockout Steak Tartare Recipe Comes From a Place You'd Never Expect
Perhaps France could learn a thing or two from the Icelandic chef at Tides restaurant in Reykjavik.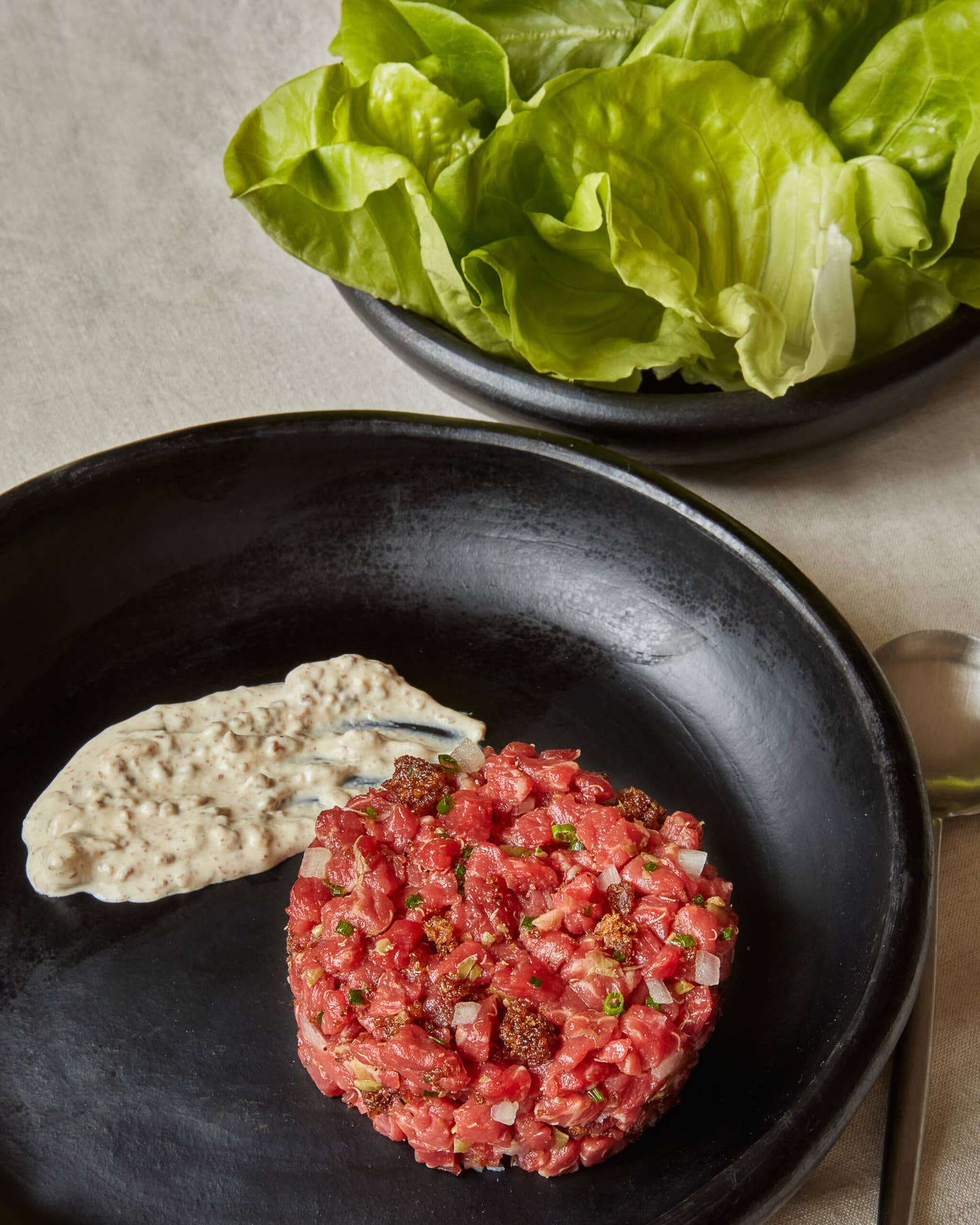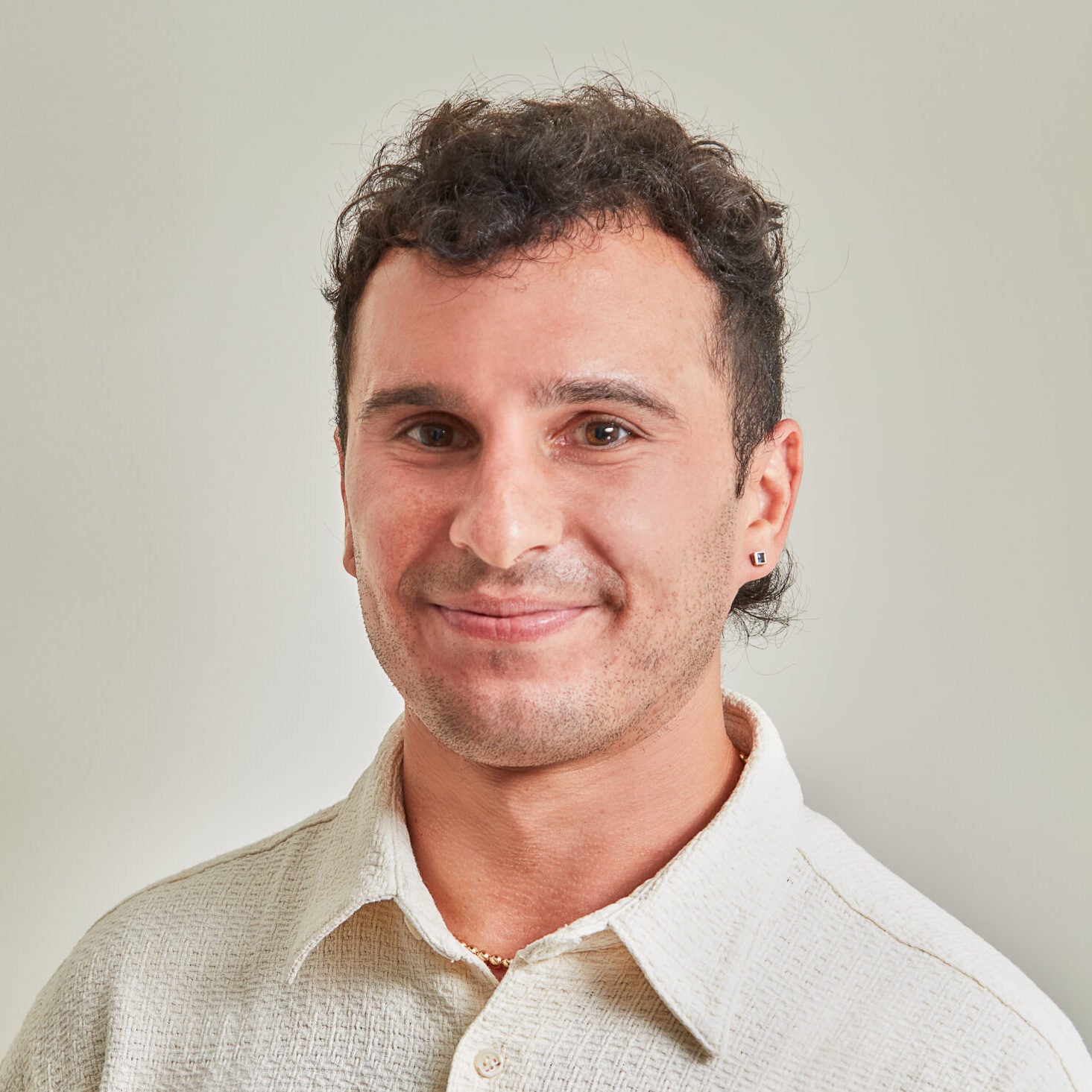 ---
Steak tartare can be a bland, mushy affair, but at Tides restaurant in Reykjavik, chef Gunnar Karl Gíslason revamps the French classic with one surprising ingredient: Icelandic sourdough rye bread. The rye not only mellows out the vinaigrette that accompanies the tartare—it also winds up in the beef itself in the form of toasty, crunchy crumbs. Any leftover rye crumbs are wonderful in salad or sprinkled over soft scrambled eggs.
Ingredients
1 lb. best-quality beef tenderloin, trimmed and cut into ¾-in. pieces
1 large egg
¼ cup cup plus 2 Tbsp. coarse toasted dark rye bread crumbs, preferably homemade (see footnote)
1 Tbsp. plus 2 tsp. Dijon mustard
¼ cup vegetable oil
¼ cup plus 1 Tbsp. extra-virgin olive oil, plus more for garnish
1 Tbsp. fresh lemon juice
1 Tbsp. sea salt, preferably Icelandic, divided, plus more for garnish
2 tsp. finely chopped capers
2 tsp. finely chopped chives, plus more for garnish
2 tsp. finely chopped shallot
Garden cress or microgreens, for garnish (optional)
1 large head butter lettuce
Instructions
Step 1
Place the beef in a zip-top bag bag and freeze until firm but not frozen solid, 15–20 minutes.
Step 2
Meanwhile, place a small bowl of ice water beside the stove. Bring a small pot of water to a boil, then boil the egg for 3 minutes. Using a slotted spoon, transfer to the bowl. When cool enough to handle, crack the egg into a mini or regular food processor and add 3 tablespoons of the bread crumbs, the mustard, and 1 tablespoon plus 1 teaspoon of water. Blend until smooth. With the machine running, very gradually add the vegetable oil and ¼ cup of the olive oil in a steady stream until the sauce is the texture of mayonnaise. Scrape into a bowl, stir in the lemon juice and 1 teaspoon of the salt, then cover with plastic wrap and refrigerate until ready to use.
Step 3
Transfer the beef to a cutting board. Using a sharp knife, chop it very finely (about the size of gravel), then scrape it into a bowl and stir in the capers, chives, shallot, and remaining olive oil, bread crumbs, and salt.
Step 4
To serve, spread the sauce evenly over the bottom of four serving plates. Using a ring mold if desired, divide the tartare evenly atop the sauce. Sprinkle each portion with salt and drizzle with olive oil, then sprinkle with chives and garnish with cress if desired. Serve alongside the lettuce, encouraging guests to tear off leaves for scooping.
Note: To make rye bread crumbs from scratch, preheat the oven to 325°F. Remove and discard the crusts from 4 slices of dark rye bread (preferably 100 percent rye sourdough), tear or cut into rough ½-inch pieces, and place in a single layer on a baking sheet. Bake, shaking once midway through cooking, until crisp and deep brown, about 25 minutes. Cool to room temperature, then transfer to a food processor and blend to coarse crumbs.
This dish was adapted by the SAVEUR test kitchen from a recipe courtesy of Tides restaurant at The Reykjavik Edition hotel.