23 Easy Green Salads
In need of a quick, refreshing starter or side? Try one of these simple green salad recipes.
After spending hours preparing a challenging main course, few of us have the stamina to tackle a complicated salad. And why bother when our best green salad recipes rely on a simple formula to deliver satisfying flavor and texture? All you really need are three basic kinds of ingredients: greens + something crunchy, cheesy, or chewy + dressing.
Of course, there are as many types of green salads as there are salad greens. Bitter endive and chicory shine when balanced with sweet or fatty garnishes (think nuts, fruit, cheese, or egg). And though sturdy lettuces like iceberg, romaine, and kale can stand up to heavy, creamy dressings, delicate microgreens, mesclun, and herbs call for thinner vinaigrettes.
We may call these "green salad recipes," but you should think of them more as "green salad ideas." Feel free to swap out our suggested leafy greens for whatever's in your crisper drawer. Add and subtract toppings at will. The point is to suit your palate, the easiest way possible.
Cilantro and Peanut Salad (Huāshēngmĭ bàn xiāngcài)
Shredded Collard Green Salad With Roasted Sweet Potatoes
Mesclun Salad with Goat Cheese and Balsamic Vinaigrette
Arugula Cashew Pesto Salad
Puntarelle & Dandelion Green Salad with Honey-Olive Vinaigrette
Turnip Salad with Green Grape Vinaigrette
Apple and Kale Salad with Black Sesame and Cashews
Blue Cheese, Grape, and Gem Lettuce Salad
Roasted Parsnip Salad with Hazelnuts, Blue Cheese, and Wheat Beer Vinaigrette
Endive and Walnut Salad
Tricolore Salad with Grapefruit Saba Vinaigrette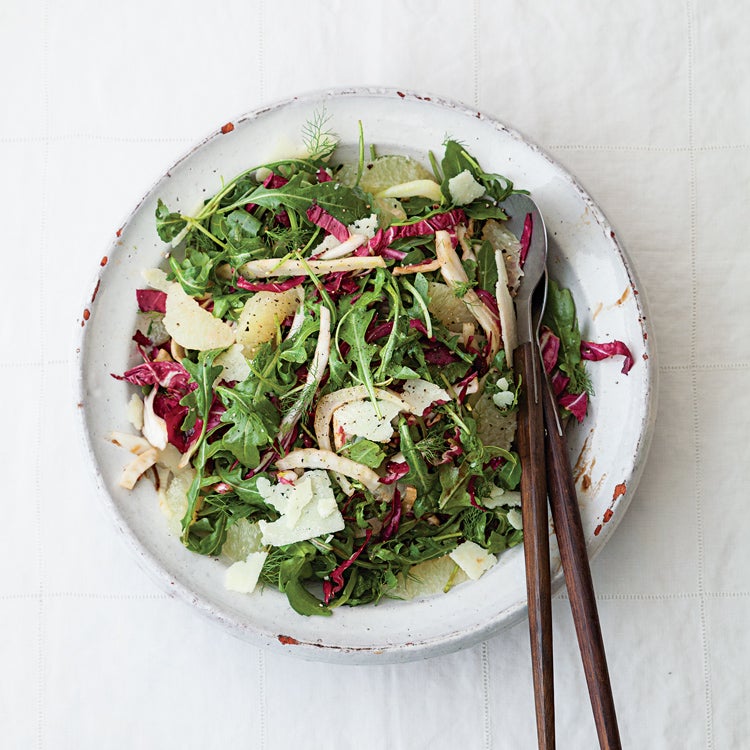 Purslane and Herb Salad
Kohlrabi and Watercress Salad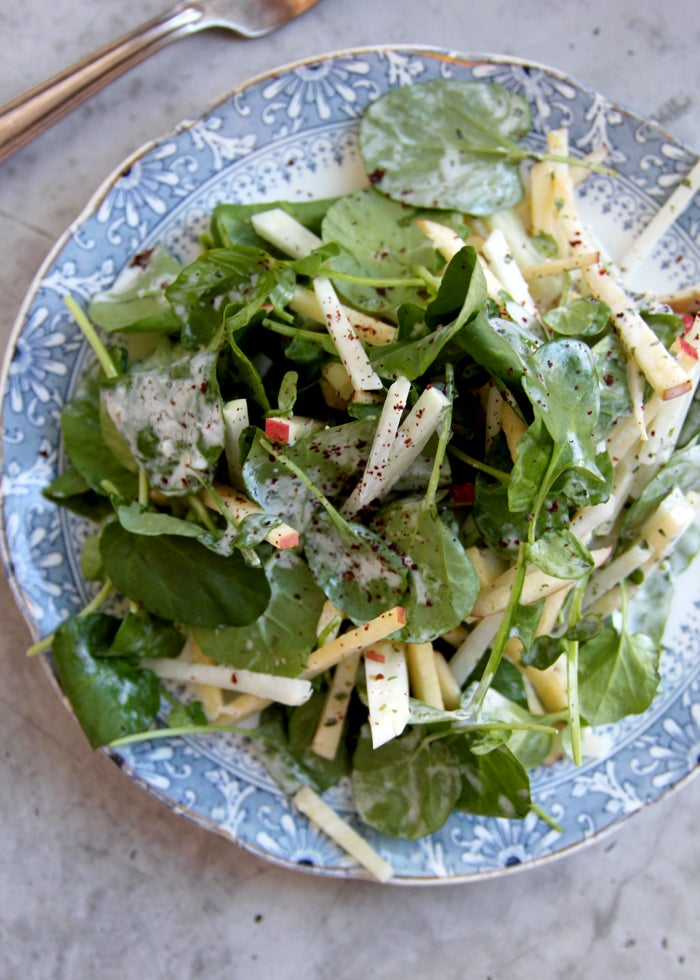 Kale and Citrus Salad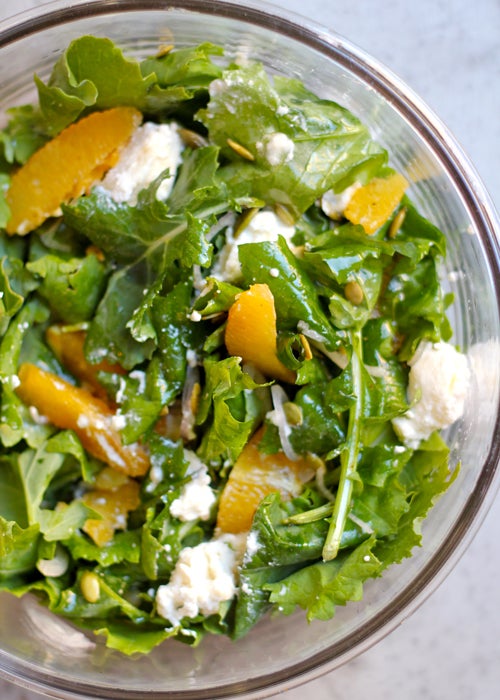 Baby Kale Salad with Pine Nuts, Parmesan, and Lemon Vinaigrette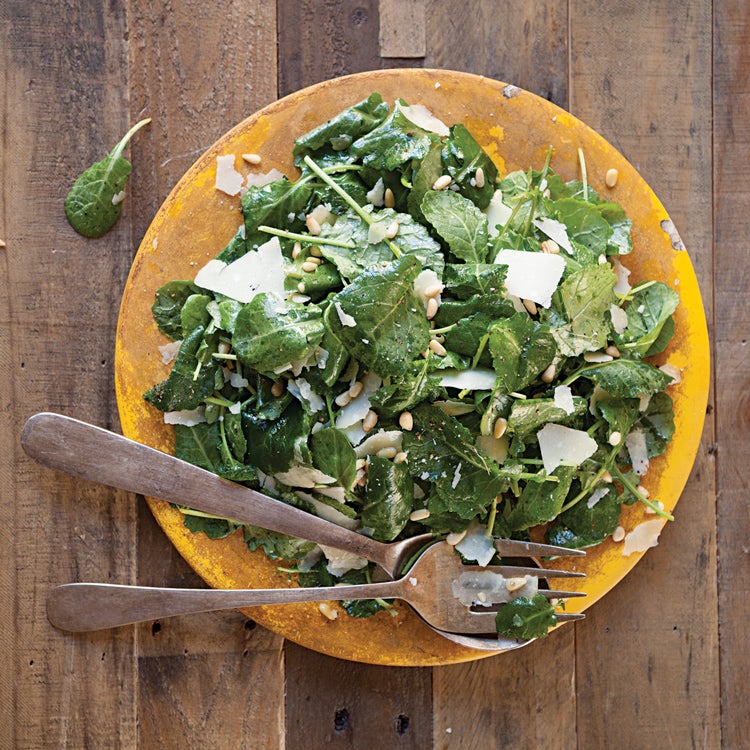 Spinach Salad with Oregano Vinaigrette
Crunchy Spring Salad
Chicory and Herb Salad with Apple, Pomegranate, and Creamy MIso Dressing
Iceberg Wedge Salad with Lemon-Parsley Dressing
Homemade Crème Fraîche and Preserved Lemon Salad Dressing
Blue Cheese Wedge Salad
Red Leaf Salad with Ranch Dressing
Caesar Salad