Recipes
Sopa de Maní (Bolivian Beef and Peanut Soup)
This quintessential South American stew calls for a vegetable drawer's-worth of produce—and one unexpected pantry ingredient.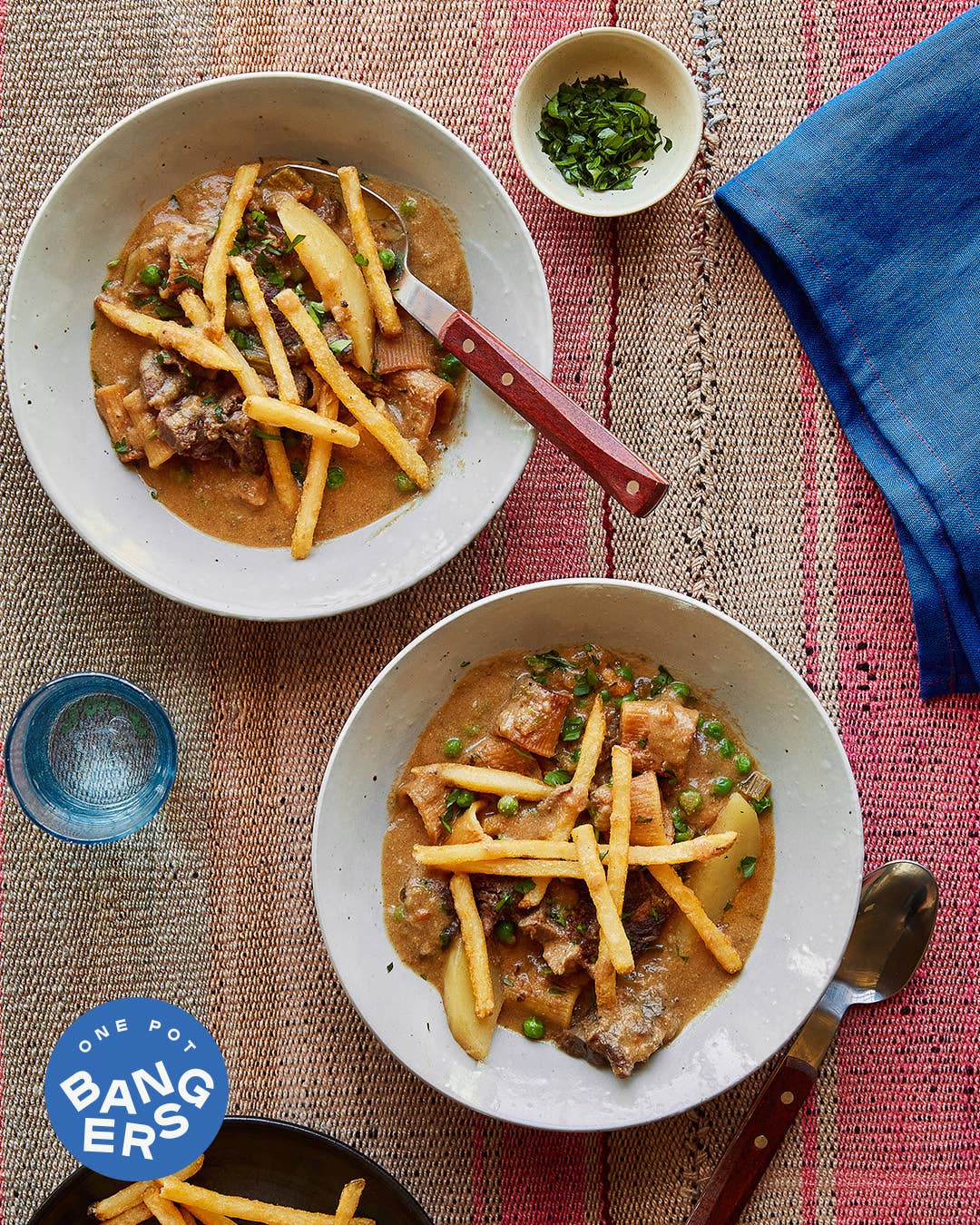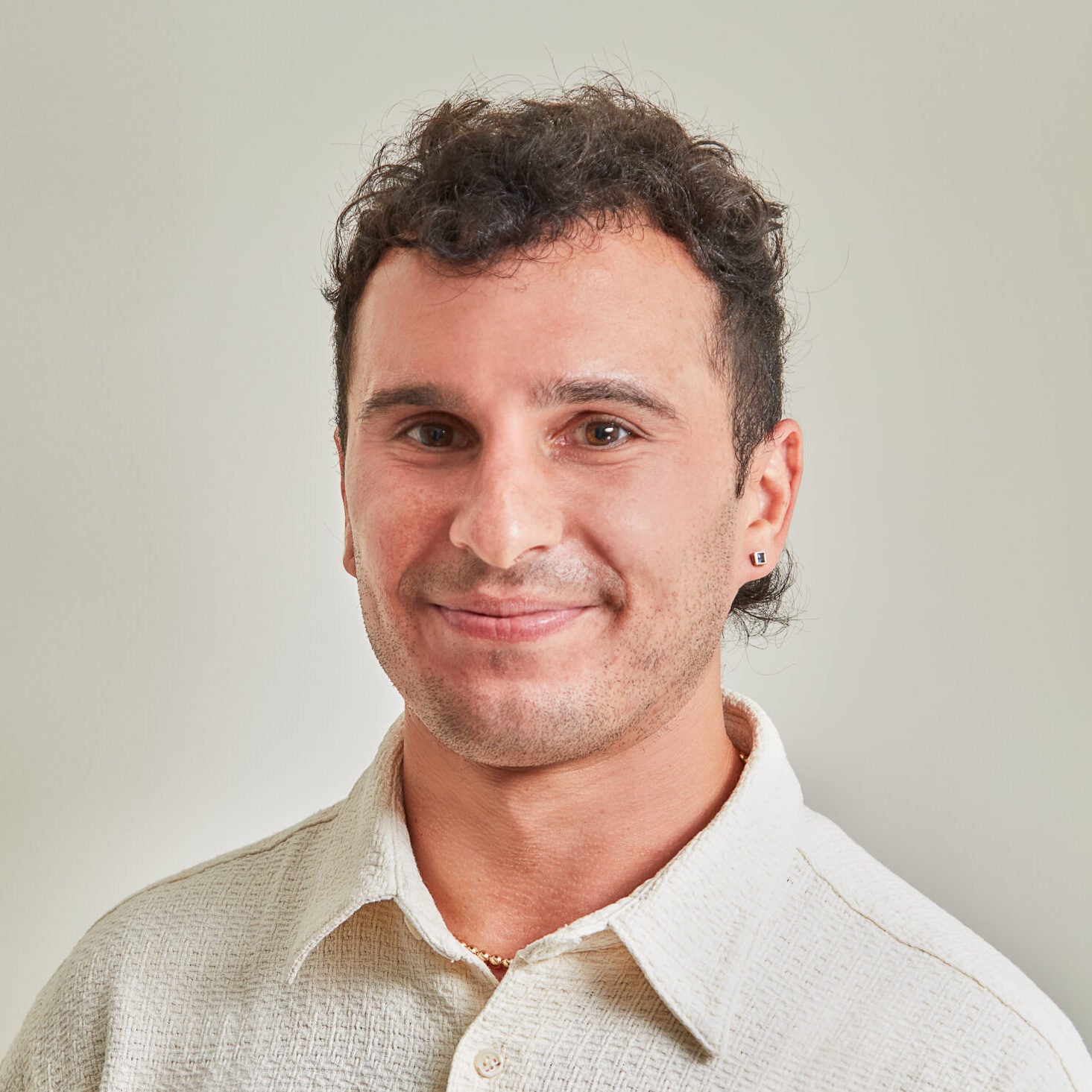 ---
Welcome to One Pot Bangers, Benjamin Kemper's weeknight cooking column, where you'll find our freshest, boldest ideas that require just one pot, skillet, or sheet pan. Busy week? We've got you covered with these low-effort, high-reward recipes from around the globe.
If you've never heard of Bolivian sopa de maní, or "peanut soup," you might think it's in the same gene pool as Taiwanese wedang kacang or West African groundnut stew. But unlike these, the dish's protagonist is not the peanut but rather fall-apart beef and a vegetable drawer's-worth of produce. Even so, the peanuts are essential: They thicken the soup while lending it a bass note of umami that will have you going back for seconds.
Though there are as many sopa de maní recipes as there are cooks in Bolivia (not to mention parts of Peru and Argentina), where the dish is a mainstay, the most heavenly version I've tasted comes from my friend María Colquehuanca, a La Paz native who's famous for the dish among her Bolivian family and friends. I love how she browns the dry pasta in oil before tossing it into the peanut-thickened broth, adding yet another layer of nuttiness.
"I got this sopa de maní recipe from my aunt Marina, who comes from Cochabamba," she told me. "That's where the peanut fields are, and where the dish is said to have been invented." María insists that the peanuts be raw and unsalted, and that they be ground to the texture of wet sand. Fried shoestring potatoes or french fries are an optional garnish; they add crunch to an otherwise spoon-soft dish.
Ingredients
2 lb. cross-cut beef shanks, patted dry with paper towels
2 Tbsp. vegetable oil, plus more as needed
Kosher salt and freshly ground black pepper
½ lb. rigatoni, or any other large pasta
1 large carrot, peeled and coarsely chopped
1 large celery stalk, coarsely chopped
1 large onion, coarsely chopped
1 medium green bell pepper, seeded and coarsely chopped
1 medium turnip, peeled and coarsely chopped
2 tsp. ground cumin
1 tsp. sweet paprika
¼ tsp. cayenne pepper, or to taste
2 garlic cloves, coarsely chopped
½ cup raw blanched unsalted peanuts, soaked in cold water for 20 minutes and drained
2 medium Yukon Gold potatoes, peeled and cut into long batons (like thick french fries)
¾ cup green peas, fresh or frozen
Coarsely chopped parsley, for garnish
French fries or shoestring potatoes, homemade or store bought, for garnish (optional)
Instructions
Step 1
In a small food processor, pulse the peanuts to the texture of smooth peanut butter and set aside. (Alternatively, pound in a mortar and pestle.)
Step 2
Season the beef generously with salt and black pepper. To a large pot set over high heat, add the oil. When it's shimmering and hot, add the beef (in batches if necessary) and cook, turning halfway through cooking, until browned, 8–10 minutes total. Transfer to a plate and set aside.
Step 3
Turn the heat to medium and add the rigatoni. Fry, stirring frequently, until deep golden brown, 3–4 minutes. Using a slotted spoon, transfer to a bowl and set aside.
Step 4
To the empty pot, add the carrot, celery, onion, bell pepper, and turnip and turn the heat to medium. Cook, stirring occasionally, until soft and beginning to brown, about 12 minutes. Add the cumin, paprika, cayenne, and garlic and cook until fragrant, about 2 minutes more. Add the reserved beef and peanuts and enough water to cover by ½ inch, then bring to a boil. Turn the heat down to maintain a strong simmer and cook, stirring occasionally, until a fork slips easily in and out of the meat, 2–2½ hours. Season with salt to taste.
Step 5
Add the reserved rigatoni, the potatoes, and enough water to barely cover. Bring to a boil, then turn the heat to medium and simmer until the pasta is nearly al dente, about 8 minutes. Add the peas and continue cooking until the potatoes and pasta are soft, 5–10 minutes more.
Step 6
To serve, ladle the sopa de maní into bowls and top with parsley and a handful of shoestring potatoes if desired.