Recipes
Dutch Speculaas
These intricate European gingerbread cookies are easier than they look.
Serves

Makes about 2 dozen cookies

Cook

2 hours 50 minutes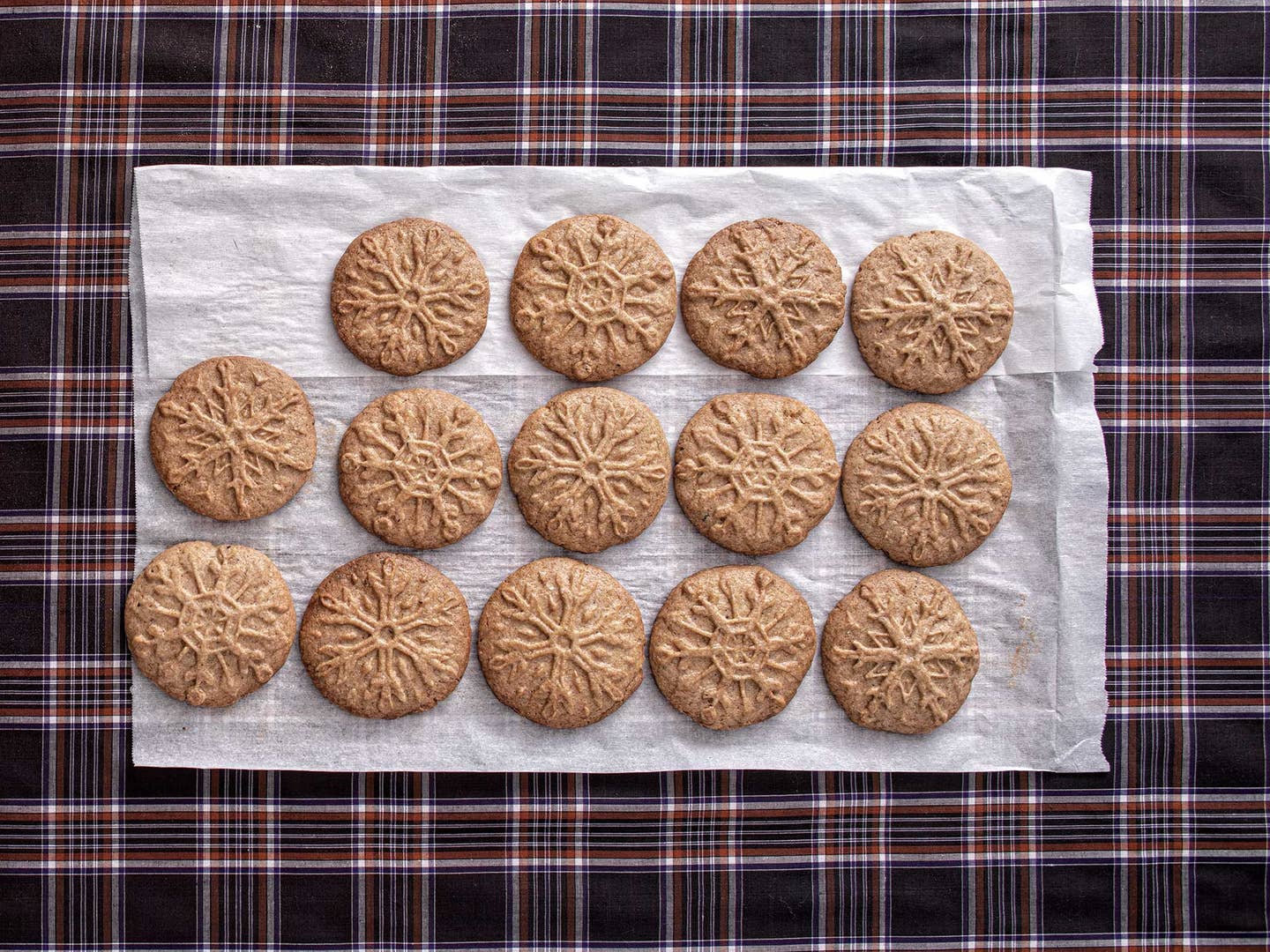 A Christmas tradition throughout the Netherlands and Belgium, speculaas rely on handcarved wood molds, often called "cookie boards," for their striking good looks. Published in Saveur's December 2020 issue, this recipe from renowned New York City pastry chef Nick Malgieri yields a more delicately spiced gingerbread than the North American version. Check out our best cookies to bake for the holidays here.
Ingredients
3 cups all-purpose flour
2 tsp. ground cinnamon
1 1⁄2 tsp. freshly grated nutmeg
1 tsp. ground coriander
1 tsp. ground ginger
1⁄2 tsp. ground cloves
1⁄2 tsp. baking soda
1⁄2 tsp. kosher salt
1⁄4 tsp. freshly ground white pepper
12 Tbsp. unsalted butter (1½ sticks), softened
1 cup packed light-brown sugar
1⁄3 cup milk
Instructions
Step 1
In a medium bowl, whisk together the first 9 ingredients and set aside. In the bowl of a stand mixer fitted with a paddle attachment, cream the butter and sugar on medium speed until smooth and creamy, 1-2 minutes. Add half of the reserved dry ingredients and mix on low speed until combined. Using a silicone spatula, scrape the bottom and sides of the bowl, then add the milk and continue mixing on low speed until combined. Scrape the bowl again, then add the remaining dry ingredients and continue mixing on low speed until combined.
Step 2
Turn the dough out onto a lightly floured work surface, then divide the dough in half, form into 2 discs, wrap tightly in plastic wrap, and refrigerate for at least 2 hours or up to 3 days.
Step 3
Preheat the oven to 350°F.
Step 4
Meanwhile, working with 1 disc at a time, break off a chunk of dough and press it into a lightly floured speculaas mold; turn the mold dough-side down, then gently thwack the edge of the mold against your work surface to release the cookie. Brush away any excess dough that clings to the mold and re-flour it before continuing with all of the remaining dough (feel free to use multiple shapes if you like). Space the cookies 2 inches apart on parchment-paper-lined baking sheets and place in the freezer just until firm, about 10 minutes. Gently brush away any excess flour from the surfaces of the cookies, then bake until golden brown, 18-20 minutes. Transfer to a wire rack to cool completely. Stored in an airtight container, the cookies will keep for up to 7 days.