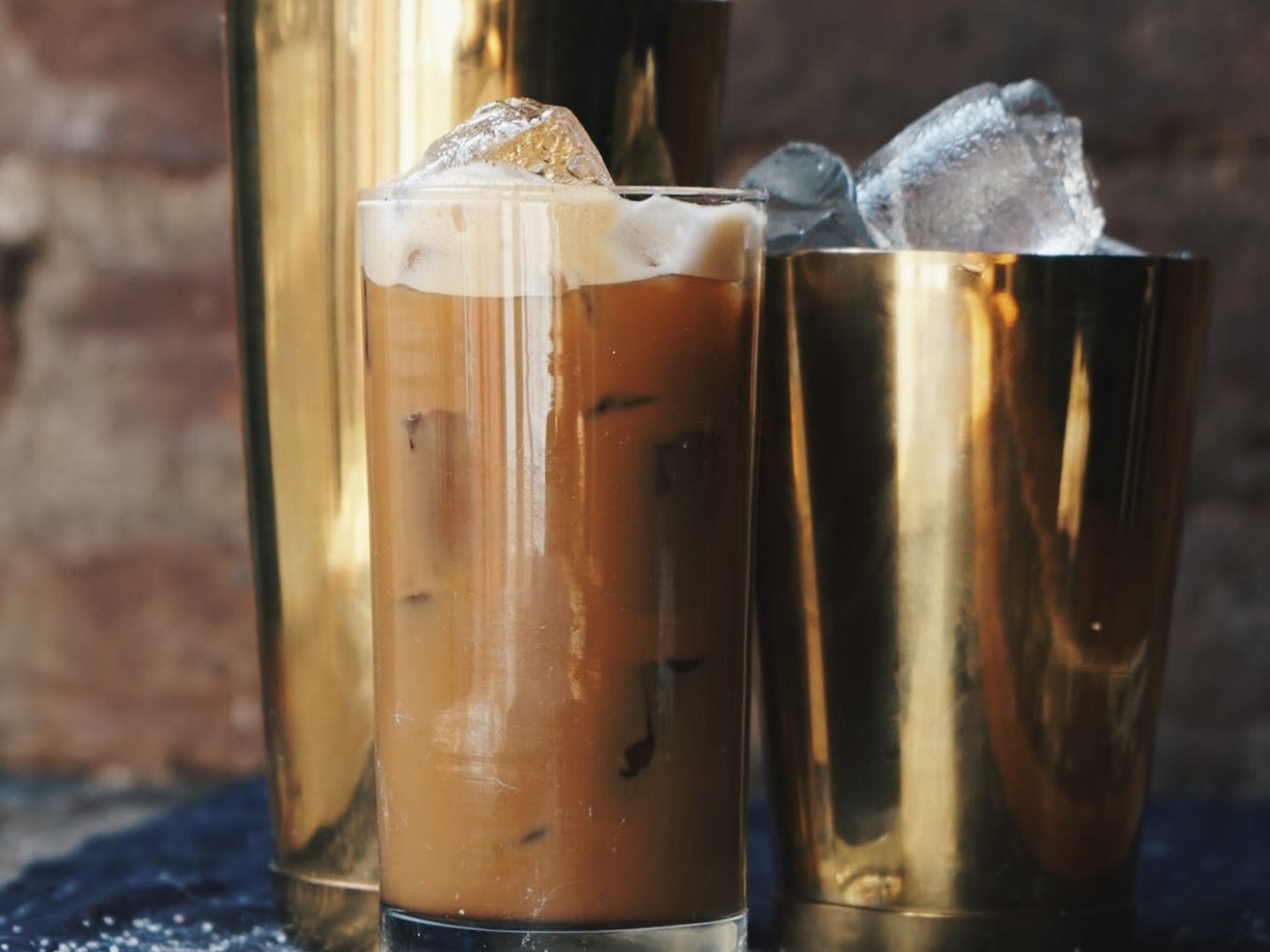 Sahra Nguyen of New York's Cafe Phin created this sea salt-spiked Vietnamese iced coffee in honor of her mother, who grew up in a fishing village by the sea in Nha Trang. The hit of electrolytes also makes it a fantastic, nonalcoholic brunch drink.
Featured in: Giving Vietnamese Coffee Its Due in America
What You Will Need
Yield: serves 1
Time: 10 minutes
Ingredients
¼ cup plus 2 Tbsp. (3 oz) brewed phin coffee (or substitute espresso)
1 Tbsp. sweetened condensed milk
1 Tbsp. whole milk
⅛ tsp. tsp. coarse sea salt
Ice
Instructions
In a cocktail shaker, add the coffee, condensed and whole milks, and sea salt. Fill the shaker with ice and shake vigorously until the mixture is chilled and very foamy, about 60 seconds. Strain into a rocks glass, top with fresh ice, and serve immediately.