Sean Brock's Secret Weapon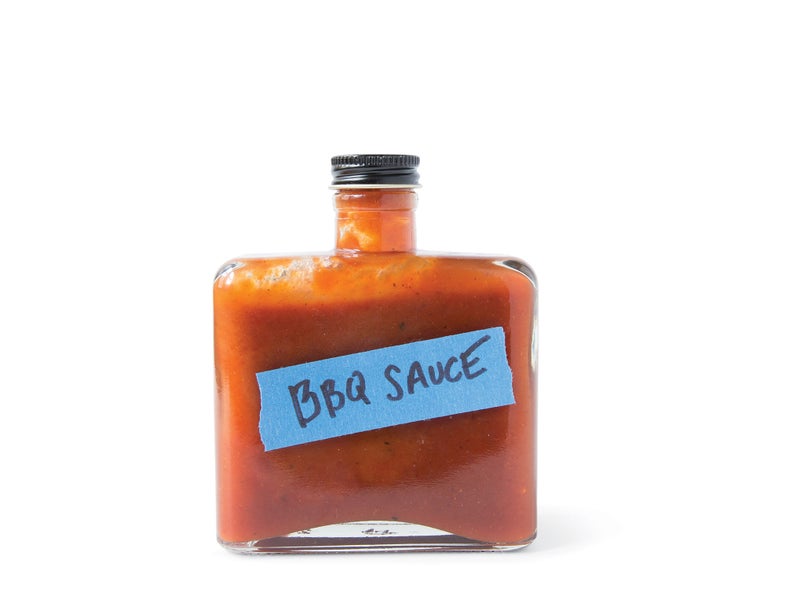 While Charleston-based chef Sean Brock insists that a store-bought barbecue sauce will work perfectly well on his Char-Smoked Baby Back Ribs, we prefer the homemade Carolina-style version adapted from his book, Heritage (Artisan, 2014).
Featured in: The New Grilling Essentials
Sean Brock's Secret Weapon
Store-bought barbecue sauce has its place, but for real depth of flavor we prefer this version adapted from Charleston chef Sean Brock's book Heritage.
Ingredients
1⁄2 cup pork or chicken stock
2 1⁄2 cups cider vinegar
3⁄4 cup ketchup
2 1⁄2 tbsp. light brown sugar
1 tbsp. fresh lemon juice
1 tbsp. smoked paprika
3⁄4 tsp. kosher salt
1⁄2 tsp. freshly ground black pepper
1⁄2 tsp. garlic powder
1⁄2 tsp. onion powder
1⁄4 tsp. chile powder
Instructions
Heat all ingredients in a 4-qt. saucepan over medium-high; simmer, stirring occasionally, until reduced by 2⁄3, about 30 minutes. Sauce will keep, covered, in the refrigerator for up to 2 weeks.