Somms and Beverage Directors Spill On Their 6 Best Red Wine Glasses
Experts decode the world of stemware.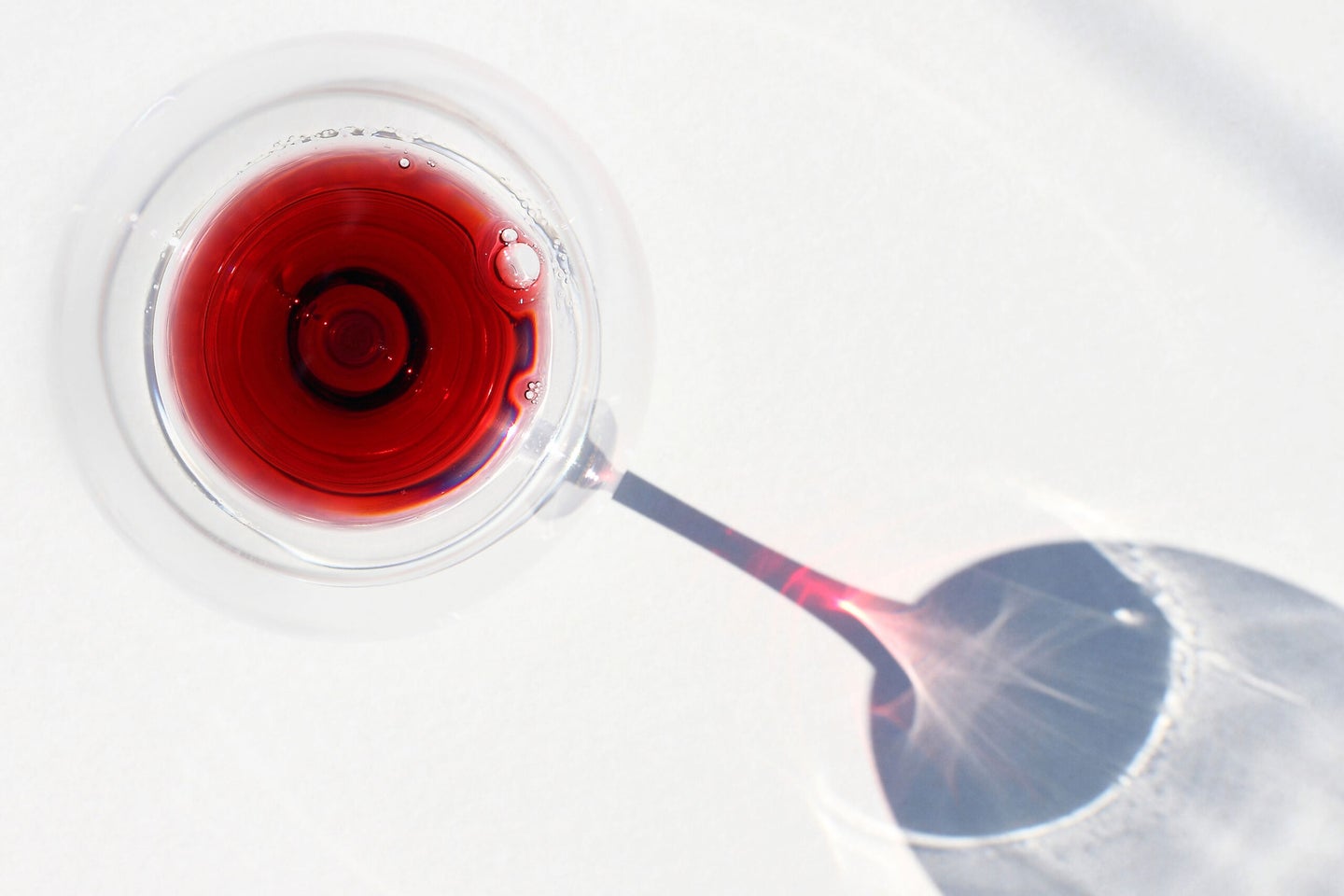 We may earn revenue from the products available on this page and participate in affiliate programs.
Decoding the world of stemware can at times feel as overwhelming as learning about wine itself. But despite the endless list of styles out there, finding the right wine glass for your favorite red isn't as tough as you might think.
Entrepreneur and wine expert Sarah Thomas, who worked as a sommelier at esteemed New York City restaurant Le Bernardin for more than five years, sums up the perfect vessel and how to find it: "A great wine glass is one that allows the wine in it to be its most expressive self and then gets out of the way. To be very general, I think this means that there's enough room for the wine to breathe, a thin rim, and a lightness in hand," she says. "And if it makes your life easier by being dishwasher-safe, all the better."
Thinness in glassware is a major factor to consider, and not just because it's pretty to look at. Thomas says she avoids using thicker, chunkier glasses as the bulk can affect the way the wine hits your palate, muting the wine's overall expression. Also, bowl shapes are differently suited to various wine styles, which we'll break down with the help of Thomas' fellow wine pros from around the country. Here's everything you need to know about shopping for the best red wine glasses this holiday season and beyond.
Features to Keep in Mind
Bowl Shape
There are endless shapes and sizes to choose from when shopping for wine glasses of any kind. Varietal- and style-specific wine glasses are designed to optimize the experience of drinking designated wines based on their aromas, flavor profiles, alcohol content and other characteristics, while all-purpose or universal glasses are designed to accommodate a variety of wines. An overwhelming number of the experts we interviewed recommended all-purpose red wine glasses as their go-to vessels.
Material
Crystal is a specific type of glass that contains fortifying minerals (such as lead), which ultimately translates to a thinner and more durable wine glass. As Thomas notes, the thinner the glass, the better the drinking experience. That's not to say that you should never drink from a casual bistro-style wine glass with a beaded or rolled rim, but some occasions call for a more intentional glassware selection, such as opening a special bottle or pairing a wine with a specific dish.
Cleaning
Regular glass, as in noncrystal glass, is nonporous and usually dishwasher-safe. Some crystal wine glass manufacturers recommend washing their glasses in the top rack of the dishwasher, and some recommend washing gently by hand. We recommend going by the manufacturer's instructions as a rule of thumb.
Our Top Picks
"After much research and development, which required many tastings and, of course, wine, we only use Grassl Liberté glassware," says Eden Foley, the estate director of Realm Cellars in Napa, California, which primarily produces cabernet sauvignon. "This glass is versatile and lends itself well to everything, from white Burgundy to Champagne. I admire the level of quality, focus and detail that goes into the craftsmanship—a similar approach to how we do things here at Realm." Fellow Californian Emily Blackman, beverage director of Bar Le Côte and Bell's in the state's Central Coast region, also favors the Grassl Liberté hand-blown universal glass, describing it as "luxurious" in the same vein as famed competitor Zalto but with a slightly more dramatic shape.
"My favorite wine red wine glass is Crate & Barrel's Hip red wine glass [for] two reasons," says Susan Fredson-Cole, an industry pro dedicated to making wine content more accessible. First, she says, is the shape of this particular glass, which features a rounded bowl and narrowed mouth, allowing for generous swirling and highly efficient aroma collection. Secondly, adds Fredson-Cole, the bang for your buck is pretty hard to beat. "The price is reasonable, and [the glasses] are durable. If I happen to break this glass, I'm OK, besides the annoyance of having to clean up broken glass. I can replace them the next day without breaking the bank."
Bret Csencsitz, the owner of legendary Gotham Bar & Grill in New York City (set to reopen as Gotham in November 2021), is partial to both the Bordeaux and Burgundy glasses by Zalto. "If I'm opening or serving a fine bottle of Burgundy, Bordeaux or a special California wine, I love the delicate nature of the Zaltos and the shape and form of the glass. It enhances the experience; the design aids the wine's aeration and maximizes the aromatics of different styles and varietals," he says. "The delicateness of the glasses makes the drinker pay attention to the act of picking it up and setting it down, which I think heightens the appreciation that 'this wine is special.'"
Estelle Bossy, beverage director of Anything At All and Panorama Room at the Graduate Roosevelt Island hotel, has spent the bulk of her career behind some of New York City's most prestigious bars and curtains, encountering some seriously exquisite stemware along the way. "Over the past few years, I have gravitated toward a shorter bistro-height [red wine glass], especially for enjoying bottles at home," she says. "I love the Serax Inku red wine glass by Sergio Herman; it strikes just the right balance between sophistication and practicality. The generous bowl is ideal for nosing the aromatic varietals I'm partial to (like nerello Mascalese), but its humble height maintains an air of nonchalance." The best part? This fancy-casual wine glass is also designed to work well as a champagne or water glass in addition to making a long list of red varietals and styles shine.
Made In's red wine glass is a go-to for Thomas, which is fitting given that her personal expertise played a part in its design. "The Made In red wine glass is beautiful, functional and about as thin (and, hence, noninterventional) as you can get while still being incredibly durable. I spend a lot of time helping people take the plunge from 'I'm very new to this' to 'I'm willing to explore' in wine," she says. According to Thomas, this is the perfect glass for any wine drinker who wants to "enhance [the] experience, have a beautiful product in their hands and really get to know the wines they've just discovered without committing to a significantly pricier [glass]."
Conner Burns, the director of guest services at Faust Wines in Napa's Coombsville area, share's the story behind his team's preferred tasting glass, the Schott Zwiesel Tritan Air crystal red wine glass. "We enjoy that it's elegant, modern and simple; we use it as an all-purpose glass for both [our] Coombsville Estate sauvignon blanc and The Pact cabernet sauvignon," he says. "The right glassware allows the Coombsville terroir and natural characteristics of the varietal to really shine through." These glasses, he adds, are also incredibly durable, which is always a plus, especially if you're going to be using it frequently.
Ask the Experts
Q: Why are red wine glasses typically bigger than white wine glasses?
The bigger the bowl, the more surface area a wine can use to breathe, either by sitting or by being swirled (or both) for a certain period of time. This is a far more important feature for drinking red wines than it is for white, rosé and sparkling wines, which don't typically need to spend time opening up like their bigger, bolder, and fuller red-hued counterparts.
Q: Is there a right or wrong way to choose the best glassware for red wine?
"I don't buy into snobbery when it comes to drinking; if you don't have the budget (or cupboard space) for an array of varietal-specific styles, go for a smaller amount of good quality all-purpose glasses," says Bossy, who adds that $12 per glass as a baseline budget is a solid place to start. "You don't have to sacrifice cupboard space for a terrific wine experience."
Q: What is the right way to hold a red wine glass?
When it comes to stemmed wine glasses in general, you'll want to hold the glass by the stem versus the bowl. Your fingers can transfer heat through the glass walls of the bowl, affecting the overall temperature of the wine inside, and avoiding too much contact with the bowl means fewer fingerprints, too.
Our Take
Most of our experts proved partial to an all-purpose red wine glass, which will ultimately save you both money and cabinet space as opposed to investing in multiple varietal-specific or style-specific red wine glasses. If you're aiming for a sweet spot, though, we'd recommend purchasing one or two high-quality universal red wine glasses (such as the Grassl Liberté or Inku bistro-height glass by Serax), along with hitting a couple of the main red wine varietal and style categories, such as Bordeaux or cabernet sauvignon, which can further enhance their intended wines while also offering a degree of versatility in their own right.