Dive Nose-First Into the Best Vanilla Extracts
We tested dozens to find the ones that will set your baked goods apart.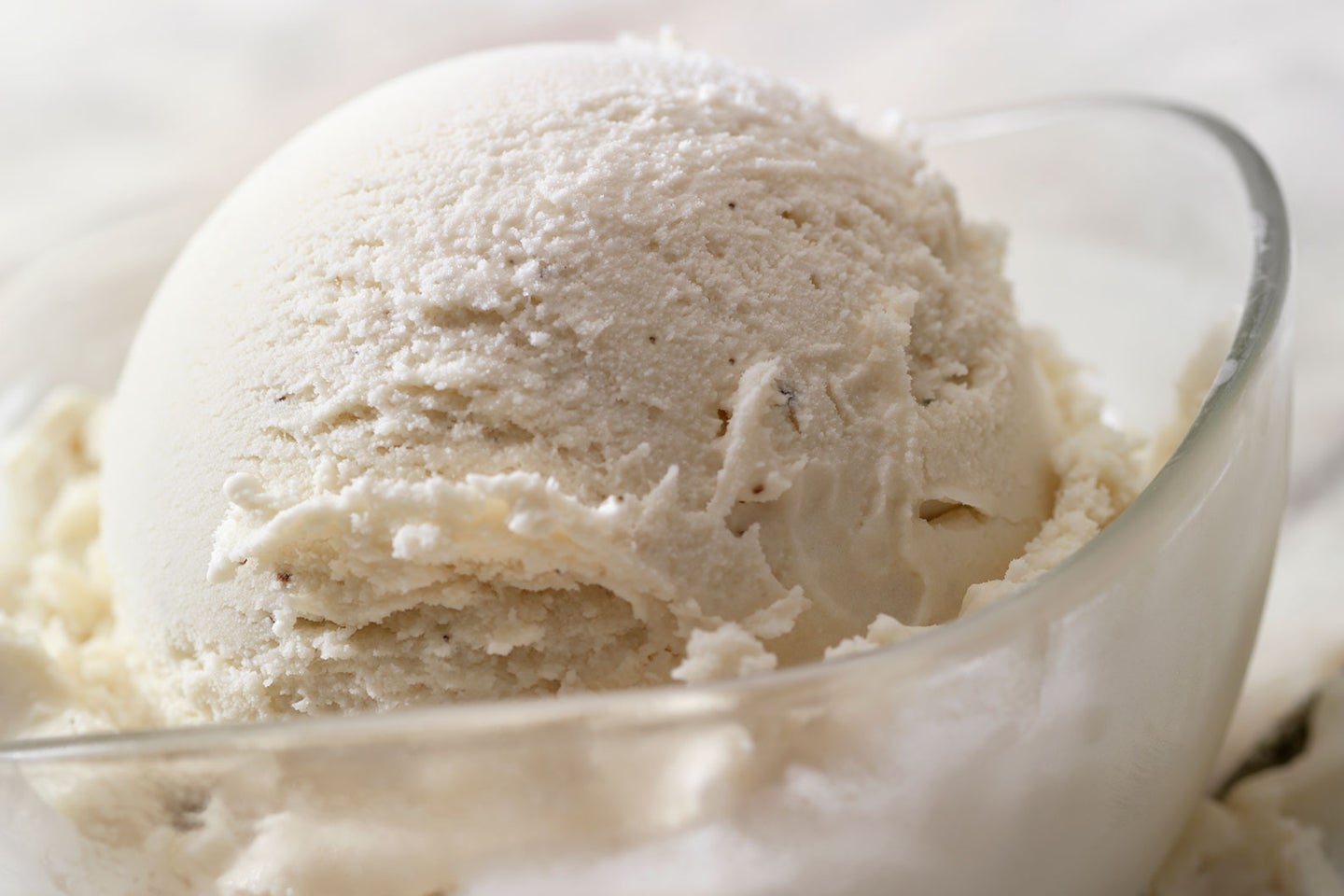 We may earn revenue from the products available on this page and participate in affiliate programs.
Vanilla, despite its presence in many of the world's finest desserts, has been treated a bit unfairly over the years. We use "vanilla" to describe people and things as boring, unadventurous, plain, basic—insulting ways to describe what is truly a unique, exotic ingredient. First of all, vanilla orchids are notoriously difficult to grow, making them fairly rare plants. They're so rare, in fact, that vanilla is currently the second most expensive 'spice' after saffron. Vanilla also varies wildly in flavor and aroma profile—the plant contains more than 200 aromatic compounds that can each vary in concentration based on a variety of factors. That's why no two brands of vanilla extracts taste quite the same. The best vanilla extracts we've found are versatile with complex flavors and a true vanilla taste. 
Our Top Picks
Why we chose it: Sonoma Syrup Co's "Crush" extract performed the best among tasters in both tests. 
This extract is a combination of both Madagascar and Tahitian vanilla beans and contains finely crushed seeds from both. It had, by far, the deepest vanilla flavor of all of the extracts tested, combining the best attributes of both varieties. In the pudding test, tasters commented that the pudding tasted the richest, with both fruity and floral tasting notes. In the cookie test, tasters were able to identify that this was the same vanilla used to make the pudding as it carried the same unique flavor profile. One taster insisted that the cookies tasted like they "had raspberry or some other red fruit" in them. 
Personally, I had never used any of Sonoma's extracts before working on this article, but I'd seen them pop up as a favorite of different bakers. I totally get what the fuss is about now, and will be making this a staple in my baking pantry. Because this vanilla has such bright, fruity notes in it, I think it would make a wonderful angel food cake or pound cake—something you'd serve with berries on the side. Because this extract is on the pricier side, I'd reserve it for use in recipes where vanilla is the key player.
Quantity: 8 oz. bottle | Aroma: Fruity, floral | Best for Raw, low- and high-heat applications
Quantity: 4 oz. bottle | Aroma: Creamy, sweet | Best for General use
Why we chose it: While this vanilla was the least expensive of the group, it still performed very well among tasters. 
This vanilla extract has long been a staple in my pantry because of its low price point and creamy vanilla flavor. In the pudding test, tasters remarked that the pudding tasted the creamiest and sweetest of all of them. One taster compared the vanilla flavor to what you might find in a tub of frosting from the grocery store, which they said was a "very good thing." The pure vanilla extract just did okay in the cookie test, with tasters agreeing that the cookies were good, but didn't really stand out from the pack that much. 
I also tested the Rodelle Reserve Pure Extract Aged with French Oak which performed quite differently. It was the most polarizing in the pudding test, with some tasters not liking the woody, peppery, whiskey-like notes it added, and others proclaiming their love with gusto. In the cookie test, however, tasters generally agreed that this vanilla was very good, and a couple of tasters asked if I'd flavored the cookies with bourbon instead of vanilla. While the standard Rodelle extract is a pretty good bang for your buck, the Rodelle Reserve is quite a bit pricier. The latter should be used in special applications where those oaky notes are desired—the packaging also makes it a great option to give as a gift.
Quantity: 375 ml bottle | Aroma: Varies by origin | Best for General use
Why we chose it: Of all the brands tested, Jones & Co has the most varieties of vanillas from different sources all around the world.
I tried six varieties of vanilla from Jones & Co (of the 26 options currently available on their site) and every single one of them was excellent. Of those six, two were made with Vanilla Tahitensis grown in Tahiti and Ecuador, three were made with Vanilla Planifolia grown in India, Vanuatu, and Costa Rica, and the last was made with a hybrid of the two beans grown in Papua New Guinea.
Of the six, the latter was the outlier in terms of performance, coming very close to the flavor profile of our Best Overall pick in both tests. Even just opening the bottle was revelatory—it had all of my favorite vanilla notes, fruity, floral, slightly woody, and that signature creamy vanilla scent. Of the others, we preferred the floral and creamy notes of the vanillas from Tahiti and Ecuador in the pudding tests, while the vanilla from India performed best overall in the cookie test out of all of the extracts from Jones & Co. Each extract is beautifully packaged in Italian glass bottles with a single vanilla bean, and the cap is sealed with gold wax, making it perfect for gift-giving.
Bonus: Jones & Co, not only produces quality vanilla extract, their company's mission is "to give small growers and curers—in remote growing regions that produce small yields but high-quality vanilla beans—a reliable and prosperous marketplace to sell their harvest and thus provide income and stability for their families and communities." A percentage of each sale goes toward supporting their network of growers, trainers, and curers.
Quantity: 200 ml bottle | Aroma: Earthy, chocolatey, slightly smoky | Best for General use
Why we chose it: A uniquely flavorful vanilla extract made from organic vanilla beans grown in Uganda.
Excellent vanilla extracts for just about any use, particularly if you enjoy its unique flavor profile. While Lagrima has all of the signature vanilla scents you'd expect upon opening the bottle, it has such a deep flavor profile that this was one we kept coming back to on both tests. Like our Best Overall pick, it was easy for most tasters to pick this one out of the lineup in both the pudding and cookie tests, even when testing blind. Besides vanilla, we got bold, earthy, almost smoky-tasting notes with one taster commenting that "if I didn't know any better, I'd swear there was a tiny bit of chocolate in there." This vanilla definitely shone in the pudding test and would do well in most baked applications where vanilla is the star. 
The bottle is elegant, long, and slim, each containing three to four whole vanilla beans that you should use once you empty the bottle. Because of the unique packaging and distinct flavor profile, this vanilla makes an excellent gift for baking enthusiasts. 
Quantity: 4.2 oz. bottle | Aroma: Rich, buttery, creamy, earthy | Best for Low- and high-heat applications
Why we chose it: This vanilla stood out because of the effect it had during the cookie test, bringing in a rich, buttery flavor that no other vanilla provided.
I was already a fan of Villa Vainilla's Pure Vanilla Extract—I buy a few bottles of it to give as gifts every time I travel to Mexico. I was especially excited to try this "Elixir" which is a double-fold extract—that's an extract made with double the vanilla beans for super-concentrated vanilla flavor. In the pudding test, tasters were generally happy with the rich, earthy vanilla flavor, though some commented that it was "really, really strong vanilla flavor, almost too much." What was really interesting, though, was how the vanilla performed in the cookie test. Every taster agreed that the cookies made with this vanilla were "ultra buttery" as if "you used some really fancy European butter" and one taster even said, "they're like eating exceptional vanilla ice cream, but in cookie form." Since I used the exact same butter in every single test, the only differing factor here was the vanilla. That tells me that if you wanted to bake this into a cake, you may end up with something that tastes richer and butterier than you'd get with other extracts. If that's your goal, this may be worth having on hand.
Quantity: 16.91 oz. bottle | Aroma: Floral, funky, creamy | Best for Raw and low-heat applications
Why we chose it: This vanilla extract from New Zealand has a unique flavor profile and was all-around a high performer in both tests.
This vanilla started the test with a high-favorability rating: It's a favorite among several pro baker pals, I've seen it around in pretty prominent test kitchens, and it's been my favorite go-to vanilla for a few years now. In the pudding test, tasters noted that it had a unique floral fragrance that translated to a sweet, rich pudding that stood out among all of the test samples. Although we all agreed that the floral notes were similar to Tahitian vanilla, Heilala actually uses Madagascar vanilla beans (Vanilla Planifolia) grown in the Kingdom of Tonga. Some of that uniqueness gets lost during baking, but tasters largely agreed that the cookies made with this vanilla were still among the best. 
Also worthy of mention is Heilala's Vanilla Paste, which is uniquely delicious, even more than their vanilla extract. We didn't include it in the tests here because we're focusing on extract, but I love using their vanilla paste to make ice cream and pudding. 
Other Vanilla We Tested
Of all the vanillas tested, this is the most widely available, so we felt it made sense to include it in the tests. We tested both Madagascar and Tahitian varieties, which seem to be the easiest to find. The latter performed best in both tests, but tasters agreed that it wasn't better than other Tahitian vanillas we tried. Overall, both vanillas performed just okay with tasters. 
How We Chose These Products
Over the past few weeks, I tested seven different brands of vanilla extract and, in a couple of cases, multiple types of extracts within those brands, to see which tasted the best. Because the flavor of vanilla extract can change during the cooking process, I wanted to see how each vanilla performed in both cooked and raw applications. First, we used each vanilla extract as an ingredient in sugar cookies to test their ability to stand up to prolonged cooking. Then, we added it to still-warm vanilla pudding to analyze its flavor as an uncooked additive. 
Both recipes were prepared identically, with ingredients being measured precisely to the gram
After baking hundreds of sugar cookies and making gallons of pudding, I can say that none of the vanilla extracts below are subpar—far from it. Each one was great, with their own unique flavor profiles, though some I might recommend strictly for use in raw applications or where vanilla is meant to be the star, and others like a more all-purpose extract for adding that layer of vanilla flavor to help bolster other ingredients in the mix. 
Both cookies and pudding were given to tasters blind. Each taster gave their independent feedback, which I then compiled to determine the winners. 
Features to Keep in Mind
Types of Vanilla Extract
There are so many types and varieties of vanilla extract out there that it can be a little overwhelming to choose. During baking, some vanilla extracts can lose their more subtle defining characteristics, so keep your needs in mind when picking the vanilla(s) you want for your pantry.
Flavor & Aroma
There are a few different varieties of vanilla orchids, each with its own defining characteristics. For example, Tahitian vanilla (Vanilla Tahitensis) tends to be a bit more floral than Madagascar vanilla (Vanilla Planifolia), which leans more on the fruity side. However, lots of other factors can change a vanilla extract's flavor profile, from the growing process to environment, to extraction method. That's why various brands of vanilla extract using the same variety of beans can taste totally different.
Ask the Experts
Q: Where does vanilla come from?
Vanilla comes from the seed pods of a specific type of orchid. The flowers grow in tropical climates in different parts of the world, and come in a few varieties, the most common of which is Vanilla Planifolia. 
Q: How do I store vanilla?
Keep your bottles of vanilla extract in a cool, dark place, like a pantry or spice cabinet. 
Q: Does vanilla extract go bad?
Because vanilla extract has a high alcohol content, it doesn't really go bad, per se. You may notice your extract has a "Best if Used By" date on it, which essentially means that the quality of taste will decline after that date. 
Q: What is a substitute for vanilla extract?
There are lots of vanilla products out there that can make a fine substitute for extract, like vanilla paste, vanilla powder, and whole vanilla beans: 1 Tbsp of the extract is equal to one whole vanilla bean, or 1 Tbsp of powder or paste. 
Our Take
Our tasters were largely made up of folks who didn't put much thought into vanilla before we wrangled them into eating a ton of cookies and pudding. "Vanilla's just… vanilla, right?" After our tests, the tasters all agreed (even if they didn't necessarily agree on which was the best) that not all vanilla extracts are the same. Some even vowed to change brands based on our findings One more thing we can all agree on? Vanilla—really good vanilla—can make all the difference in your recipes.