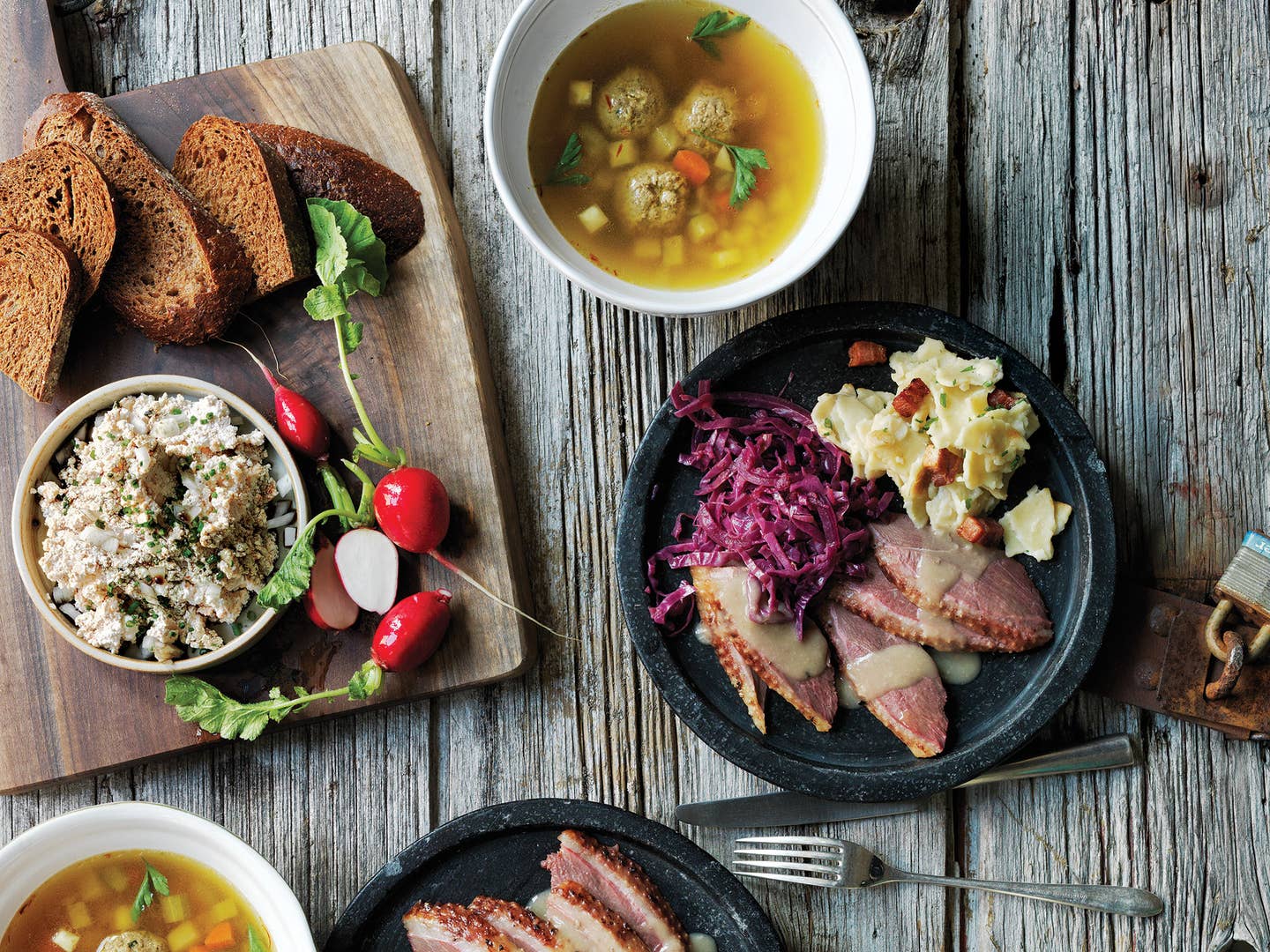 Techniques
Make This Spiced Red Cabbage to Feel a Little Virtuous Tonight
Tender like a braise but spiced like a strong sauerkraut, this invigorating cabbage has a lot going on
Cabbage is a decidedly opinion-splitting food. It can be a major flop or majorly delicious, depending on how it's prepared. Thinly shaved, tossed with lemon juice, olive oil, and parmesan, it's a shining star. But boiled away for an hour and left flavorless, it's not winning any hearts.
In this side dish, reminiscent of a more spiced, less-fermented version of sauerkraut, red cabbage teams up with apples and cranberries for something tender and long-cooked but decidedly delicious. A perfect accompaniment to roasted meat, like this Apple- and Chestnut-Stuffed Goose with Egg Noodles, or Honey-Glazed Pork with Apples, the cabbage here gets its kicks from being stewed with apples, wine, sugar, and dried cranberries.
By letting the cabbage and apples sit with the lemon juice, cumin, cloves, and salt and pepper for a couple of hours, the leaves lose a bit of their raw crunch and become tender and incredibly flavorful. Simmer the cabbage and apples down with some wine, vinegar, and the cranberries, and you've got yourself a deeply-spiced side that might just outshine some of the main contenders.