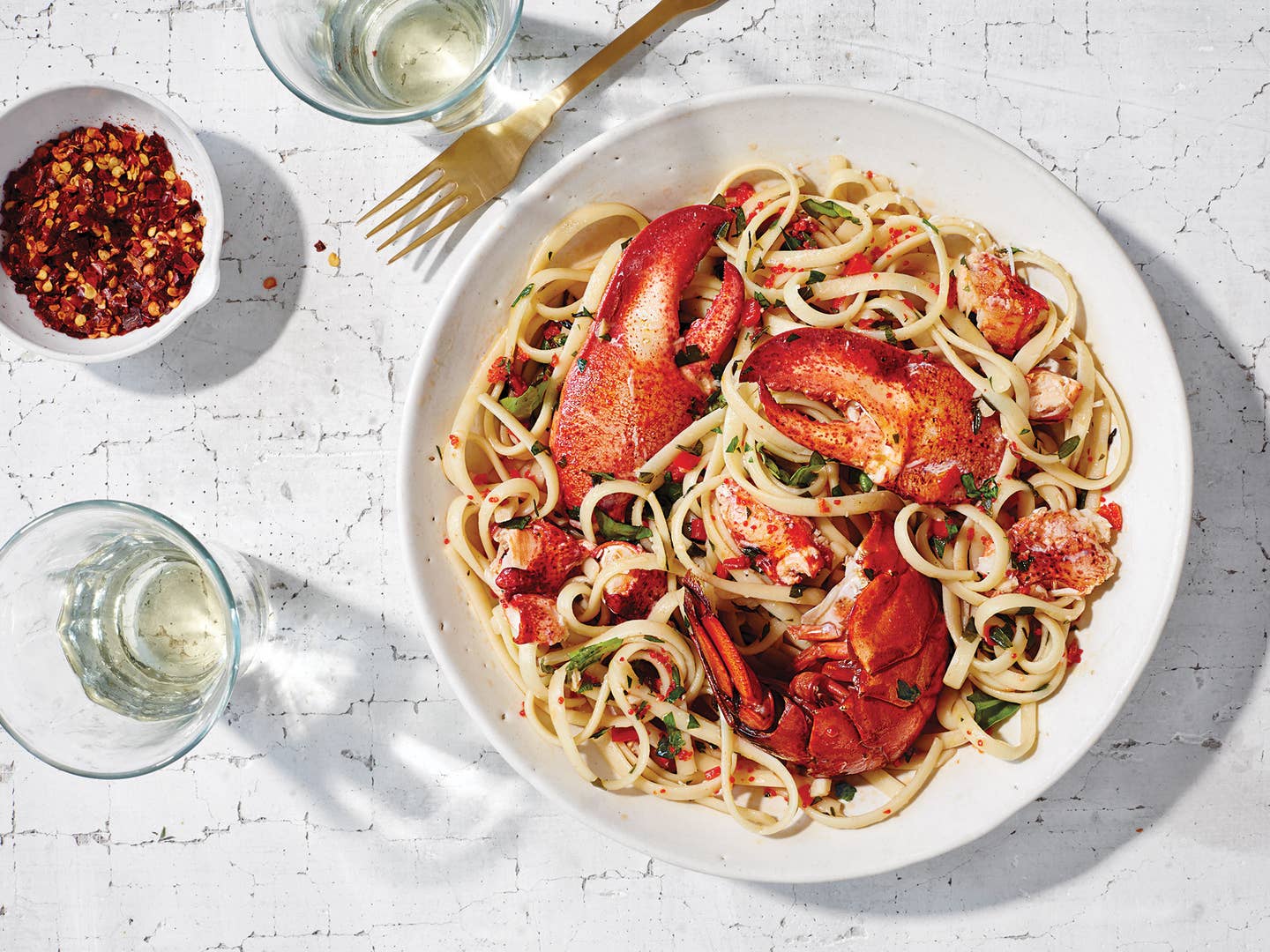 Recipes
Upgrade Your Pasta With Lobster
This subtly spicy linguine from Tuscany is the perfect dinner for two
Look no further for tonight's dinner (or next Tuesday's if you're the romantic type) than this lobster linguine straight from the heart of Tuscany. This recipe, from chef Fulvio Pierangelini's restaurant Irene in Florence, will make lobster lovers giddy like, well, lovers.
The key ingredient in this dish? The lobsters' coral, or roe sac, which lends a briny tang to this vibrant pasta, and ensures that you leave no part of the lobster to waste. Lobster meat itself is relatively mild; adding some roe imbues the sauce with the very essence of lobster. But no worry if you can't find it; feel free to substitute another kind of roe, such as sea urchin or cod roe. Japanese cod roe, often called mentaiko, would be especially good here, as it's made with chile that can support the pasta's kick.
Be sure to cook like the Italians do: a splash of wine in the pan and a sip of wine for you. We guarantee by the time you've got your lobster prepared and ready to be tossed with the linguine, you'll have impressed yourself (or maybe even your date) with what you can do in the kitchen.