Recipes
Parsi Dhana Jeera
An all-purpose spice blend from writer Meher Mirza adds fragrance and depth to lentils and lamb.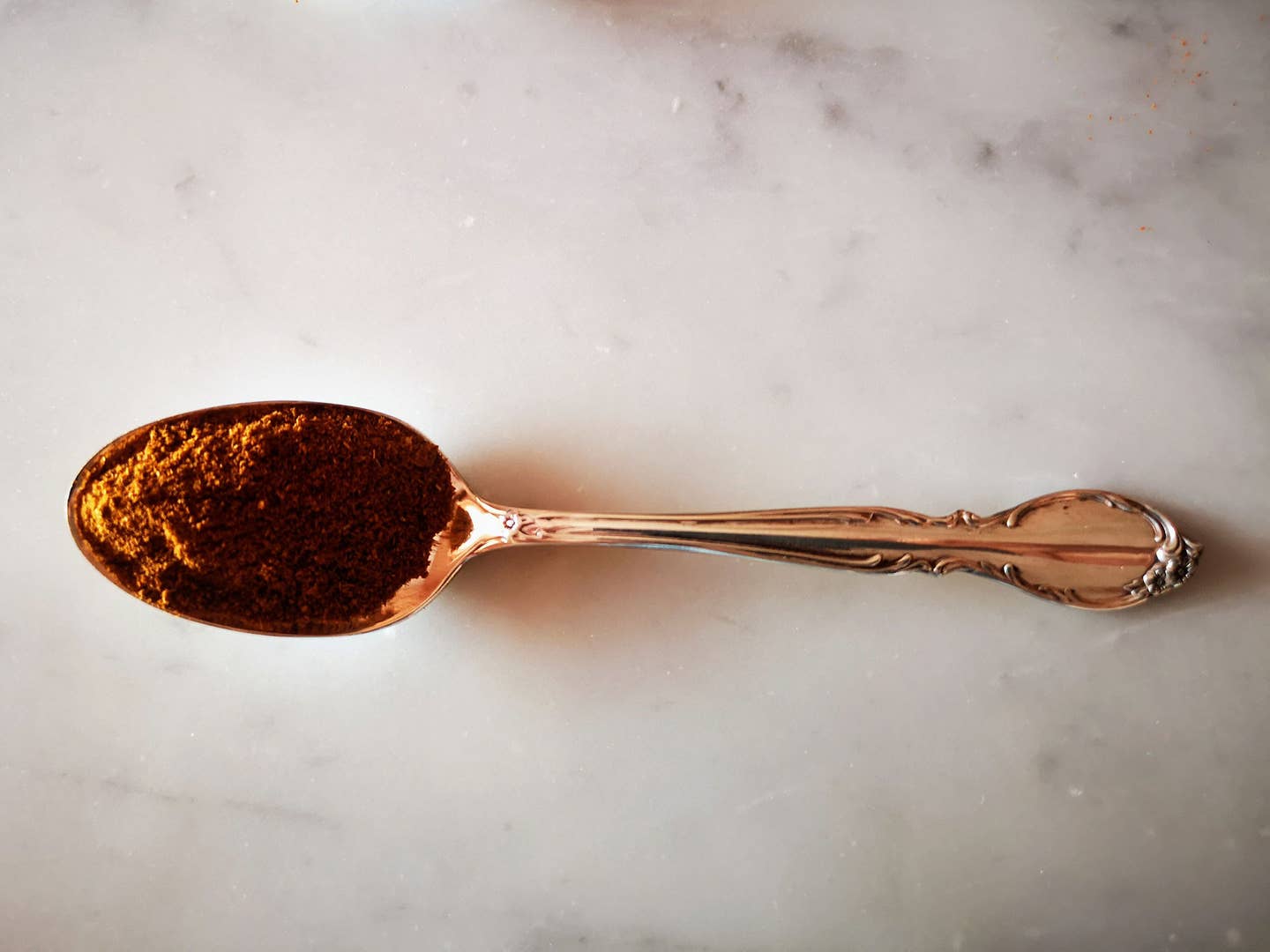 Dhana jeera translates to coriander seeds and cumin seeds, but as you can see, the list of ingredients for the Parsi version of this spice mix swell far beyond those two ingredients. Consider this a sort of all-masala that will liven up even the stodgiest meal. Writer Meher Mirza uses this spice mix as a base for pulses and poultry dishes such as masoor (red lentils), dhansak ni dar (dhansak dal) and mutton cutlets. Ideally, each spice should be roasted separately, since they have individual burning points, but if you're in a rush, you can chuck them in together, keeping close watch to prevent burning and; stirring frequently. Kashmiri chile ratchets up the color rather than the heat; feel free to substitute any other non-spicy chile.
Ingredients
1 tsp. vegetable oil
1⁄4 cup plus 2 Tbsp. (38 g) coriander seeds
1⁄4 cup (25 g) cumin seeds
2 1⁄2 tsp. (5 g) whole black peppercorns
2 1⁄2 tsp. (5 g) star anise
2 tbsp. (15 g) dried Kashmiri chiles
2 1⁄2 tsp. (5 g) cinnamon
2 1⁄2 tsp. (5 g) whole mace
2 1⁄2 tsp. (5g) nutmeg, coarsely chopped
2 tsp. (7g) caraway seeds
1 tbsp. (10g) whole cloves
1 tbsp. (10g) fennel seeds
2 tsp. (5g) green cardamom pods
Instructions
Step 1
In a medium skillet or tawa, add the vegetable oil and turn the heat to medium. Add all of the spices and cook, stirring continuously, until fragrant, 2–3 minutes. Transfer the spices to a bowl and cool to room temperature, about 15 minutes.
Step 2
Transfer the spices to an electric spice grinder or coffee grinder and process to a fine powder. Use immediately or transfer to a glass jar with a tight-fitting lid and store for up to three months.