Recipes
Parsi Dhansak Masala
The bright and fragrant spice blend at the heart of an iconic Parsi dish.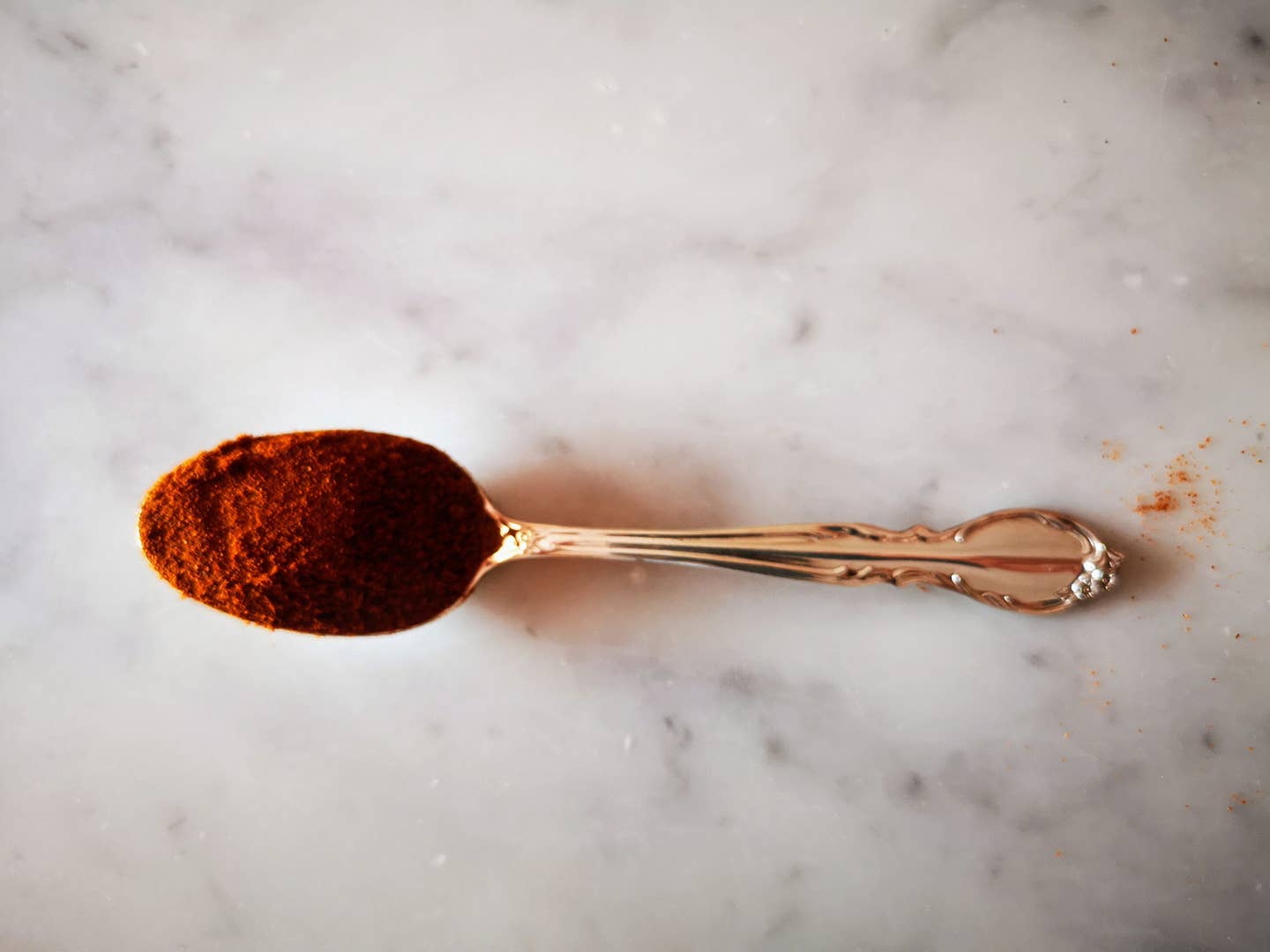 Dhansak masala is used primarily in its namesake, that Parsi treasure, dhansak. "Dhansak, the best known of Parsi dishes, has probably evolved from the Iranian khoresht esfenaj, a dish cooked with meat, lentils, and spinach. As tastes changed, spices were added to the dish to make dhansak what it is today," says Bhicoo Manekshaw, doyenne of Parsi cooking, in her book Parsi Food and Customs. However, dhansak masala is more versatile than its name implies—you'll find it used in everything from Bombay duck cutlets to eggplant and meat buriani.
Ingredients
2 1⁄2 tsp. vegetable oil
1⁄2 cup (50 g) whole Kashmiri chiles
1⁄4 cup plus 2 Tbsp. (38 g) coriander seeds
1⁄4 cup (25 g) cumin seeds
5 whole fresh curry leaves (30 g)
1 3⁄4 tsp. (12 g) turmeric
1 tbsp. (10 g) cinnamon
1 tbsp. (10 g) dried Indian bay leaves
1 tbsp. (12 g) cloves
1 tbsp. (12 g) cloves
1 tbsp. (10 g) black peppercorns
1 tbsp. (10 g) whole mace
1 tbsp. (12 g) black mustard seeds
1 tbsp. (10 g) poppy seeds
Instructions
Step 1
In a medium skillet or tawa, add the vegetable oil and turn the heat to medium. Add all of the spices and cook, stirring continuously, until fragrant, 2–3 minutes. Transfer to a bowl and set aside cool to room temperature, about 15 minutes
Step 2
Transfer the spices to an electric spice grinder or coffee grinder and process to a fine powder. Use immediately or transfer to a glass jar with a tight-fitting lid and store for up to three months.