Parsi Garam Masala
A warming Parsi spice blend with cinnamon and clove.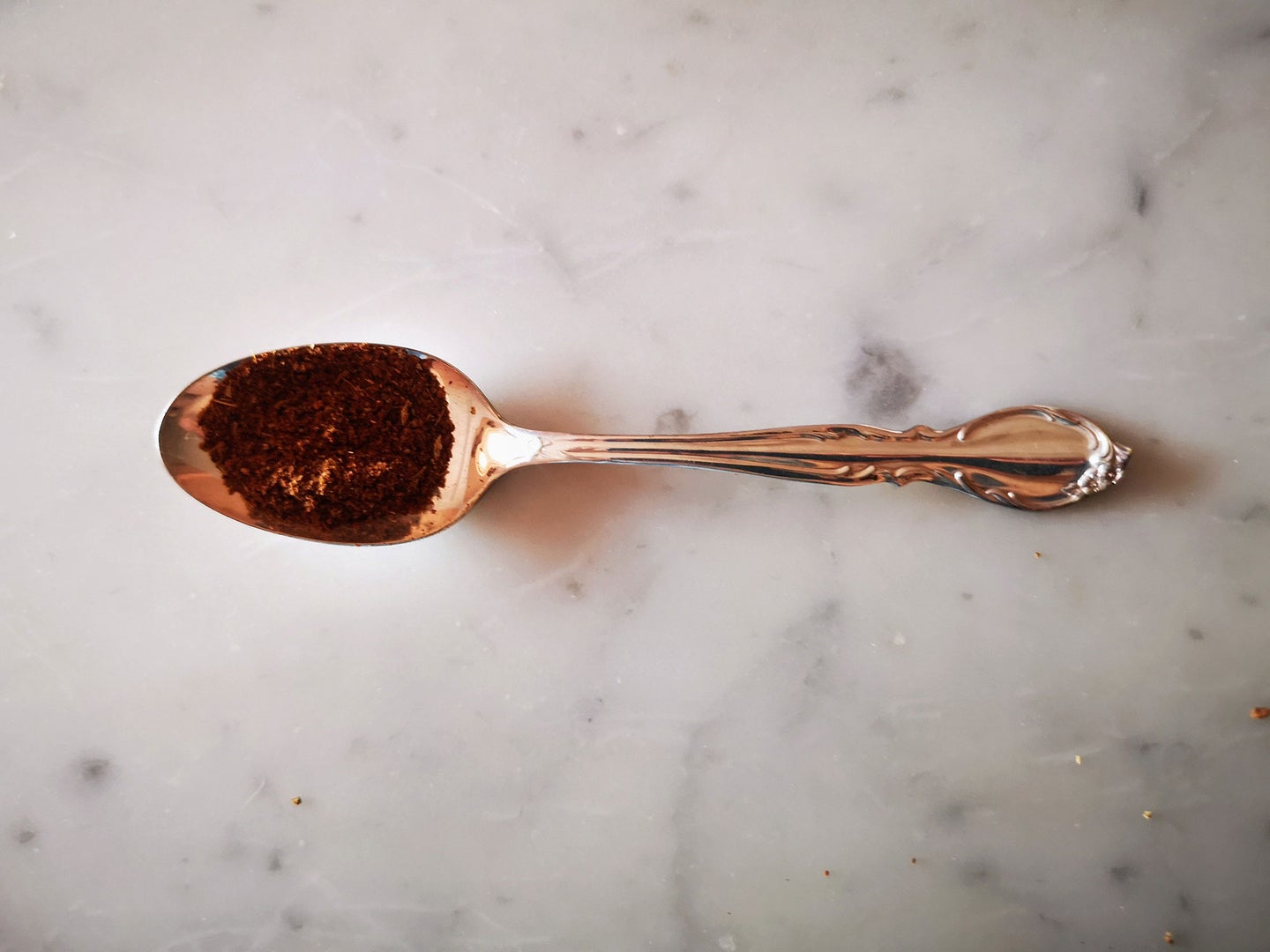 The most basic version of this Parsi spice mix uses only cloves and cinnamon; other components are negotiable and hew to local and regional tastes. Writer Meher Mirza's grandmother prepared just one type but disliked nutmeg and eschewed it entirely, adding black peppercorns instead, while another relative made two separate versions: one for meat dishes and one for rice. Parsi garam masala works particularly well with vegetable dishes like titori (sprouted field beans), minced meat, and Parsi-style meat pulaos.
Featured in: Mirza Family's Parsi Spice Mixes
Parsi Garam Masala
Writer Meher Mirza shares a family recipe for Parsi garam masala, which works particularly well with Parsi-style meat pulaos and mince-meat.
Time: 15 minutes
Ingredients
1 tbsp. (5 g) cinnamon
1 tbsp. (10 g) cloves
1 tbsp. (15 g) green cardamom pods
3 tbsp. (25 g) cumin seeds
3 tbsp. (25 g) nutmeg, coarsely chopped
Instructions
In a medium skillet or tawa, add the spices and turn the heat to medium. Cook, stirring continuously, until fragrant, 2–3 minutes. Transfer to an electric spice grinder or coffee grinder and process to a fine powder. Use immediately or transfer to a glass jar with a tight-fitting lid and store for up to three months.