Drinks
Perfect Martini
Cocktail snobs often turn their noses up at the old school "Perfect" martini, but a thoughtful selection of both sweet and dry vermouths takes the recipe from dull to delightful.
Serves

makes 1 cocktail

Cook

5 minutes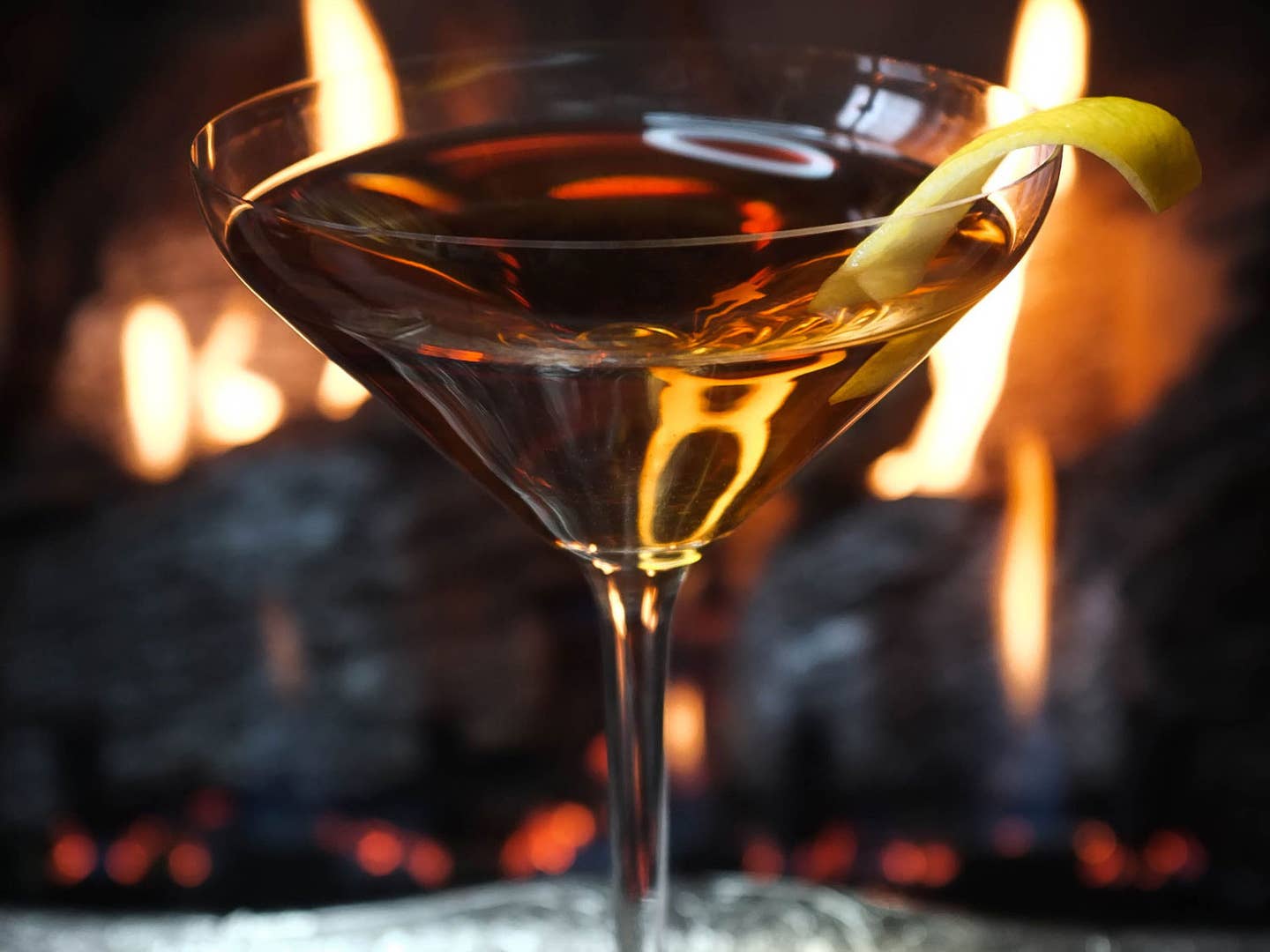 Much like the Martinez, the Perfect Martini recipe bears resemblance to both the classic gin martini and the darker spirited Manhattan. While the obscure drink is often written off by cocktail connoisseurs, a discerning choice of 2 distinct vermouths can take this cocktail from dull to delightful. G&T fans, this one's for you: In lieu of a standard sweet vermouth, this recipe calls for Byrrh (pronounced BEER) Grand Quinquina, which, as its name would indicate, is made with quinine (a bitter compound from the bark of the cinchona tree) which is also found in tonic water.
Ingredients
1½ oz. London dry gin
¾ oz. Byrrh Grand Quinquina
¾ oz. blanc vermouth
Lemon twist, for garnish
Instructions
Step 1
In a mixing glass filled with ice, add the gin, Byrrh Grand Quinquina, and vermouth. Stir until well-chilled, then strain into a martini glass our coupe and garnish with a lemon twist. Serve immediately.