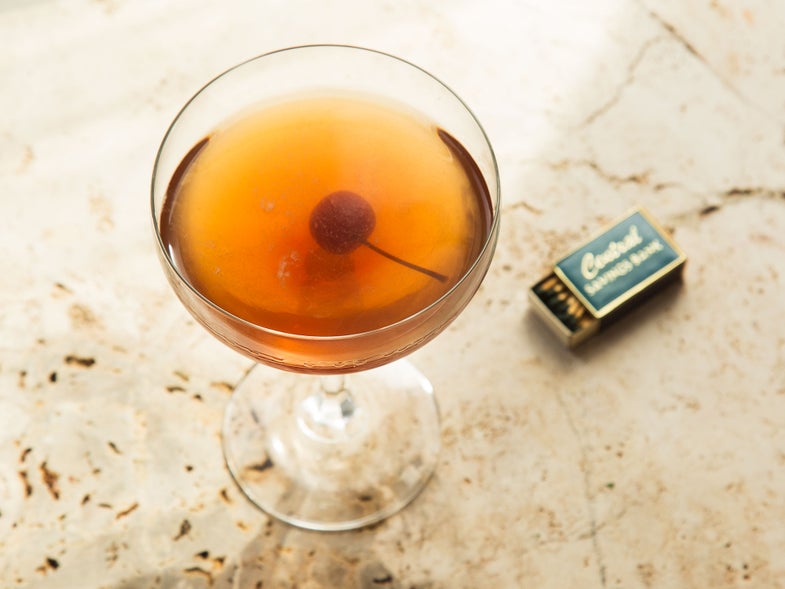 In the early 1800s, "cocktail" connoted a drink mixed with bitters. The recipe for this one, which first appeared in our October 2011 issue, along with Rebecca Barry's article Whiskey Rebellion, comes from Keen's Steakhouse in Manhattan.
Manhattan
Exemplary of the rye cocktail classic, this Manhattan recipe comes from Keen's Steakhouse in New York City.
Ingredients
3 oz. rye whiskey
1 oz. sweet vermouth
3 dashes Angostura bitters
1 maraschino cherry
Instructions
Mix whiskey, vermouth, and bitters in a shaker with ice; stir to chill. Strain into a martini glass, or a rocks glass with ice; garnish with cherry.