Shopping & Reviews
Our Favorite Pasta
From macaroni to bucatini, and beyond, these pasta brands put a premium on quality.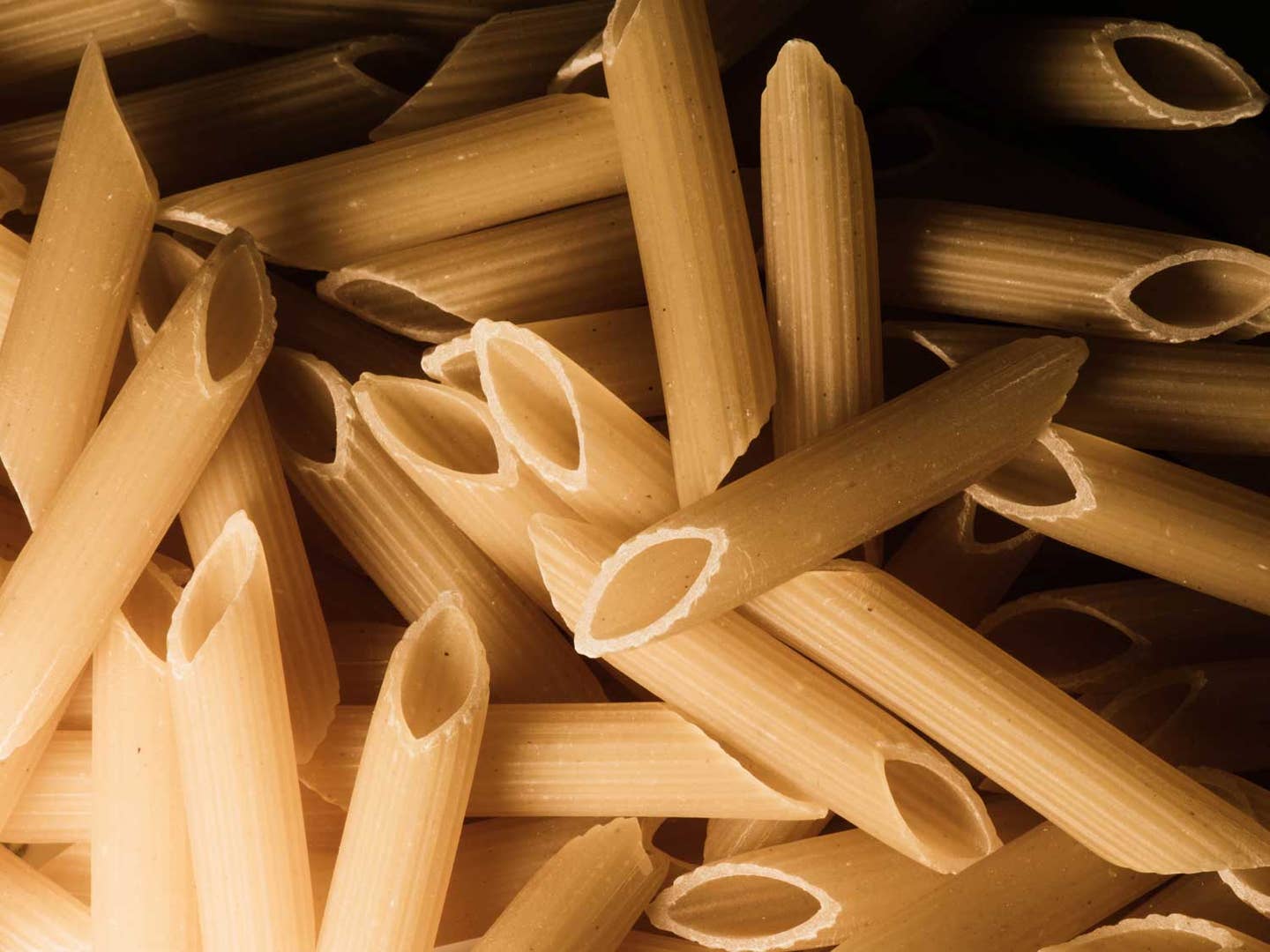 As Italian film director Federico Fellini once said, "Life is a combination of magic and pasta." There is certainly an unspoken magic to making pasta from scratch—feeling the flour, water, and egg come together in between your fingers, rolling the dough out, cutting it by hand, biting into the toothsome reward of a hard day's work. But time isn't always on our side to produce homemade noodles. These pasta brands take mere minutes to bring a satisfying, hearty dinner to the table. Our picks deliver high-quality, dried pasta whenever you need it.
Beloved by Chefs
A long-time favorite of American and Italian chefs alike, De Cecco makes a superior boxed pasta due to its painstaking production process. This includes a bronze die that extrudes the dough so that it has a rougher surface—more akin to handmade pasta—which causes the sauce to cling tighter. The beloved bucatini shape, with that single tunnel running throughout the entire length of the noodle, gives sauce an additional place to go, so be sure to make extra!
Familiar Favorite
Barilla—that iconic, navy-blue box—makes a quality pasta, as well, with the added benefit of the brand's immense ubiquity and versatility. You can find just about any shape under this label: spaghetti, penne, farfalle, you name it. Today, we're celebrating elbow macaroni; its stubby build is ideal for throwing into quick-cooking tomato and bean soups, or for using in a bubbly mac and cheese.
Crafted by Hand
For a nicer alternative to factory-made pasta, this popular brand of hand-crafted fettuccine is all-natural, kosher, and made mostly with eggs and semolina flour. Soggy pasta haters will be glad to know: These noodles stay chewy even after their quick three-minute boil in salted water.