The Best Stainless-Steel Cookware Sets
Purchasing a collection of pots and pans can save you money. Our roundup of the top performers will also save you time.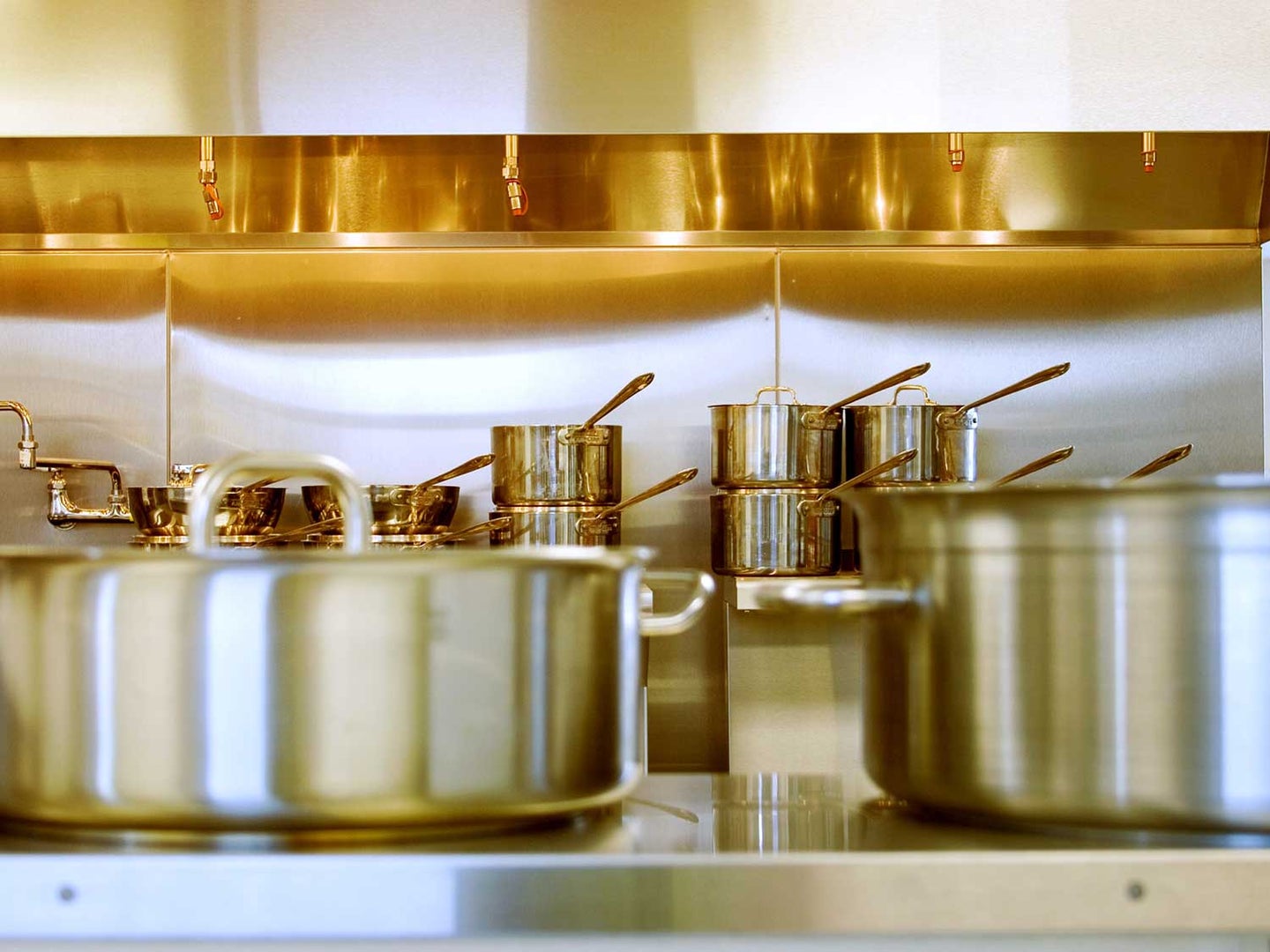 Choosing new cookware can feel like a pretty big decision, especially when you take the plunge and buy a whole set at once. Is the answer to shop à la carte instead? Only if you want to miss out on significant savings. Going for the box set is also a lot more convenient, especially if you're outfitting a kitchen from scratch. We took a look at the most basic setups—saucepan, casserole, sauté pan, plus lids—in durable stainless steel, to find our favorites for jump-starting your collection.
Your kid just moved into his first apartment. Yes, he's got to have sturdy pots and pans, but you're not ready to sacrifice the high-end stuff to late-night grilled cheese. With an 8-quart stock pot (pasta!), 3-quart and 1 ½ -quart saucepans (soup!), and a 10-inch skillet for, yes, that grilled cheese sandwich, this set includes everything he'll need—at a budget price. What you sacrifice: The layer of heat-conducting aluminum is limited to the base of each piece, which means the sides—single-ply—will get hot. The insides also tend to discolor with use. Keep them shiny with steel wool or Bar Keeper's Friend, and this collection can at least look like it lives in a grown-up's kitchen.
Another no-frills set with an aluminum core in the base only, this group of three pans has clear lids and comfy handles. Included are a 5-quart stock pot, a 1½-quart saucepan (just big enough for two servings of sauce or soup), and a 3-quart sauté pan that can fry bacon as easily as it can poach fish. A bit pricier than the Cuisinart set, this is another great option for the starter kitchen. The collection is minimal, but just right for basic tasks.
Ready to invest in the ultimate pass-it-down-to-the-next-generation cookware? This heavy-duty, three-ply (stainless-steel layers encapsulate an all-over aluminum core) trio offers understated elegance—alongside endurance that meets professional expectations. The set consists of a 3-quart sauce pan and a 3-quart sauté pan, both with lids, as well as a 10-inch fry pan. The All-Clad name is synonymous with quality, at a pretty hefty price. By far the most expensive in our roundup, it's the set to purchase for the serious cook ready for a serious upgrade.
Okay, we're obviously biased. Still, we can't help but love these hardworking beauties from Saveur's new cookware line. Heavy-duty, with three layers over the entire body of each pan—a stainless-steel interior, a thick aluminum core, and, for induction cooking, a magnetic stainless steel exterior—this collection performs like the pro lines, but sells for a lot less. A 10-inch fry pan, a 6-quart stock pot, and a 2-quart chef's pan (the latter two with double-walled lids) comprise the set. Chic details, such as textured handles and a stamped logo, also make the pieces handsome enough to move from oven to table in style.
Don't have room for the usual jumble of pots and lids in your cupboard? Layer these on top of each other in any order and they'll take up about a third less real estate than most sets. A 5-quart sauté pan, 8-quart stock pot, and 4-quart chef's pan come with two flat, tempered-glass lids—hence, the stack factor. These pans also feature three-ply, even-heat distribution. Be forewarned: This set is the heaviest of the bunch, weighing in at a total 16½ pounds, but at least it comes at a welterweight price.