Swedish Visiting Cake Bars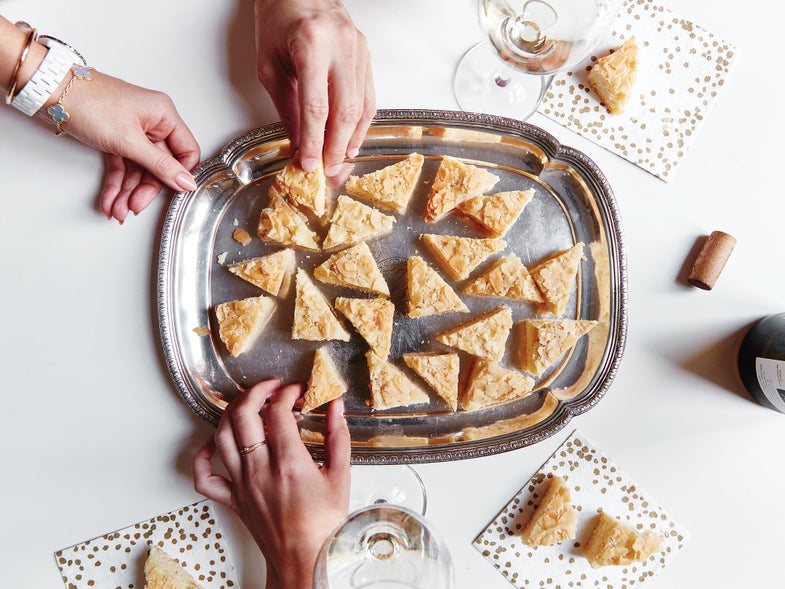 This recipe, originally for a cake (not bars), was given to me by a Swedish friend who prized it for its flavor, and the fact that it could be made in minutes. I enjoyed it for years before discovering the pleasures of using the recipe to make bar cookies. The crisp, beautiful almond topping was a late and welcome addition as well. Adapted from Dorie's Cookies.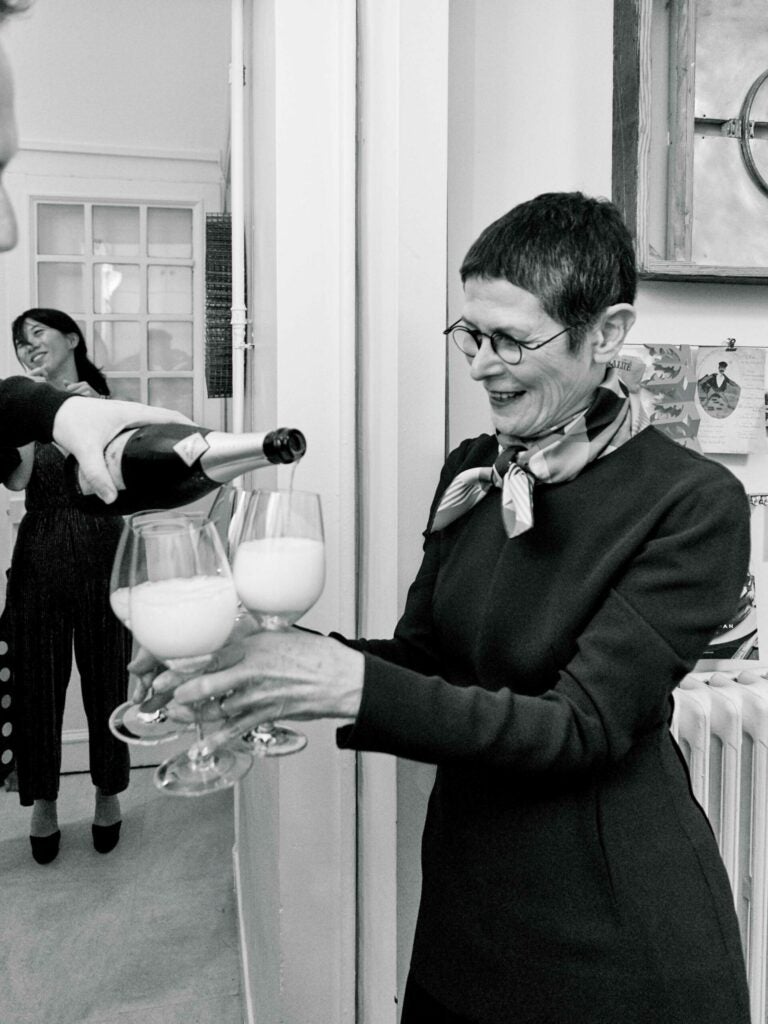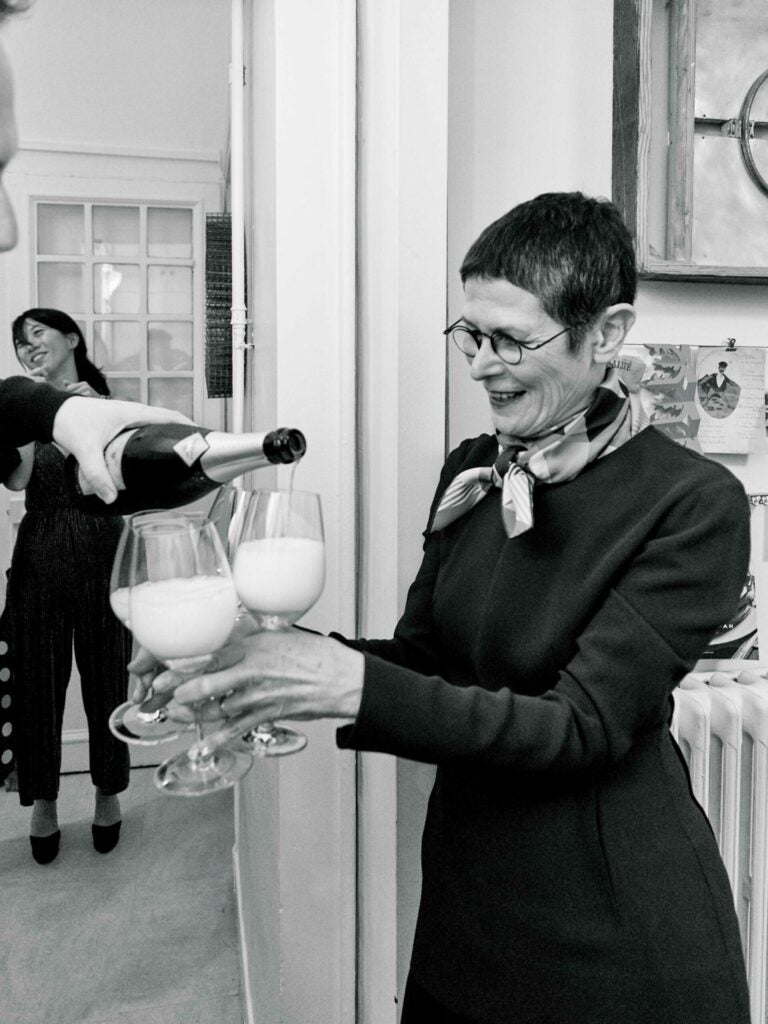 Every December 31st, the dessert wizard invites a hodgepodge group of old and new friends for a perfect French fête, complete with oysters, gougères, and huge bottles of champagne by the Seine
Featured in: How Dorie Greenspan Does New Year's Eve in Paris
Swedish Visiting Cake Bars
Originally a cake recipe, these cookie bars are crisp and make a delectable holiday snack for friends and family to share.
Time: 1 hour
For the bars
1 stick (4 oz.) unsalted butter, melted and cooled, plus more butter for greasing
3⁄4 cup cup sugar
1⁄4 tsp. fine sea salt or kosher salt
2 large eggs, at room temperature
1 1⁄2 tsp. pure vanilla extract
1⁄4 tsp. pure almond extract
1 cup all-purpose flour
For the topping
1 cup confectioners' sugar, plus more for dusting
3 large egg whites
1 1⁄2 cups sliced almonds
Instructions
Position a rack in the center of the oven and preheat to 350°. Lightly butter a 9×9-inch baking pan and line it with parchment paper.
Make the topping: Add the confectioners' sugar and egg whites to a medium bowl. Mix with fingers or a fork until the sugar is moistened and lumpy. Stir in the almonds. Set aside.
Make the bars: In a large bowl, whisk the sugar, salt, and eggs until lightened in color and thickened slightly, 2 minutes. Whisk in the vanilla and almond extracts. Using a flexible spatula, gently stir in the flour until just incorporated. Fold in the melted butter until the batter is thick and shiny.
Scrape the batter into the prepared pan and spread in an even layer, filling the corners.
Stir the topping, then spread it evenly over the mixture using your fingers.
Bake until a tester inserted into the center of the cake comes out with only a few crumbs stuck to it, and the topping is a pale golden brown, 28–32 minutes.
Transfer the pan to a cooling rack; let cool for 5 minutes. Run a paring knife around the edges of the cake to release the sides, then turn it out onto the rack. Carefully peel away the parchment, then invert the cake again, using another rack, and let cool completely.
Transfer the cake to a cutting board and slice into 9 (3-inch) squares, then slice each into two triangles. Fully cooled and then wrapped, the bars will keep at room temperature for 4–5 days.