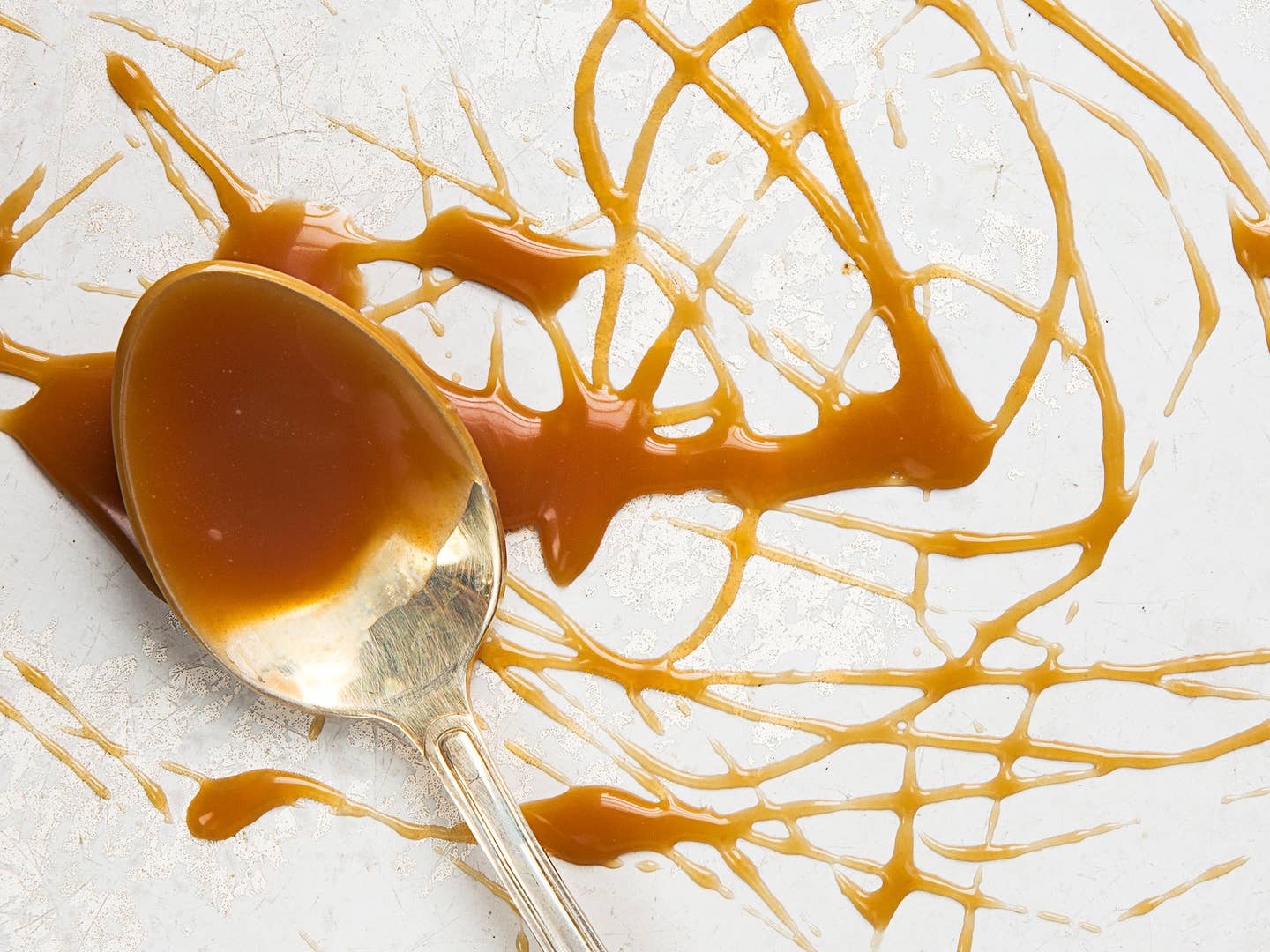 Techniques
Video: How to Make Caramel Sauce
Pastry chef Tracy Obolsky shows us how to make a perfectly creamy salted caramel sauce
There's no reason to buy caramel sauce when it's so easy to make your own rich, homemade version. Pastry genius Tracy Obolsky of North End Grill stopped by the SAVEUR test kitchen to show us how to make this super-simple topping, good on ice cream, bread pudding, baked apples, or—let's be honest—pretty much any other dessert you can imagine. To make it:
Start by heating butter together with cream and a pinch of salt, until the butter is fully melted and everything is good and hot.
Then it's on to a basic wet caramel, made by cooking sugar together with water until it colors. (Test the darkness of the caramel by looking at it against a white spatula—it'll look darker in the pot.)
Slowly whisk the heated cream mixture into the hot sugar syrup—carefully, as it will foam quite a bit. Make sure the cream is still hot so the difference in temperature doesn't cause the caramel to seize.
Once fully incorporated, let the sauce cool, then use it to top anything and everything your sweet tooth desires.