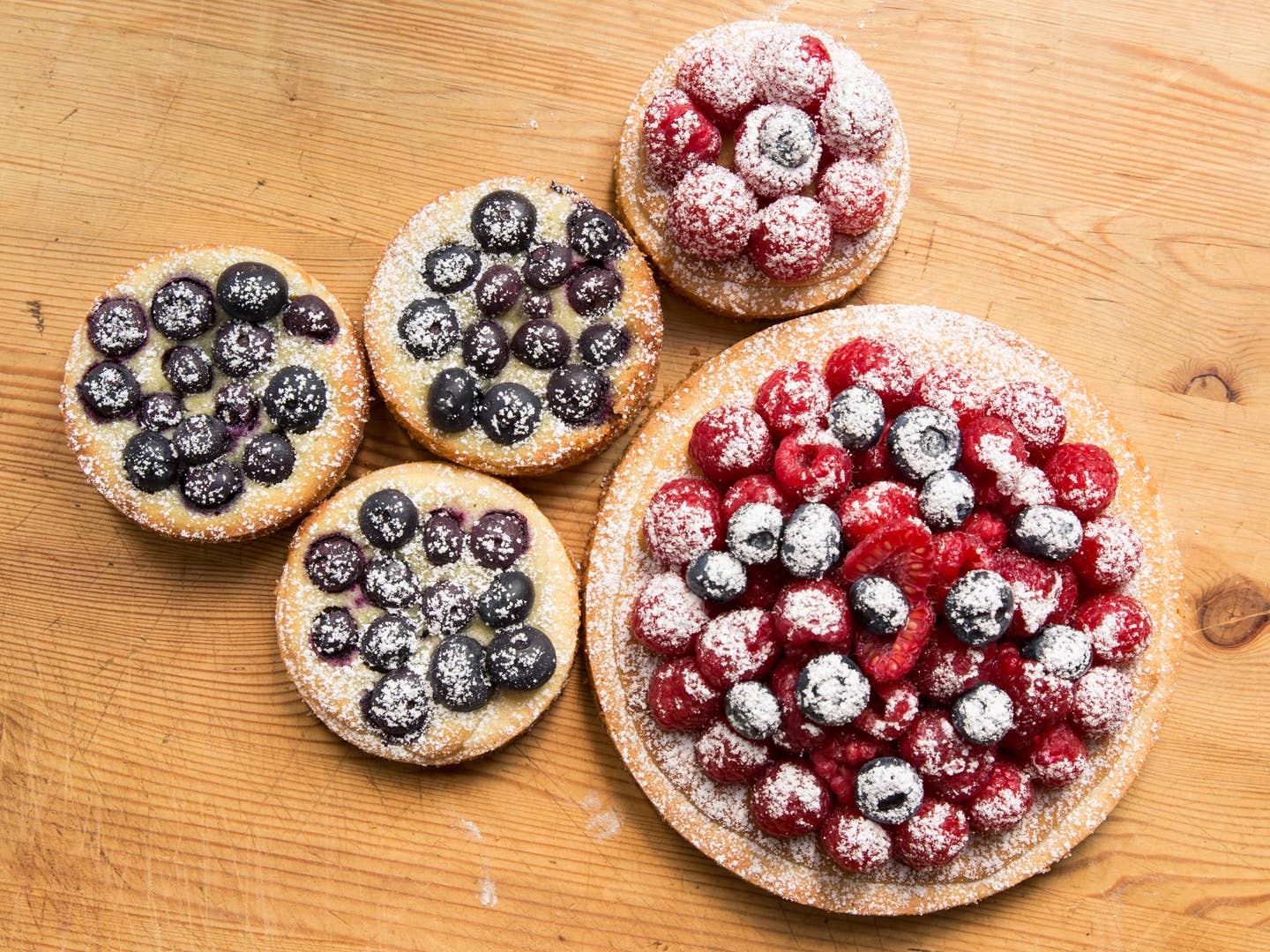 Techniques
Making Sablé Breton with Tariq Hanna
How the pastry chef makes the buttery, slightly salty French dessert
Another crust for your arsenal, sablé Breton is perfect for summer desserts when you don't have time for all that chilling and rolling and carefully incorporating—and your kitchen is too hot for it to matter anyway.
Essentially a shortbread cookie batter, sablé Breton it typically piped into a mold and baked, then topped with curds or creams and fruit, or simply cut into wedges and served as a cookie. To make it, Tariq Hanna of Sucré in New Orleans, creams softened butter and confectioners' sugar together in a stand mixer, adds egg yolks (one at a time to help them incorportate fully and more quickly), and then stirs in flour, baking powder, and a pinch of salt. Sablé Breton is from Brittany, a region noted for it's salty cuisine, so that pinch of salt is hefty.
After allowing the crust time to cool completely, Hanna tops it with pastry cream, berries, and a dusting of powdered sugar, but as the chef notes the beauty of this crust is that it, "can be adopted into most any flavor you'd like." By folding in citrus zest, extracts, cocoa powder—even folding in chopped nuts—it's an easily adapted crust ready for you to make it your own.