Video: Making Crêpes with Jacques Torres
The master pastry chef shares his secrets on making crêpes both sweet and savory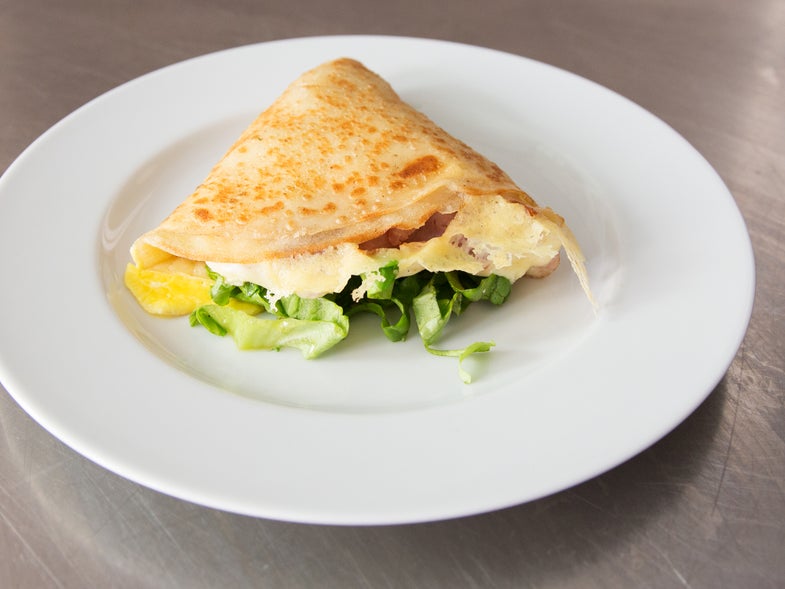 Jacques Torres may be best known as Mr. Chocolate, but he certainly knows his way around plenty of other desserts, too. Most recently, the master pastry chef showed off his crêpe chops when he visited our test kitchen to give us a crash course in making the simple French pancakes.
Torres let us in on a few of his crêpe-making secrets: For the best texture, make the batter a few hours (or a day) ahead of time so that it has time to rest; let your crêpes sit in the pan for a little longer than you think to give them those signature caramelized, crispy edges; and wait to cook the crêpes until right before you're ready to fill and serve them.
You can fill the finished crêpes with just about anything you like; Torres likes a combination of prosciutto cotto, Swiss cheese, egg, and a simple béchamel sauce for a savory crêpe. If sweet's more your thing, he recommends Nutella and banana or strawberries.
Ready to make some for yourself? Get the recipe »