Watercress and Ricotta Torte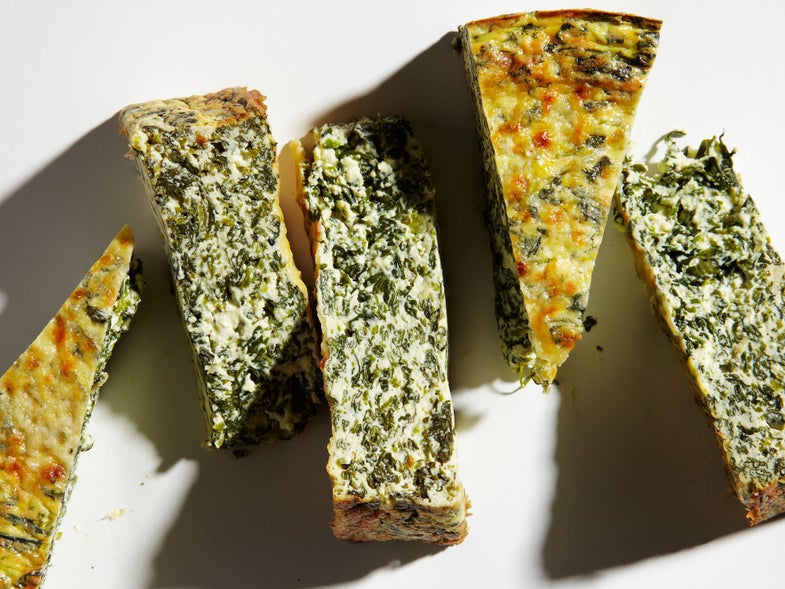 Packed with grassy, spicy watercress and plenty of cheese, this frittata-like tart from Frédéric Morin works wonders at brunch, served alongside a bowl of soup.
Featured in: 10 Ingredients We're Obsessed With
Watercress and Ricotta Torte
This frittata-like tart is packed with grassy, spicy watercress and plenty of cheese.
Time: 1 hour, 15 minutes
Ingredients
Unsalted butter, for greasing
3 lb. watercress
Kosher salt
3 1⁄4 cups ricotta
1⁄2 cup finely grated Parmigiano-Reggiano
1⁄2 tsp. freshly grated nutmeg
4 large eggs plus 4 egg yolks
Finely grated zest of 2 lemons
Freshly ground black pepper
Instructions
Heat the oven to 325° and grease a 9-inch springform pan with butter. Remove the tough stems from the watercress and cook the watercress in a large pot of boiling salted water until tender, 1 to 2 minutes. Drain the watercress, place in a bowl of ice water, then drain again, squeezing out as much liquid as possible, and roughly chop.
In a medium bowl, mix the ricotta with half the Parmigiano, the nutmeg, eggs and yolks, and lemon zest and season with salt and pepper. Stir in the watercress until evenly combined, scrape into the prepared pan, and smooth the top with a rubber spatula. Sprinkle with the remaining Parmigiano and bake until set but the center jiggles slightly when shaken, about 45 minutes. Heat the broiler and cook until the top is golden brown, about 2 minutes longer. Let the torte cool for 5 minutes to set before slicing.