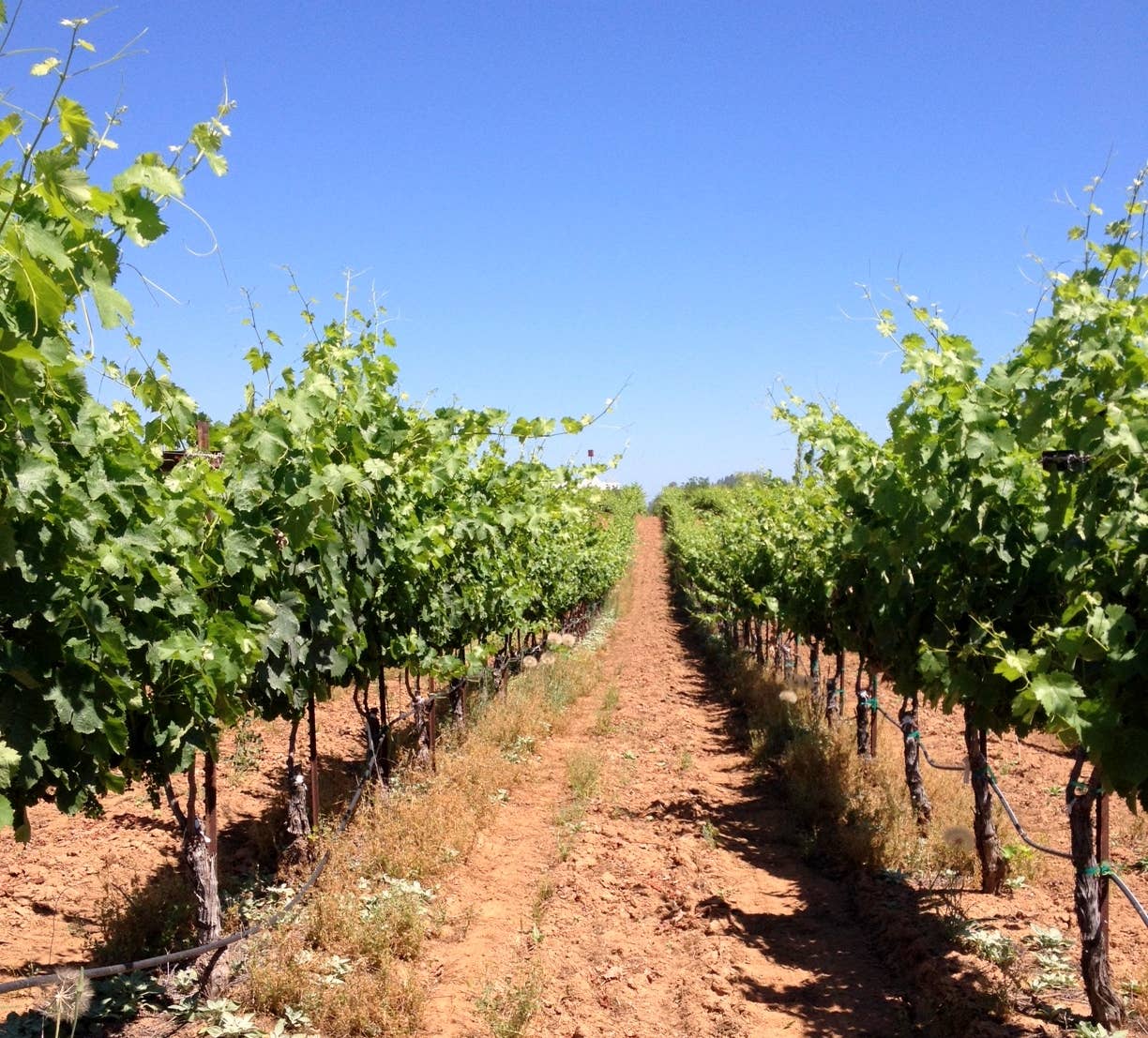 Drinks
Wineries of a California Gold Rush County
Off-the-beaten-path Amador County has the scrappy charm of a rugged frontier town—and over 40 wineries
When visiting California wine country, most people head straight to the rolling hills of Napa and Sonoma. But about 100 miles east lies Amador County, a region with vineyards that date back to the Gold Rush and still have that rugged, untamed frontier vibe.
This under-the-radar area boasts the country's oldest Zinfandel plantings. While Napa is cooler and wetter due to its proximity to San Francisco Bay (great for Cabernet Sauvignons and Chardonnays), Amador County has the right micro-climate for hardy Italian varietals like Barbera and Sangiovese, which do well in the hot days and cool nights common in the Sierra Nevadas. And while fine Napa wines get better with age, Amador County vintages make great everyday wines that pair well with food. There are over forty wineries in the 606-square-mile region, many of which are family-run, forming a supportive community that's palpable even to outsiders.
After a recent visit to Napa and Sonoma, I headed east to explore Amador County and felt like I had stumbled upon a relic of the Wild West: staunch old towns where suntanned vintners in cowboy boots kick up rust-colored dirt as they walk between the vines. Go to Napa for manicured lawns, upscale wineries, chic boutiques, and fancy restaurants, like Thomas Keller's pop-up Ad Lib. When you get tired of Napa's crowds and traffic, head to Amador. You can spend a relaxing day visiting several wineries and getting one-on-one attention from the welcoming vintners, who make you feel comfortable asking questions, even if you're a novice. Below are three exceptional wineries to visit, plus where to shop and eat if you go.
Vino Noceto
For a close-up look at Amador's vines, I went straight to Vino Noceto, which offers farm-to-glass tours. After pouring a sample of crisp Pinot Grigio in the tasting room, the bubbly Director of Hospitality Melinda Klescewski led me into the vineyards. Vino Noceto is one of the few wineries with its own vineyard on the property, so I got up close and personal with the vines and learned about how everything from the soil quality to the amount of sunlight affects the way wines taste. Vino Noceto specializes in Sangiovese, partly because owners Jim and Suzy Gullett studied growing and winemaking techniques in Tuscany when they founded the winery in 1984. They also grow walnuts and olives on the property and sell their own olive oil.
Vino Noceto
11011 Shenandoah Road
Plymouth, CA
(209) 245-6556
Jeff Runquist Wines
Just up the road from Vino Noceto, Jeff Runquist blends award-winning wines using grapes from Amador County and beyond. He focuses on winemaking rather than growing, and works with vineyards in Amador County, Clarksburg, El Dorado County, Lodi, Stanislaus, Napa Valley, Paso Robles, and River Junction that he knows will deliver the best crop. He blends European varietals, ranging from a delicate Pinot Noir to a bold, fruit-forward Zinfandel, though my favorite was the robust, silky Barbera. Runquist's wines are distributed in 27 states, but haven't reached New York (or many other states) so bring home a bottle if you can.
Scott Harvey Wines
Just beyond Scott Harvey's winery, I saw the vines that produce the Petit Sirah, Tempranillo, and Muscat grapes used in his wines. Harvey has been in the viticulture business for over forty years and opened his own winery in 2004. A champion of the local terroir, he only uses sustainably farmed Amador County grapes for the wines released under his label. (His wife Jana has her own label using Napa grapes.) He's best known for his Zinfandel, Barbera and Syrah from the Sierras, and his friendly staff will guide you through a tasting. Harvey is currently redecorating his tasting room to provide a comfortable, welcoming lounge for visitors.
A visit to Amador County wouldn't be complete without a jaunt in Sutter Creek. The center of town is full of old Western-style wooden buildings that harken back to the days of the California Gold Rush. The boutiques, galleries, cafes, and inns are concentrated on Main Street, under wooden arcades. There are several great antique shops selling old lace, vintage milkshake makers, and collectible glassware.
A recent top-to-bottom renovation put a new sheen on the Hanford House Inn, a historic property in Sutter Creek. The guest rooms and cottages are full of quirky design touches, like headboards made from the building's old doors. The inn's restaurant, Element, serves globally-inspired cuisine prepared with local California produce and has a curated list of Amador County wines. After a day of exploring, I was content to tuck into the arancini, which were delightfully crisp on the outside and soft on the inside, and a palm salad with white asparagus, shrimp, and buttermilk.
Laura is a Brooklyn-based writer and researcher whose words have appeared in Travel + Leisure, Departures, and Refinery29, among others. She is the co-author of a forthcoming guide to New York City's hidden bars and restaurants and wrote the Williamsburg and Greenpoint guides in Fodor's forthcoming Brooklyn book. She likes her gin shaken, not stirred.