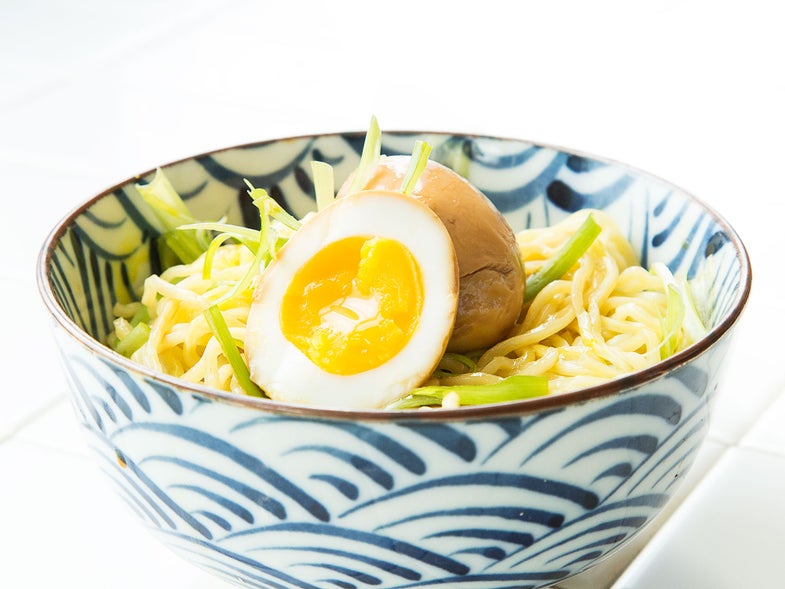 Kyle Itani of Itani Ramen uses these soy-flavored eggs with runny yolks to top off his home-style chicken ramen.
Featured in: Behind Japan's (and America's) Ramen Obsession
7-Minute Soy Sauce Eggs
Sweet, dark-bordered eggs with creamy, runny yolks to top off home-style ramen.
Time: 10 minutes
Ingredients
4 eggs
1 cup soy sauce
1⁄2 cup mirin
2 tbsp. sugar
Instructions
Bring 2 quarts of water to boil in a small pot. Gently place the eggs in boiling water and cook, uncovered, for exactly 6 minutes, 45 seconds.
Meanwhile, combine the soy sauce, mirin, and sugar in a bowl and whisk to dissolve the sugar. Set aside.
Remove eggs from water and immediately place in an ice water bath. Once the eggs are cool enough to handle, peel and marinate for up to 24 hours in the soy sauce mixture.