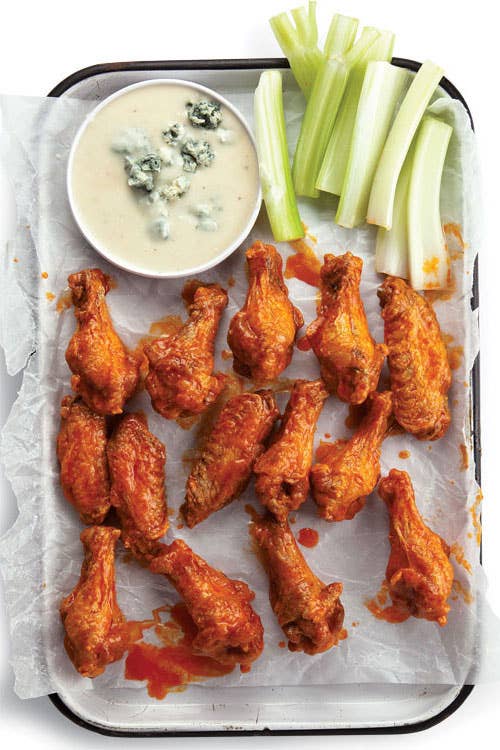 Recipes
Chicken Wing Recipes
Chicken wings are a bar food favorite
Of all American bar foods, few can match crispy, spicy, saucy chicken wings. A meaty and messy snack, chicken wings are perfect for a raucous day watching sports. They are something of a blank slate, taking to all sorts of sauces with ease. From classic Buffalo wings to aromatic Indonesian-style and smoky grilled versions, we've rounded up our favorite chicken wing recipes.
It would be wrong of us to not begin a discussion of chicken wings by addressing Buffalo wings. Invented at Buffalo, New York's Anchor Bar in 1964, they are perhaps the platonic ideal of the chicken wing. First they're fried without a coating, letting the chicken skin itself crisp up. Then you toss them in a simple mix of margarine and Frank's Red Hot. Serve with blue cheese dressing and celery and you're set.
After the Anchor Bar original, some of our favorite chicken wings are made with assertive Asian flavors. For a Thai twist, go with a sauce of ketchup, soy sauce, and Sriracha. Our Indonesian-style wings are marinated in tamarind and poached in coconut water before frying. Fried chicken is big in Korea—Korean chicken wings get extra crisp thanks to a double frying.
Find all of these wings and more in our collection of chicken wing recipes.