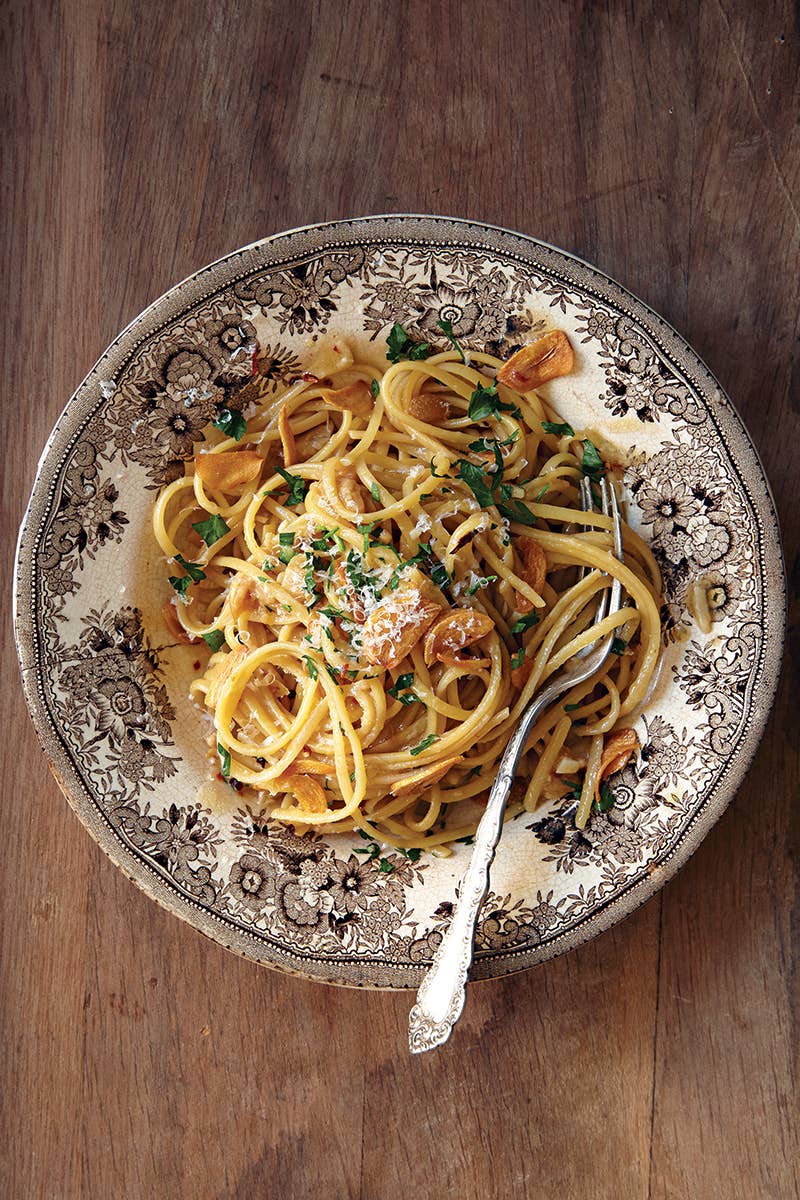 Recipes
Garlic Recipes
A little garlic goes a long way, but more is better
In small doses, garlic appears in a million dishes. Its flavor ranges from pungent and spicy when raw to sweet and nutty when cooked. A little of it goes a long way, but sometimes a little just isn't enough. From time to time, we like to go all in on the garlic flavor. From chicken with 40 cloves of garlic and garlicky wok-fried shrimp to creamy aïoli and garlic butter, we've rounded up our favorite garlic recipes.
We like our condiments assertive, so garlic is a natural choice. Make homemade mayonnaise with garlic and you have aïoli, a tangy sauce that's perfect as a sandwich spread or French fry dip. Simpler is the combination of garlic and butter. Mixing mashed garlic into butter gets you a luxurious condiment that begs to be melted onto a steak.
Garlic is great for adding a little kick to seafood. For a super easy weeknight dinner, stir-fry minced garlic and head-on shrimp in a hot wok. Next time you cook lobster forget the boiling water and use the grill—split the crustaceans in half and slather with garlic-parsley butter, which will melt down and poach the meat it its shell.
Find all of these recipes and many more in our collection of garlic recipes.