There's more to pickles than cucumbers and dill. All over the world you'll find a huge range of pickles, from fruits like peaches and pineapple to vegetables like okra and onions to even shrimp. We've rounded up our favorite tart, vinegary pickle recipes.
Dill pickles are classic for good reason. A cucumber dill pickle with fennel, coriander, and mustard seed is perfect for adding crunch and acidity to a sandwich—use them to balance the richness of homemade pimento cheese. Dill pickles don't have to be cucumber, though. We also love using dill to flavor our spicy okra pickles with habanero or Scotch bonnet chile.
Pickles are popular across the world. In India, a spicy lemon pickle is a common condiment. Nectarine murabba is a sweet-savory jam pickle common in Indian and Pakistani cuisines that's equally good on grilled meat and ice cream. Cauliflower, cabbage, and carrot come together in a Malaysian-style pickle flavored with turmeric, peanuts, tamarind, fish sauce, oil, chile sauce, garlic, and ginger.
Hot peppers are frequently pickled in South America. Pickled serranos with cumin, oregano, and allspice are a versatile condiment, as are our Brazilian pickled chiles. To make them, use a mix of Scotch bonnets, habaneros, jalapeños, and whatever other chiles you choose. Leaving the seeds in will make for extra-hot pickles.
Pickles can go beyond produce. Pickled shrimp are a Southern staple. Flavored with Old Bay, celery seed, bay leaves, and more, they are briny and just spicy enough.
Find all of these preparations and more in our collection of pickle recipes.
D.I.Y. Pickles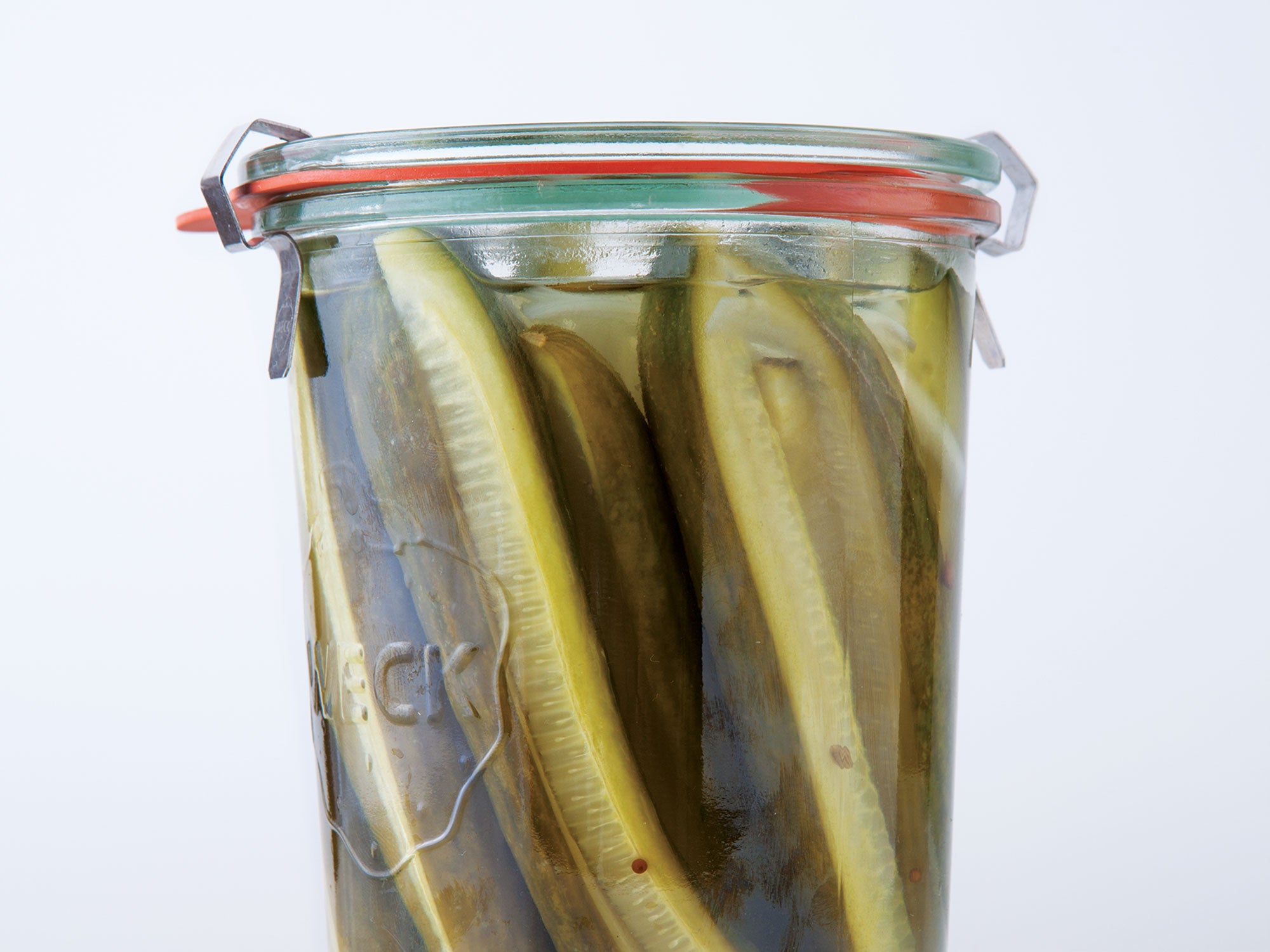 Watermelon Rind Pickle
Quick-Pickled Cauliflower
Cauliflower, Cabbage, and Carrot Achaar (Malaysian-Style Pickle)
Pickled Cranberries
Pickled Radishes and Green Onion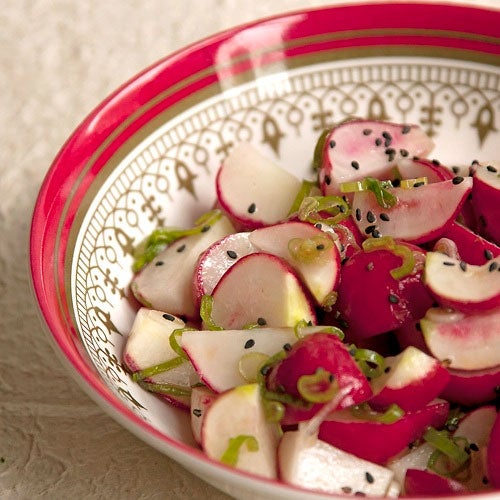 Mixed Baby Vegetable Pickles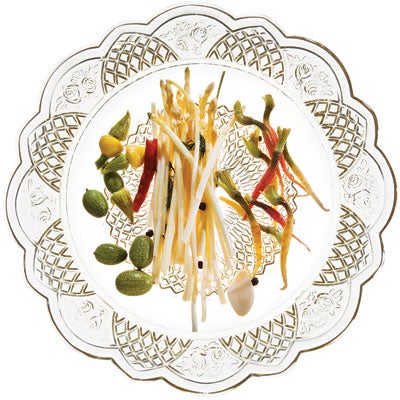 Yucatecan Pickled Red Onions (Escabeche de Cebolla)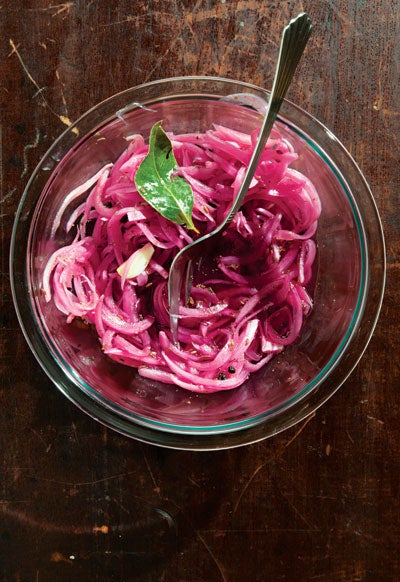 Brazilian Pickled Chiles (Conserva de Pimenta)
Pickled Ramps
Pickled Bananas (Guineos en Escabechea)
Indian Lime Pickles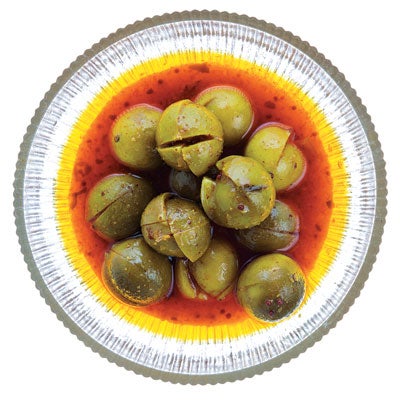 Pickled Tomatoes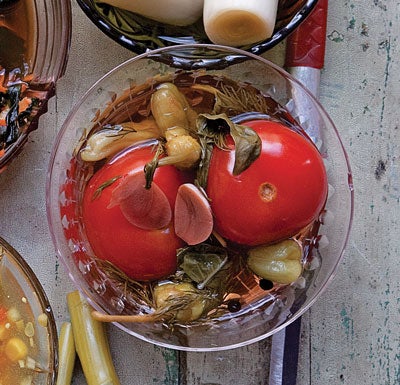 Javanese Cucumber and Carrot Pickle (Acar Timun)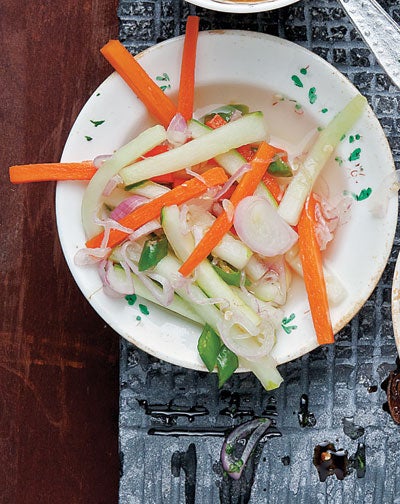 Sour Pickles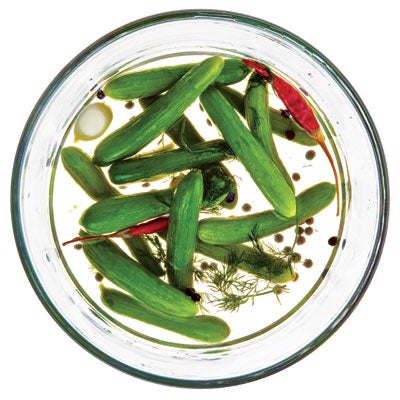 Watermelon Rind Pickles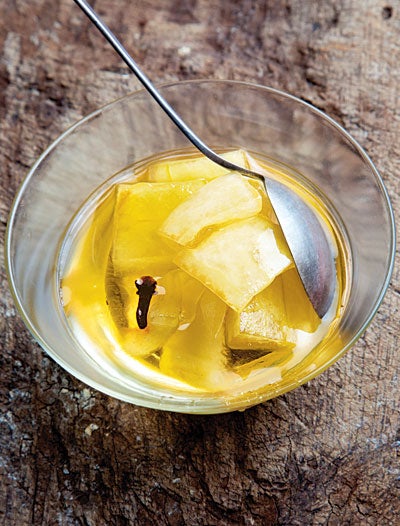 Piquant Pickled Pineapple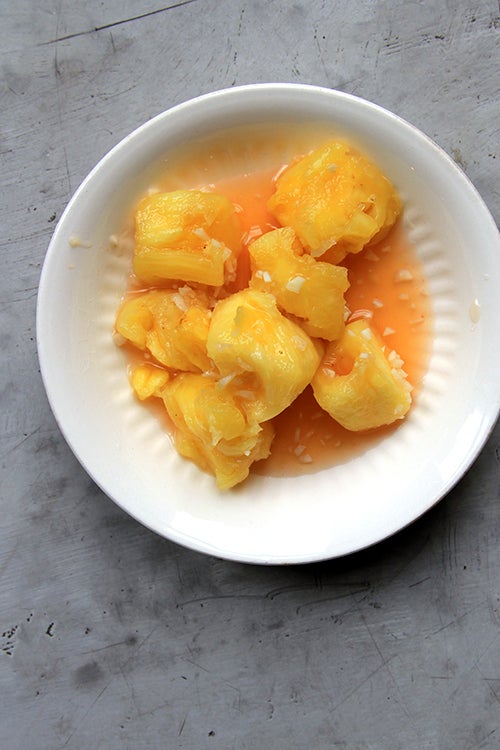 Spicy Lemon Pickle
Nectarine Murabba with Cardamom, Lemon and Rosewater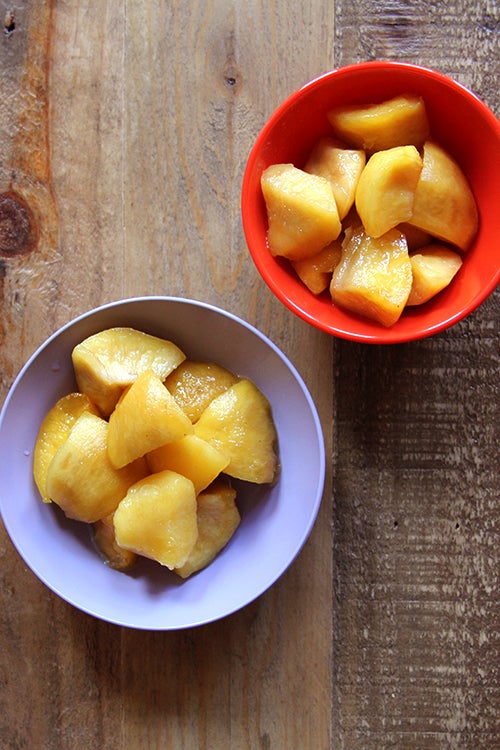 Pickled Asian Pears with Lemon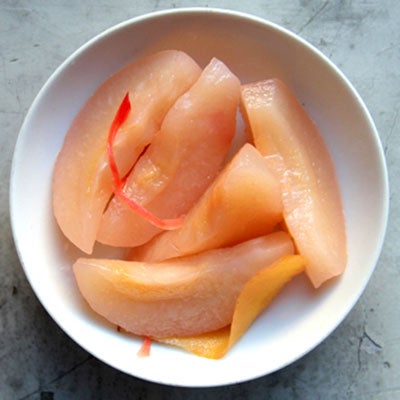 Vegetables Pickled in Kelp Vinegar
Pickled Shrimp
Spicy Okra Pickles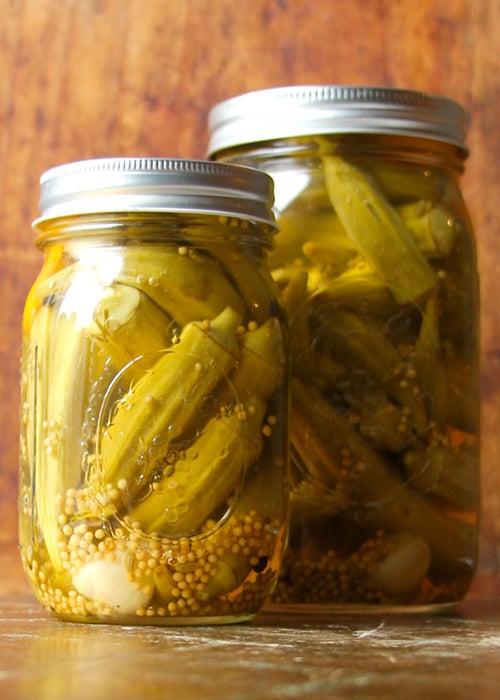 Pickled Peaches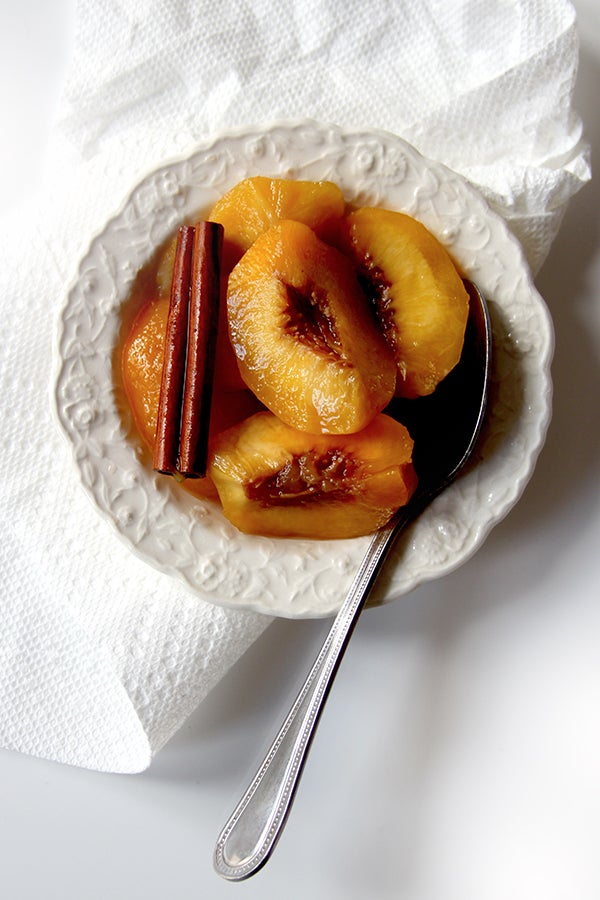 Pickled Serrano Chiles
Pickled Blueberries