Ichiban Dashi (Kelp Stock)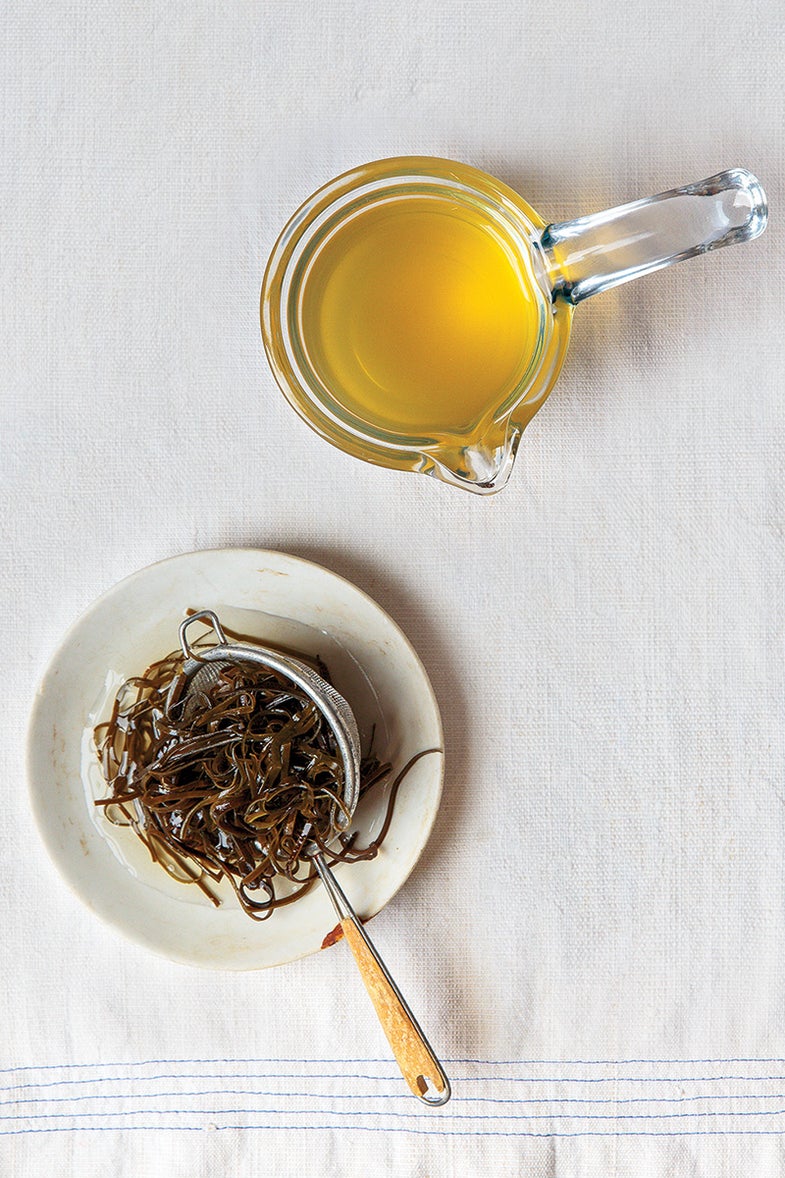 Dashi, an enhanced stock where flakes of dried skipjack tuna or dried shiitake mushrooms are steeped with kombu, an edible seaweed, is a Japanese staple; it's used to build flavor in everything from simple soups to braised meats. In this version, the stock is prepared using shredded sheets of makombu (the highest grade of kombu) and bonito flakes, which are shaved from tuna fillets that have been boiled, smoked, and left to ferment and harden in the sun. It lends an incredible flavor boost to braised chicken, squash soup, pickled vegetables, or just about anything else you choose to cook with it. This recipe first appeared in our October 2014 issue with the story Spectacular Seaweed.
Find this recipe in our cookbook, SAVEUR: Soups and Stews
Yield: makes 14 Cups
Instructions
Bring 1 gallon water and shredded makombu to a gentle boil in a 6-qt. saucepan. Using a slotted spoon, remove makombu. (You can save it for another stock, but note that the flavor will not be as pronounced.) Add bonito flakes. As soon as stock comes to a boil, remove from heat and strain. Chill up to 4 days or freeze in ice cube trays up to 1 month.