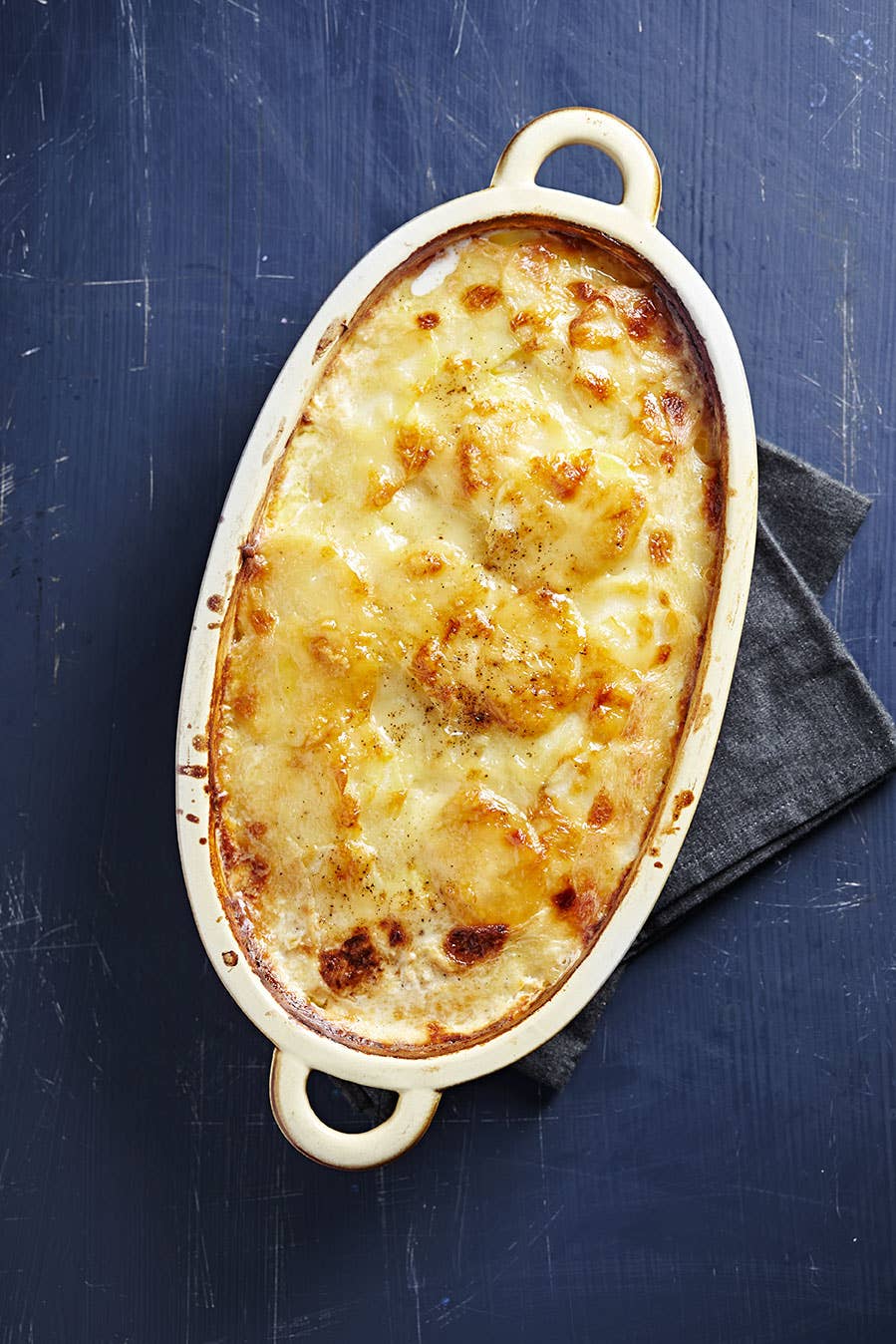 Variations on the comforting dish, from classic potatoes with milk and cream to a punchy pimento cheese-spiked casserole.
This classic gratin dauphinois, or scalloped potatoes, is one of our favorite comfort foods.
Potato-Celeriac Gratin
Comte or Emmentaler cheese, celeriac (also known as celery root), and tomatoes are combined with sliced potatoes and creme fraiche for this sumptuous gratin. This recipe is an adaptation of one in Patricia Wells's cookbook Bistro Cooking (Ted Smart, 1999). See the recipe for Potato-Celeriac Gratin »
Author Mike Colameco learned how to make this indulgent custardlike potato dish from French chef Alain Senderens.