Vietnamese Pork Chops
In this year's SAVEUR 100, we take stock of our favorite things: recipes, people, places. We consider every last one a new classic.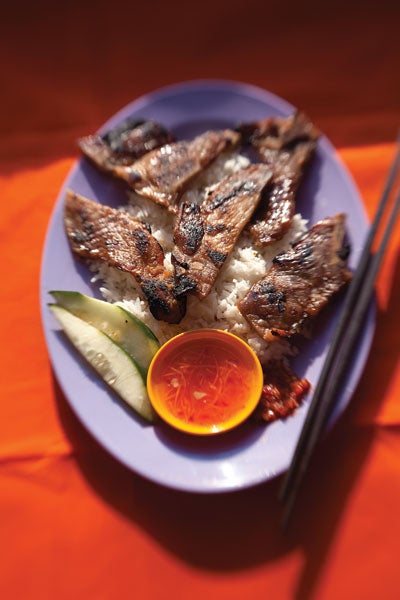 The brilliance behind suon nuong, the addictive smoke-scented grilled pork chops that are often served with fluffy white rice and nuoc cham dipping sauce, is their slim size: Because these bone-in cuts are so thin, they soak up their sweet, garlicky, lemongrass-spiked marinade like a sponge, and they cook in minutes, charred on the outside, tender and intensely seasoned within. You can get three delicious cutlets out of one American-size pork chop: We usually find them pre-sliced at Asian markets, but you can ask your butcher to cut quarter-inch slices from the loin. Aside from the classic Vietnamese preparation, they're great for making schnitzel and roulades.