Vintage Cookie and Biscuit Tins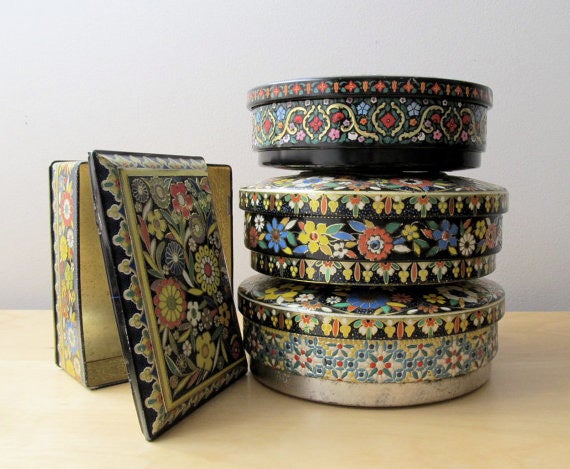 We may earn revenue from the products available on this page and participate in affiliate programs.
Every year I spend at least two days baking dozens of Christmas treats to gift to my neighbors and send to my far-flung friends and family. When it's time to package them up, I usually opt for the plainest tins I can find at my local craft or kitchen store (in times of desperation I've mailed out the cheesy drug store variety). This year I'm thinking of the vessel as part of the gift, and dressing up my baked goods in vintage cookie and biscuit tins that my friends will want to keep on display long after the holidays. There are lots of beautiful options on Etsy, but I'm guessing your local thrift store might have some good finds too.