Our 27 Best Stir-Fry Recipes to Break Your Beef and Broccoli Routine
(But we have a great version of B and B too)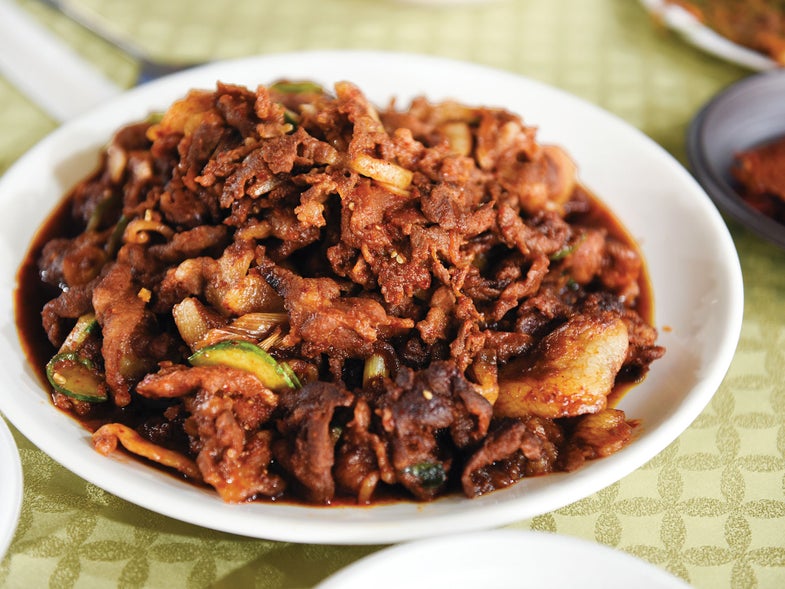 Fire up the woks. We're here to make stir-frying exciting again. After all, when you need to make a quick, flavorful meal, whether that's for weeknight dinner or cooking family-style for a crowd, you can always fall back on stir-frying as a go-to technique. Sure, you can't go wrong with classics like beef and broccoli (we've got a fantastic recipe for it that uses a dark, intense sauce made with soy sauce, ginger, and rice wine), but if you want to switch things up, we've got you covered.
Traditional Chinese cuisine often feature a variety of vegetable stir-fries. Eggplant is particularly delicious, as are Asian greens like bok choy and Chinese broccoli. For something less common in the U.S., track down loofah, a slender, green gourd with tender flesh. Try it cooked with a little garlic or edamame and chicken stock. Stir-frying isn't just a Chinese technique, however: it's used throughout Indian cuisine as well, offering quick and easy vegetarian options. Bhindi masala is a north Indian okra stir-fry flavored with tomato, onion, chiles, and tons of garlic. In the southern state of Kerala you'll find a stir-fry made of papaya and coconut and spiced with cumin, turmeric, and black mustard seeds.
From Chinese classics to Filipino noodles and Korean pork belly, here are our best stir-fry recipes to try today.