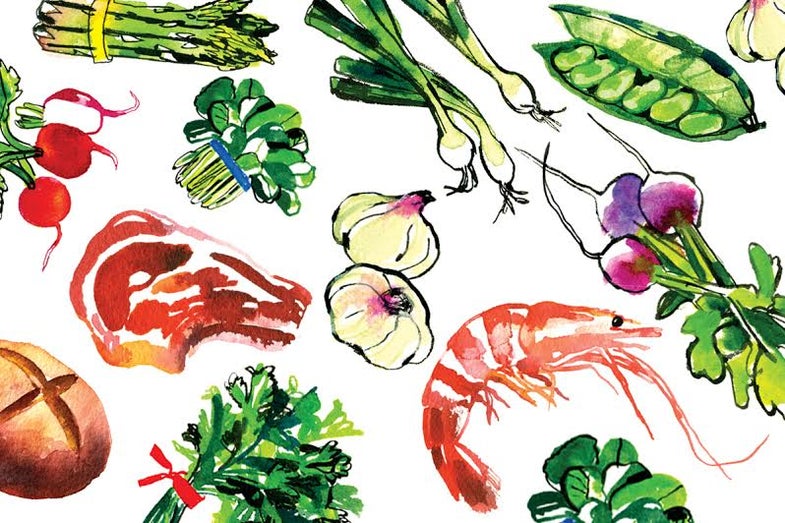 The eggplant came to the Mediterranean from India about 1,500 years ago; this is an Egyptian version of an eggplant dish eaten all over the Middle East. Serve with toasted pita, if desired.
Yield: makes About 4 Cups
Ingredients
2 (2-lb.) eggplants
1 large clove garlic, peeled and minced
2 tsp. ground cumin
Juice of 1 lemon
5 tbsp. extra-virgin olive oil
Salt and freshly ground black pepper
1⁄4 cup finely chopped fresh parsley
Instructions
Preheat broiler. Prick eggplants all over with a fork, and char under broiler (or over gas flame), turning, until skin is blackened and pulp is soft, about 25 minutes.
When eggplants are cool, cut in half and scrape pulp into a food processor. Add skin of one eggplant, garlic, cumin, lemon juice, and oil. Pulse until blended but not smooth. Season with salt and pepper; stir in parsley and serve.