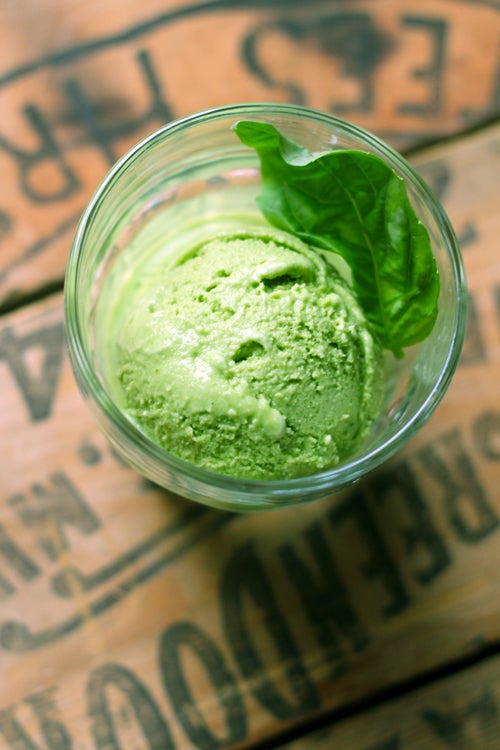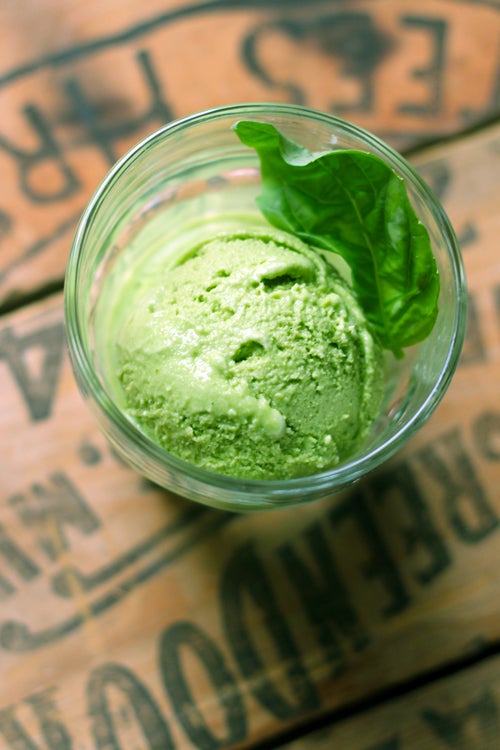 Vividly green and intensely flavored, this smooth basil gelato is a perfectly unexpected dessert.
Yield: makes 1 quart
Ingredients
2 cups basil leaves
2 cups milk
1 cup heavy cream
3⁄4 cup sugar
1 tbsp. lemon zest
1⁄4 tsp. salt
6 egg yolks
Instructions
Combine basil, milk, cream, sugar, zest, salt, and yolks in a blender and puree until smooth. Pour into a 2-qt. saucepan and heat gently until sugar dissolves. Remove from heat and pour through a fine strainer; chill in the refrigerator. Pour into an ice cream maker and freeze according to manufacturer's instructions. Serve garnished with fresh basil leaves.