Blueberry, Nectarine, and Shiso Salad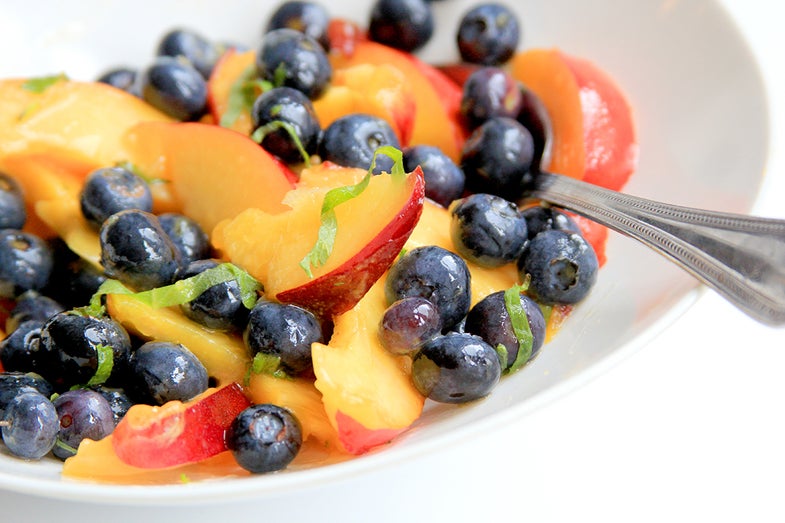 Bright shiso leaves and a touch of earthy sesame oil enhance this stone fruit and berry salad.
Yield: serves 4
Ingredients
2 cups blueberries
3 ripe nectarines, pitted and cut into ½"wedges
2 green shiso leaves, cut in half and thinly sliced
1 tbsp. sugar
1 tsp. fresh lime juice
1⁄2 tsp. toasted sesame oil
1⁄8 tsp. kosher salt
Instructions
Toss ingredients together in a bowl. Cover with plastic wrap and let sit 20 minutes before serving.