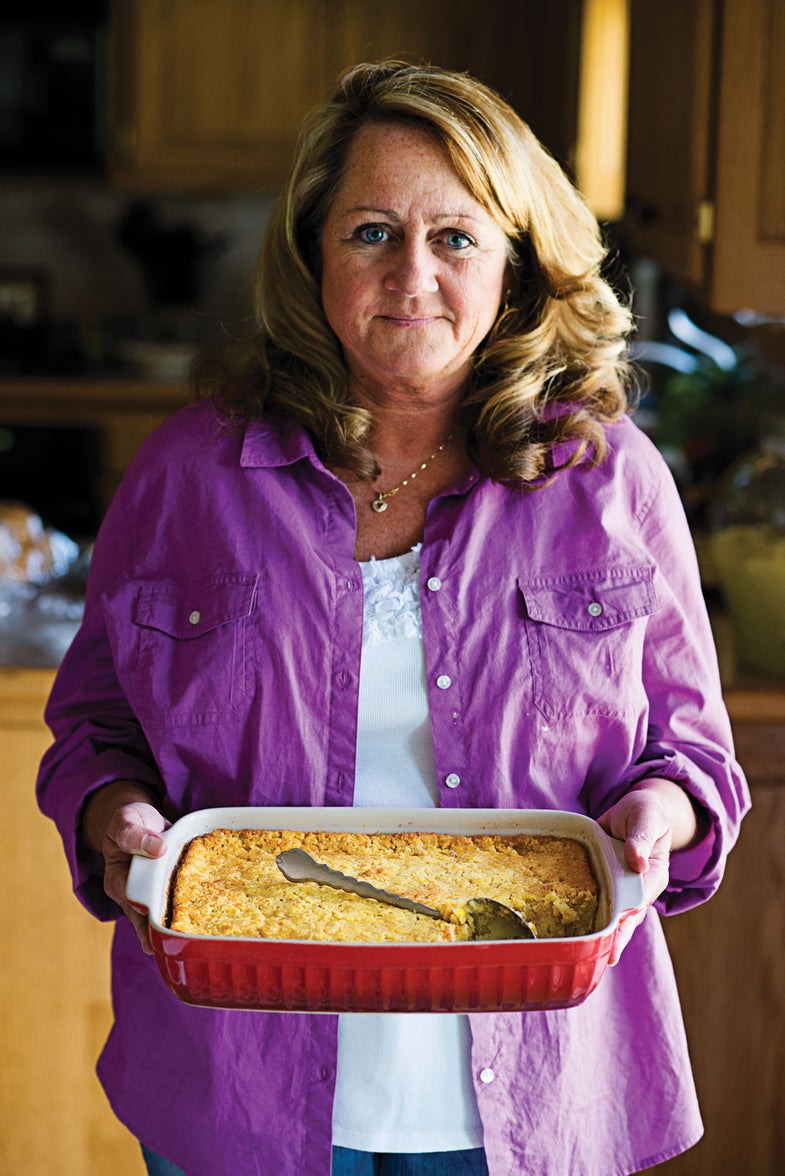 Creamed corn lends a dessert-like lusciousness to this baked brunch dish from home cook Christina Rafols of Tonganoxie, Kansas. This recipe first appeared in our August/September 2013 Heartland issue with the story No Place Like Home.
Creamed Corn Casserole
This spoonbread-like casserole gets luscious texture from canned creamed corn with plenty of bolstering flavor from cornmeal and whole kernels.
Ingredients
11 tbsp. unsalted butter, plus more for greasing
2⁄3 cup flour, plus more for dusting
1⁄2 cup yellow cornmeal
1⁄3 cup sugar
1 tbsp. baking powder
1⁄4 tsp. kosher salt
2 eggs, lightly beaten
1 (15-oz.) can corn kernels, drained, 1/4 cup liquid reserved
1 (15-oz.) can cream-style corn
Instructions
Heat oven to 350°. Grease and flour a 7″ x 11″ baking dish; set aside. Whisk flour, cornmeal, sugar, baking powder, and salt in a bowl. Melt 8 tbsp. butter in a 1-qt. saucepan and transfer to bowl with eggs, corn kernels and reserved liquid, and cream-style corn; stir until combined. Whisk in dry ingredients and pour into prepared dish. Dot with remaining butter; bake until golden and a toothpick inserted in the middle comes out clean, about 35 minutes.