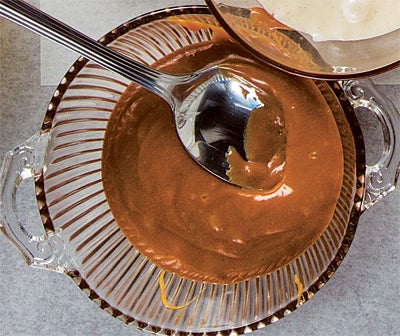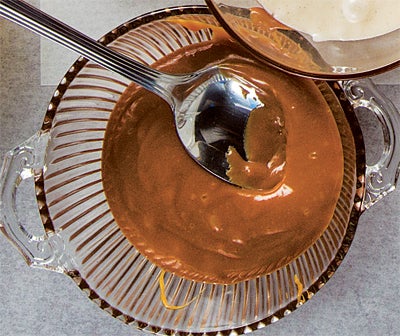 Dulce de Leche Glaze
Donuts dipped in this caramel made with sweetened condensed milk and a little cinnamon are an especially decadent treat.
Yield:
makes ABOUT 1 1/3 CUPS
Ingredients
1⁄2 cup evaporated milk
1 cup sweetened condensed milk
1⁄2 cup heavy cream
2 tsp. cornstarch
1 1⁄2 tsp. ground cinnamon
Instructions
Bring milks, cream, cornstarch, and cinnamon to a boil in a 1-qt. nonstick pan. Reduce heat to low; cook, stirring, until deep caramel in color and thick, about 2 hours. Pass through a strainer into a bowl; cool.