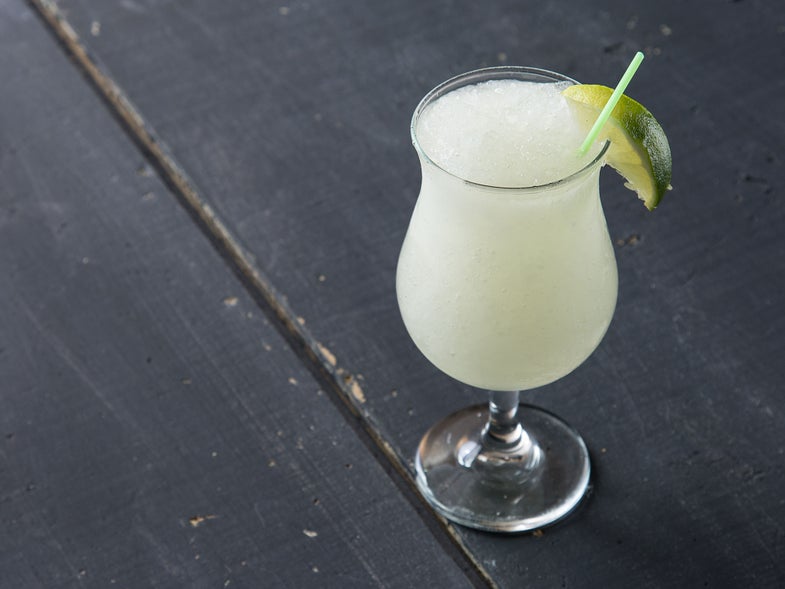 In 1971 Mariano Martinez figured out how to make frozen margaritas from a soft serve ice cream machine—the rest is history. We recommend using Herradura Silver Tequila for this refreshing variation.
Frozen Margarita
A recipe from the inventor of the machine-made frozen margarita.
Ingredients
4 oz. silver tequila
2 cups crushed ice
2 oz. frozen limeade
1 1⁄2 oz. Cointreau
1 oz. fresh lime juice
Instructions
Combine tequila, ice, limeade, Cointreau, and lime juice in a blender. Purée until slushy.