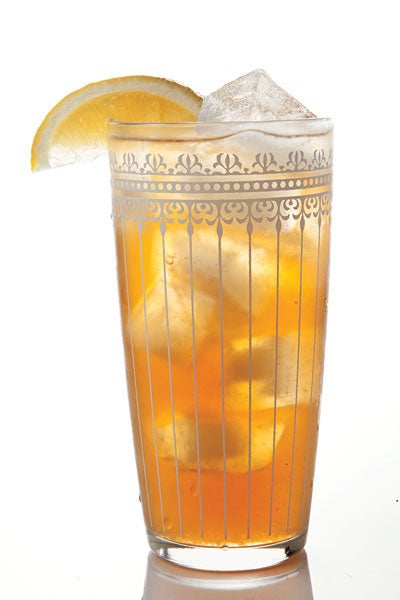 Invented in 1972 by Robert "Rosebud" Butt, then bartender at the Oak Beach Inn in Suffolk County, Long Island, this multiliquor drink's reputation for potency quickly made it a classic.
Yield: makes 1 Cocktail
Ingredients
1⁄2 oz. vodka
1⁄2 oz. gin
1⁄2 oz. rum
1⁄2 oz. tequila
1⁄2 oz. triple sec
1⁄2 oz. fresh lemon juice
1⁄2 oz. simple syrup
3 oz. cola
1 lemon slice, to garnish
Instructions
Combine the vodka, gin, rum, tequila, triple sec, lemon juice, and simple syrup in a cocktail shaker filled with ice. Stir until well chilled and strain into a chilled cocktail glass filled with ice. Add the cola and garnish with lemon slice to serve.